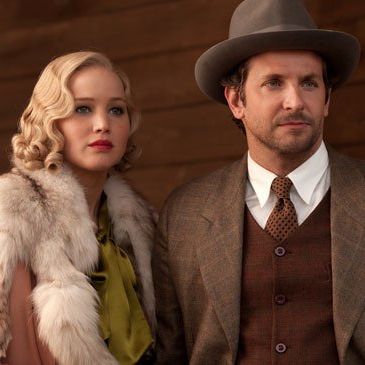 When Susanne Bier set Jennifer Lawrence and Bradley Cooper to star in her Depression-era relationship drama Serena, it was the casting equivalent of striking gold: In the three years that followed their casting in January of 2012, both actors became household names, blockbuster screen presences, and Academy Award favorites. Still, Serena itself remained conspicuously unseen, despite the massive press push that would surely greet the third pairing of Lawrence and Cooper onscreen. Amid reports of a fractious postproduction process and a series of collapsed talks with every film festival under the sun, the fate and quality of Serena became one of the biggest mysteries in Hollywood — and one that was partially resolved tonight, as the film received its world premiere at the London Film Festival.
There was no getting around the peculiarity of a film once tipped for Oscar success debuting at a festival whose last major world premiere was Fantastic Mr. Fox in 2009. Stranger still, tonight's premiere took place not in one of the festival's flagship venues, but in a nine-screen multiplex opposite the Leicester Square tube. Even the habitually sycophantic festival program seemed oddly equivocal about the film's merits, referring to Bier's creation as "enjoyably traditional" and little more. All signs pointed to a spectacular fiasco — an impression only enhanced once the film's U.S. distributor Magnolia announced it would be releasing Serena straight-to-VOD next February, despite the A-list star wattage on evident display. The film's London screening thusly became a hot ticket, and no wonder: People tend to slow down for car crashes.

Still, if Serena proved to be an unwieldy prospect for festivals, distributors, and audiences alike, it's not because it's a screamingly bad film, or even an embarrassment for its stars to sweep under the rug: It's because it's a wholly unremarkable piece of work. Critics are unlikely to rally around the film with glowing endorsements, but neither are they going to pen the kind of holy-shit-you-need-to-see-this takedowns that made talking points out of recent festival calamities like The Paperboy and Grace of Monaco. Instead, Serena is exactly the kind of middling period drama that could softly skim the waters of an Oscar conversation before drifting off into oblivion, just as The Immigrant did last year, or Albert Nobbs the year before that.
 
If nothing else, Serena offers welcome continuity for fans of Lawrence and Cooper's onscreen partnership. After the present-day neurosis of Silver Linings Playbook and the 1970s pastiche of American Hustle, Bier's film jumps back a further 40 years to 1929, in the immediate aftermath of the Wall Street crash. The pair play newlyweds George and Serena Pemberton, whose efforts to establish a timber empire in the impoverished mountain town of Waynesville devolve into a feverish battle for power at a time of national economic downturn. Bier paints the town in drab grays and muted browns, reserving the rest of the film's color palette for two subjects: the fog-engulfed Appalachian mountains that surround Waynesville, and Serena herself, who arrives on the scene in a whirlwind of flamboyant hats and female emancipation.
 
Given the ever-present backdrop of the lumber industry, headline writers the world over will be disappointed to hear that none of the film's central performances could reasonably be described as wooden. Lawrence is as reliably engaged as ever, finding a convincing emotional path through even the shallowest of lines (to be fair, she's had two X-Men movies' worth of practice). Cooper, likewise, is un-showy but competent as Serena's slowly unravelling husband George, a sturdy role that caps off his career-long quest to play as many Men With Responsibilities as possible. As an actor, Cooper has always been in his element lying in bed at night, staring at the ceiling and mulling over the difficult task at hand (whether that's plagiarizing an unpublished novel in The Words or navigating the corruption of a local police department in The Place Beyond the Pines), and he gets plenty more chances to do so here.
 
This is a film full of unremarkable compromises — the kind that result in a bland film rather than a bad one. One of Bier's major preoccupations is the evolution of Serena from an ambitious careerist into a ruthless manipulator, and a better film would have teased out this transformation over time, as The Master did with Amy Adams's fearsome matriarch Peggy, whose absorption of power was all the more sinister for its cautious consistency. Bier instead turns Serena on a dime, throwing her into a murderous rage after George shows fleeting interest in a former lover — this, from a woman characterized elsewhere as a pioneering feminist.
 
That's the problem at the heart of Serena: Nothing in the film is worthy of either admiration or outrage, which perhaps explains its absence from a festival circuit increasingly defined by extremes of taste and quality. The howls of critical revulsion that met Larry Clark's The Smell of Us at Venice, or that Adam Sandler shoe-repair movie at Toronto, roused interest in two films that might otherwise have gone unnoticed. Despite a billing block that boasts two of the hottest stars in Hollywood, Serena could only dream of inspiring such fervor.