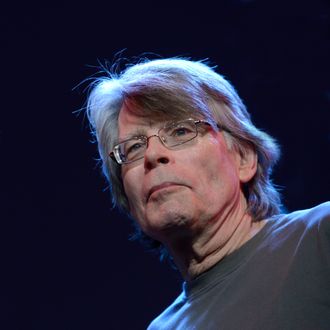 Photo: Ulf Andersen/2013 Ulf Andersen
A film adaptation of Stephen King's postapocalyptic, 1,000-plus-page epic The Stand has been in the works for years, but with director Josh Boone (The Fault in Our Stars) at the helm it looks like it might actually, finally, be happening for real. In fact, according to an interview with MTV, it might even turn out to be more than just one movie: "I think that [Boone's] take is terrific — and don't count on it being one film," King said. "There's talk about doing it in an entirely different and innovative way, and I don't want to go into it because that's Josh's baby." Back in June, Boone told Vulture that it would be "one three-hour, R-rated version with an amazing A-list cast across the board," but we guess things change. Watch the interview here:
No word on whether Matthew McConaughey will, as rumored, take on the role of the demonic Randall Flagg, but hey, maybe they can get Ansel Elgort if all else fails?