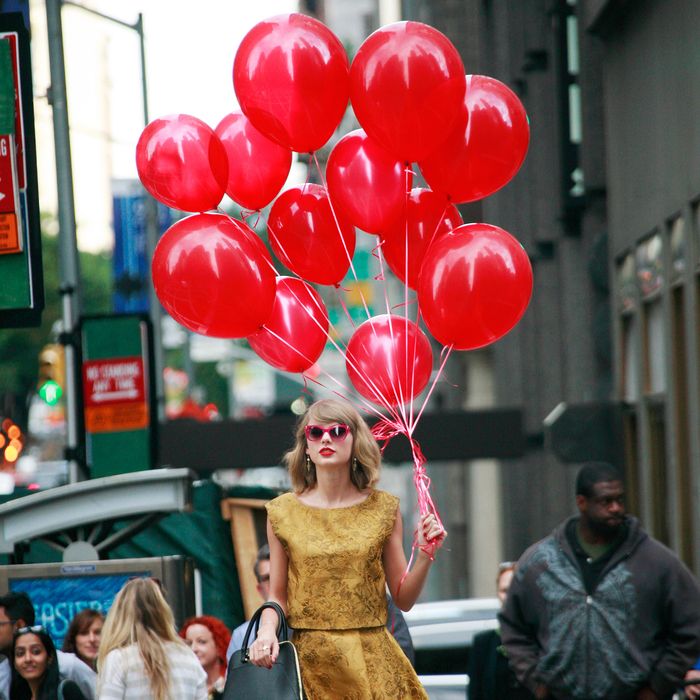 42-62115087
Photo: Tim Grant/Splashnews
Like many acts of political patronage, Taylor Swift's recent ascension to the office of New York City Global Welcome Ambassador was met with populist outcry. And it's true: Taylor's slice of New York life is about as large as a (second semester) NYU freshman's. She lives in Tribeca, hangs out in Soho, and occasionally ventures as deep into the East Village as Second Avenue. (In three months, she'll discover those flashing-light Indian places on First and 6th and decide to have her 19th birthday there.) But while Taylor's limited geographic range has left her incapable of writing a good song about New York, it also means that it's fairly easy to get a reasonable facsimile of her Manhattan life in one whole afternoon. Here's our walking tour of Taylor's New York City. You can do it an hour!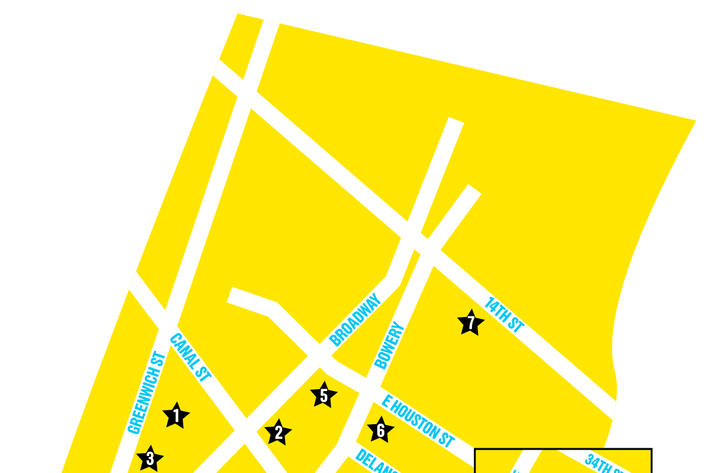 1. Taylor's Apartment: Tribeca
If we're being 100 percent accurate to Taylor's NYC experience, this walking tour would begin and end with the 15-foot walk from this building's front door to a chauffeured SUV waiting outside. You won't be able to get inside (unless you're Steven Soderbergh or Orlando Bloom, both of whom also live here), but there's no law against milling around on the sidewalk. For maximum verisimilitude, call an Uber, then get a friend with a zoom lens to take pictures of you getting into it.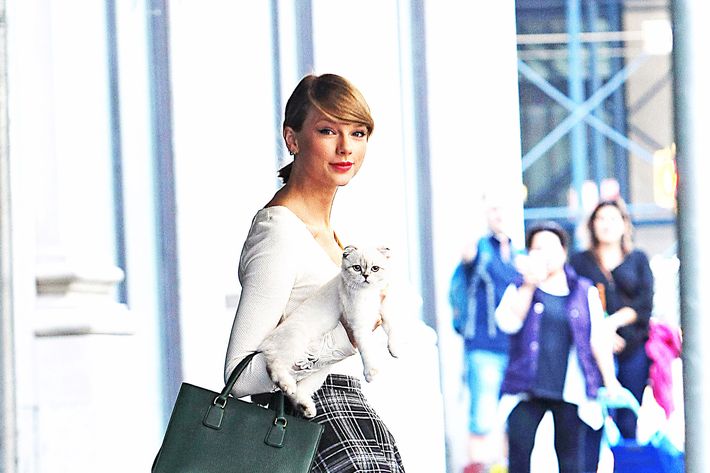 2. The Smile to Go: 22 Howard Street
The banana-quinoa muffins at Swift's favorite coffee shop were used as a priceless metaphor in at least one review of 1989. In their non-metaphorical form, they cost $4.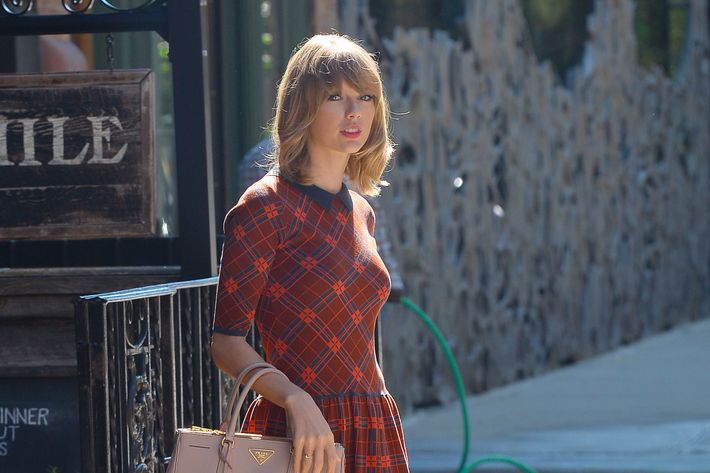 3. Telepan Local: 329 Greenwich Street
This summer, Swift was spotted dining with friends and bodyguards at this local tapas joint. If you have a weird thing about eating the same meals as your favorite pop stars, our own Grub Street reported that she ordered "the red snapper, roasted mushrooms, and the carrots, and shared a bacon pizzette." 
4. Whole Foods: 270 Greenwich Street
Just down the street is Swift's neighborhood Whole Foods, where she has been at least once. If you go, have fun dodging strollers!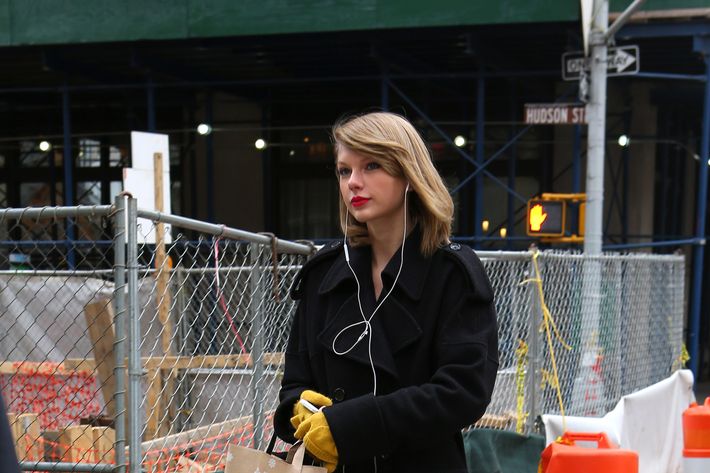 5. McNally Jackson: 52 Prince Street
You can waltz right into this Soho bookstore and browse the New York section, just like Swift did in April. And, as happened after Swift's visit, the cashiers will likely refuse to tell strangers exactly which books you bought. The ultimate privacy!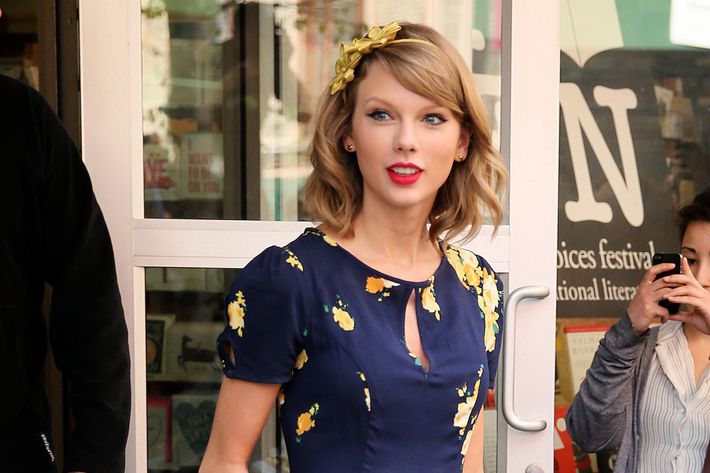 6. ModelFit: 212 Bowery
This is the gym a suspiciously sweat-free Swift is often photographed leaving. For $40 a session, you, too, can learn how to do the world's smallest squats.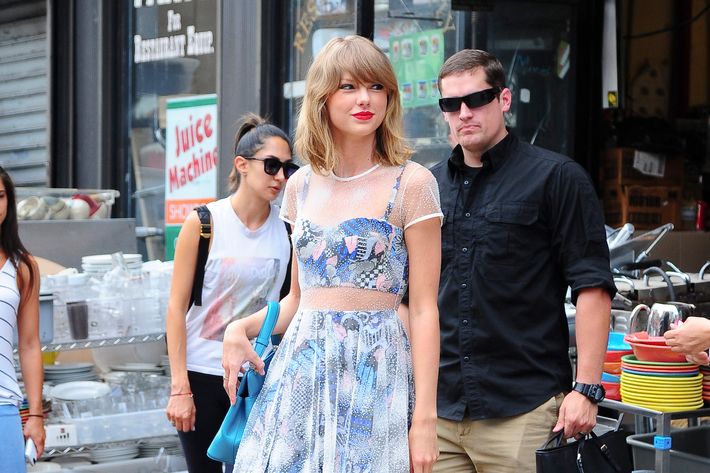 7. Angelica Kitchen: 300 East 12th Street
For the last stop on the walking tour, enjoy a relaxing vegan meal at the East Village's Angelica Kitchen, one of the few north-of-Houston places Taylor's been spotted hanging out. When do you think she'll discover Bushwick?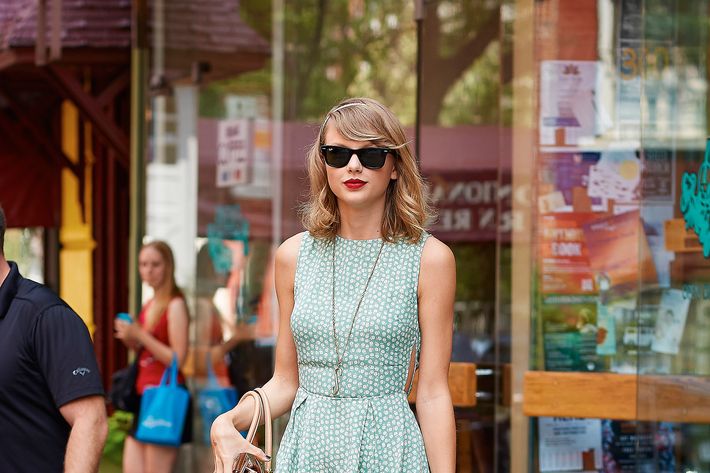 Bonus subway trip: Madison Square Garden: 4 Pennsylvania Plaza
MSG is just a short ride on the 1 train away for Taylor, who has been the world's biggest Knicks fan ever since Tuesday. (Carmelo Anthony does not share her enthusiasm for the relationship.)