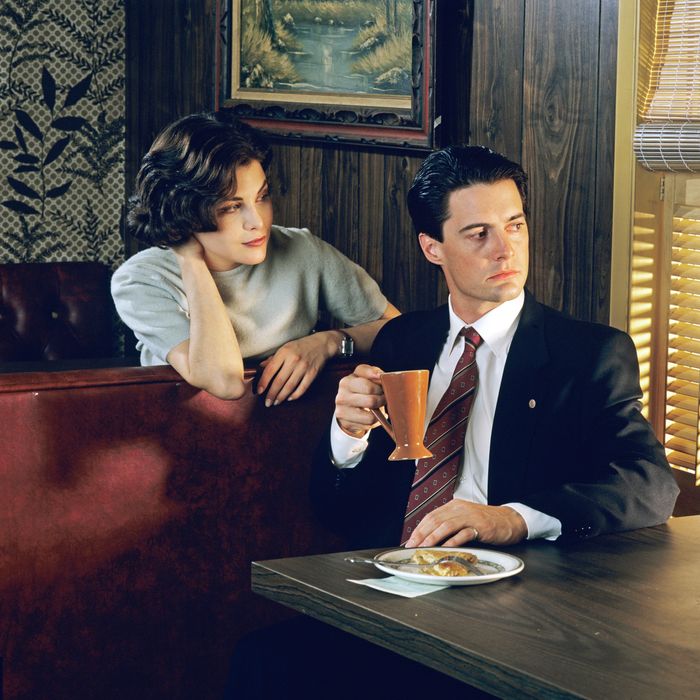 Twin Peaks is coming back with new episodes on Showtime in 2016. [Cue screaming.] David Lynch and Mark Frost made the announcement via spooky video:
Showtime announced that Lynch and Frost will write and produce all nine episodes, with Lynch directing the whole batch; the series will be set in the present day and will continue the established Twin Peaks mysteries.
There's no official word yet on who from the original cast will be back, though it's hard to picture the show without Kyle MacLachlan's Agent Cooper. And coffee. And Audrey. And Leo. And Nadine. And Log Lady. And the log. And Maddy. And Lucy. And everyone. Everyone, come back to Twin Peaks! It is the only way.