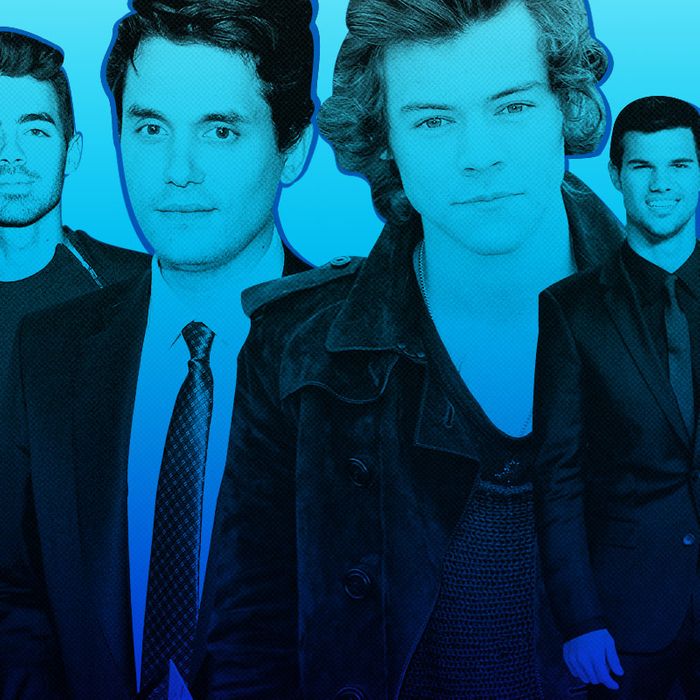 Photo: Kelly Chiello and Photos by Michael Buckner/Getty Images, Jason Merritt/Getty Images, Ian Gavan/Getty Images, AFP/Getty Images
Taylor Swift's 1989 comes out today, and we already know at least one song on the album continues Swift's long tradition of writing songs about her ex-boyfriends. What can history tell us about the fate of the men unlucky enough to be mentioned on a Swift track? It's a mixed bag — the subjects of some of the nicest songs have faded into obscurity, while most of the men who've received her harshest barbs have stayed at the top of their fields. Take a look:
Drew Dunlap/Brandon Borello
The relationship: The exact identity of Swift's first high-school boyfriend is unclear, but whether he was Dunlap or Borello, the story is the same: He was a senior, Swift was a freshman, and like many high-school couples, they broke up when he went away to college.
The songs: "Tim McGraw," "Our Song," "Fifteen."
Representative lyric: "Back then, I swore I was gonna marry him some day / But I realized some bigger dreams of mine."
What happened to him: Hard to say. Borello seems to have gone to ground, while Dunlap appears to be living a relatively normal life as the most-Googled project manager in the greater Nashville area.
Sam Armstrong
The relationship: Another high-school boyfriend, and the first in a long line of men to do Taylor wrong: He allegedly cheated on her shortly before her first album came out. (Thus making him the only one of these dudes who can claim he didn't know what he was getting into.)
The songs: "Should've Said No," possibly "Picture to Burn."
Representative lyric: "I can't resist / Before you go, tell me this / Was it worth it? / Was she worth this?"
What happened to him: His Twitter is locked, which means he's probably tired of being asked to comment for stories like this one.
Drew Hardwick
The relationship: Hardwick was a high-school crush who would jabber on and on about how great his girlfriend was. Little did he know that Taylor was pining away for him the whole time!
The song: "Teardrops on My Guitar."
Representative lyric: "Drew looks at me, I fake a smile so he won't see / That I want and I'm needing everything that we should be."
What happened to him: He showed up at Taylor's house unexpectedly, two years after "Teardrops" came out. "He was like: Hey, how's it going?'" Taylor told the Washington Post. "And I'm like: 'Wow, you're late? Good to see you?'" He's married now, and his cart-crashing days are most likely behind him.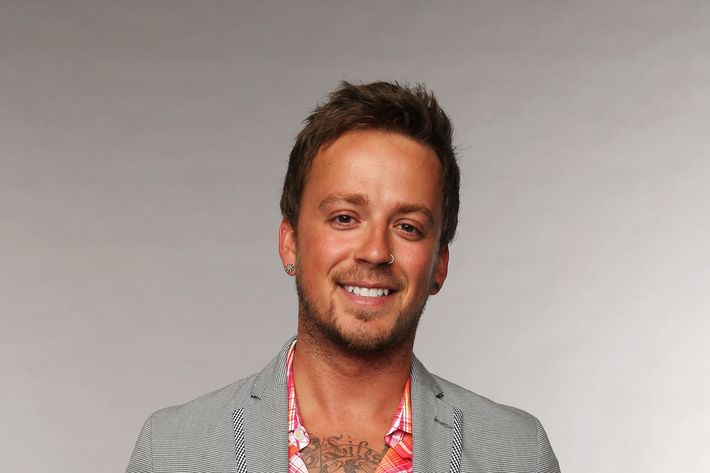 Stephen Barker Liles
The relationship: With her second album, Taylor stopped writing about civilians and started writing about the mid-tier musicians she was touring with. Liles's band Love and Theft opened for Taylor in 2008, but their relationship never went beyond a "brief crush."
The song: "Hey Stephen."
Representative lyric: "Hey, Stephen, why are people always leaving? / I think you and I should stay the same."
What happened to him: He's also married now, and has a kid. Love and Theft's most recent single peaked at No. 38 on the country charts.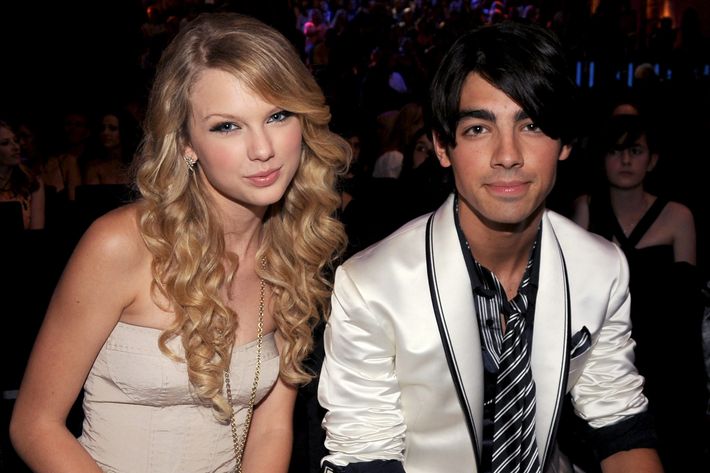 Joe Jonas
The relationship: He and Taylor dated for a bit in 2008, but at the peak of Jonas Brothers mania, the pair weren't even allowed to go out together in public. He dumped her in a 27-second phone call.
The songs: "Forever & Always," "Jump Then Fall," "Today Was a Fairytale," "Last Kiss," "Holy Ground."
Representative lyric: "Was I out of line? / Did I say something way too honest? / Made you run and hide like a scared little boy?"
What happened to him: Swift wrote a mean song about his next girlfriend, and then the Jonas Brothers broke up. Things got so bad, he was forced to join the sniveling miscreants who write for New York Magazine.
Martin Johnson
The relationship: Swift and Johnson, the lead singer of pop-punk band Boys Like Girls, wrote a song for the Hannah Montana movie together. As Nashville teaches us, this is the quickest and best way to fall in love. Sadly, it was not to be — his bad-boy rock-and-roll lifestyle spooked Swift's camp, who reportedly made her put an end to it.
The songs: "Love Story," "White Horse," "Breathe," "If This Was a Movie" (all rumored).
Representative lyric: "And we know it's never simple, never easy / Never a clean break, no one here to save me."
What happened to him: His band went on hiatus, and he started dating Ashley Tisdale. Then he broke up with Tisdale and his band got back together. Circle of life!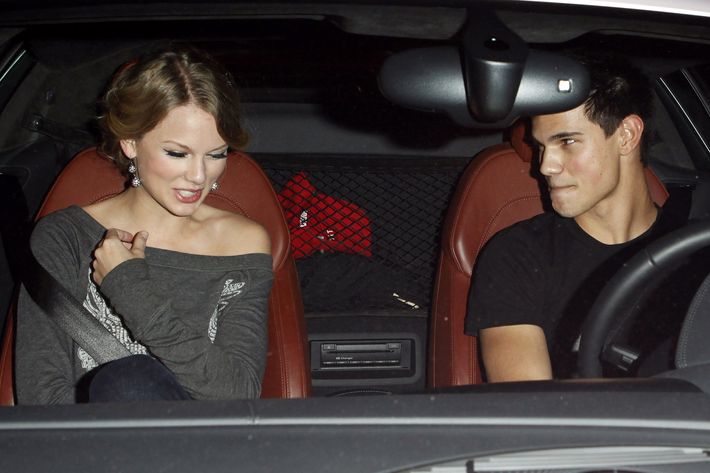 Taylor Lautner
The relationship: They played boyfriend and girlfriend, poorly, in both Valentine's Day and real life. She wasn't that into him.
The song: "Back to December."
Representative lyric: "You gave me your love and all I gave you was 'Good-bye.'"
What happened to him: With the end of Twilight and the failure of Abduction, his time as a franchise-leading man appears to be over. He'll always have those abs, though.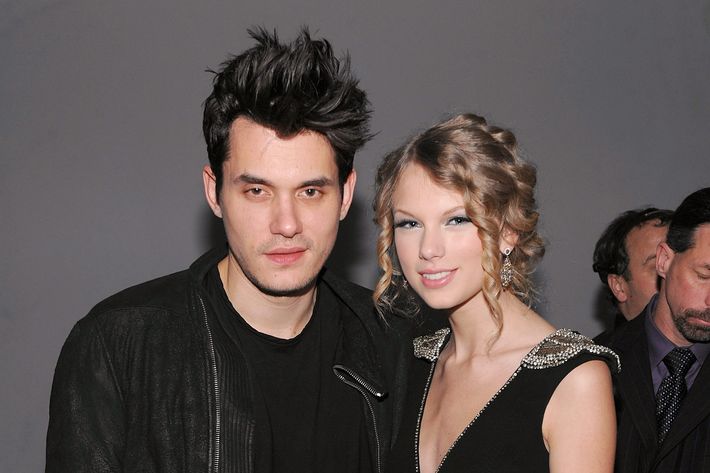 John Mayer
The relationship: Mayer and Swift had a brief but torrid affair in 2010. Exactly what happened between them is a mystery, but if you read between the lines, it was kind of an Alanis Morissette "Hands Clean" situation. By all accounts it did not end well.
The songs: "Dear John," "The Story of Us."
Representative lyric: "Dear John, I see it all now I was wrong / Don't you think 19's too young / To be played by your dark, twisted games?"
What happened to him: He was "humiliated" by "Dear John," then got called "presumptuous" for thinking it was about him. His racist penis later kick-started the Taylor-Katy feud.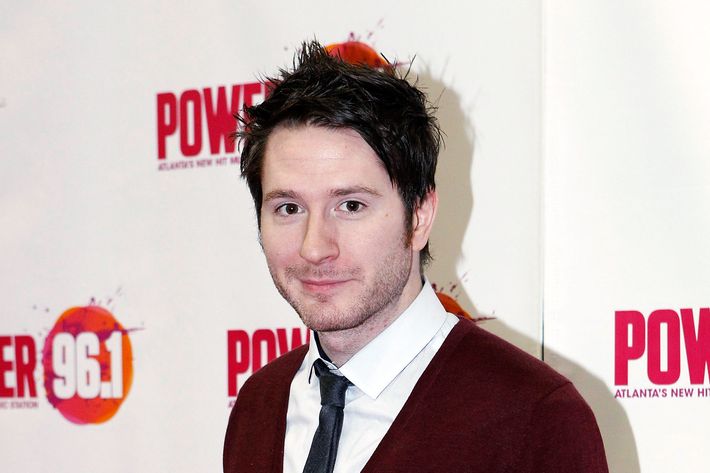 Adam Young
The relationship: Young and Swift met once and quickly struck up an email correspondence, but things petered out by the time she started dating Jake Gyllenhaal. He blew it! Still, he got a song written about him, inspired by his precious diction.
The song: "Enchanted."
Representative lyric: "I'll spend forever wondering if you knew / I was enchanted to meet you."
What happened to him: His Valentine's Day cover of "Enchanted" was met with crickets, but he rode the Carly Rae Jepsen wave to another Top 10 hit with "Good Time" in 2012.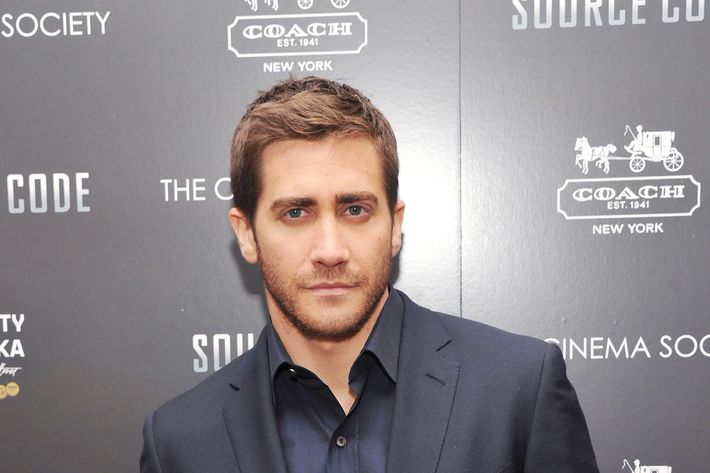 Jake Gyllenhaal
The relationship: Were photographed drinking the world's most famous pair of maple lattes on Thanksgiving 2010, and later had some drama involving a scarf.
The songs: "We Are Never Ever Getting Back Together," "State of Grace," "All Too Well," "Red," "The Last Time," "Sad, Beautiful, Tragic."
Representative lyric: "You call me up again just to break me like a promise / So casually cruel in the name of being honest."
What happened to him: Gyllenhaal's been quietly thriving since breaking up with Taylor, earning good reviews for his work in Source Code, End of Watch, and Prisoners, as well as in the upcoming Nightcrawler. Can't win 'em all, Swift.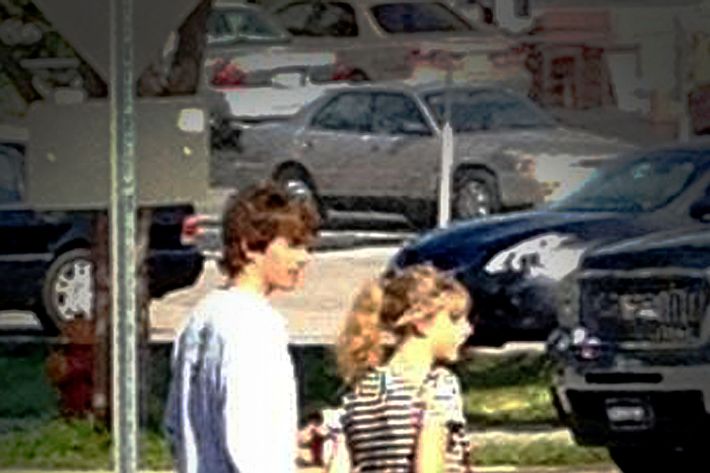 Conor Kennedy
The relationship: It was a typical summer romance: Girl meets boy's grandma, boy meets girl, girl buys house right next to boy's family compound.
The songs: "Everything Has Changed," "Begin Again."
Representative lyric: "You throw your head back laughing like a little kid / I think it's strange you think I'm funny 'cause he never did."
What happened to him: He beat the odds and got into Harvard.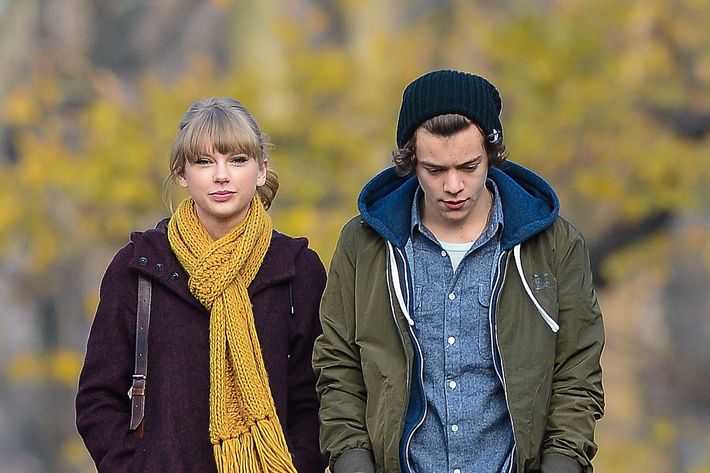 Harry Styles
The relationship: He and Swift supposedly had a brief fling in early 2012, which explains how there could be a song on Red about him even though they didn't officially date until after the album came out. 
The songs: "I Knew You Were Trouble," "Out of the Woods."
Representative lyric: "Remember when you hit the brakes too soon? / 20 stitches in a hospital room / When you started crying, baby, I did too."
What happened to him: He's still got two more years before he's allowed to go solo, so he's still riding that One Direction train while fulfilling his destiny of looking more and more like Mick Jagger every day. On the morning "Out of the Woods" was released, he was photographed vomiting on a highway.