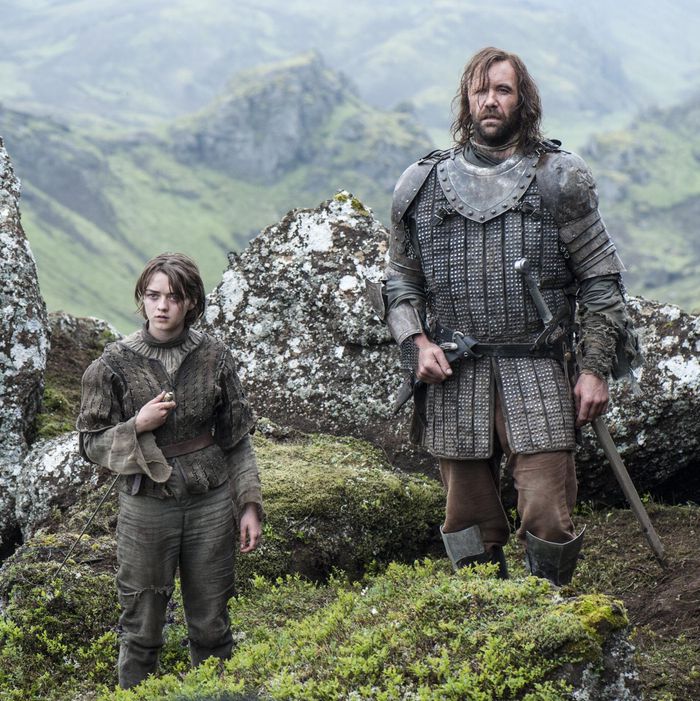 After years of resisting, HBO today finally gave in and announced plans to let consumers purchase a stand-alone subscription to its content. The Internet rejoiced; Netflix stock briefly took a hit. It's a huge deal for folks who feel guilty about pirating Game of Thrones, but also a big step forward for the cord-free future of what TV industry insiders call O-T-T— over-the-top television, or video streamed without the benefit of a big cable or satellite subscription. But while HBO said it was now down with O-T-T, and that it would launch next year, Richard Plepler, the company's chairman and CEO, didn't offer many details of just how it will all work (nor did a press release from the network confirming the news.) Vulture decided to do some digging, calling up our sources to find out as much as we could about what comes next— and why HBO decided to reverse course on its longstanding indifference to folks who wanted a direct route to HBO Go. Here are nine outstanding questions about today's big news, and our best attempts at answers.
Will the new service be the same as HBO Go?
In terms of content, yes. A source familiar with HBO's thinking tells Vulture "it's a safe assumption" that programming for the new service will be nearly, and quite possibly, completely identical to the current HBO Go. It will absolutely not be HBO Light or Bargain Basement HBO. That means access to all current HBO series, most older shows and the network's deep feature film library.  (HBO's deal with Amazon to stream older titles from the network shouldn't be impacted, since that agreement always gave HBO the right to continue to offer those shows to its subscribers. And anyone who signs up for the new O-T-T version of HBO will be an HBO subscriber.)
What will it cost?
Because HBO doesn't want to piss off its cable partners any more than it has to, it's probable you'll won't be able to get the new service on the cheap, and that it'll most likely be priced at the same level as an HBO subscription via cable or satellite. That price, of course, varies widely based on your cable company or whether you get a promotional deal. But the average cost of an HBO subscription is about $15 now; it seems likely the O-T-T offering will be priced similarly. That doesn't mean everyone will pay $15 a month, since Internet providers might still be able to subsidize the cost by offering consumers faster Internet speeds or access to other video services. 
How will consumers subscribe?
Plepler outlined three basic models for how the new service could be sold.  First, since almost all big cable companies also sell broadband internet service, these giants would let you get HBO Go (possibly at a discount) if you got your high-speed internet through them. This is pretty much what AT&T's U-verse has been offering recently, but now, the cable companies wouldn't have to offer the fig-leaf of a limited video offering to subscribers who really just want broadband TV.  The second platform would allow non-cable partners — Apple TV, Roku, Microsoft's XBox — to begin selling HBO to consumers, just as cable companies do now. These services already allow you to stream HBO Go, but only if you have an existing cable or satellite subscription. Now you could just sign up via iTunes. Finally, HBO could also just sell itself to consumers directly, the way Netflix does, on a BYOB model — Bring Your Own Broadband. 
Why did HBO change its mind?
In fairness, HBO has never completely ruled out going O-T-T. Instead, it's maintained for years that there simply wasn't an economic incentive for it to do so, since the number of people getting TV via broadband only was too small for it to worry about. That's not the case now: Plepler noted 10 million cord-cutters are out there now (the actual number could be even higher). If HBO can convert even 20 percent of those consumers to paid HBO subscriptions, that addition of 2 million subscribers would match its growth rate for all of 2014 via all platforms. HBO finally thinks there's money to be made via O-T-T, and like Willie Sutton, it's going where the money is. Another possible reason for the delay: Technology. Turning a linear network such as HBO into a digital platform such as HBO Go doesn't happen overnight, and as anyone impacted by HBO Go outages knows, there have been some glitches. HBO execs likely wanted to make sure they had the infrastructure in place to ensure HBO Go could handle a (possible) new flood of users. HBO has also been quietly figuring out the direct-to-consumer models via HBO Nordic, an O-T-T service it's offered to Scandinavian counties for the past few years. Whatever lesson it's learned there can now be applied to U.S. consumers (and, eventually, subscribers around the globe.)
Are cable companies going to cooperate?
Probably. As noted, most big cable companies also offer broadband, and these companies are desperate to keep consumers looking to cut the cord from cutting it completely. If Comcast, for example, can't convince a 25-year-old to pay $90 a month for a big cable package, it'll happily accept $50 a month for a deal bundling internet access and HBO Go. "They're making money from this, too," one industry insider notes. And cable has had to adapt before, first when satellite services (DirecTV, Dish) jumped into the game, and then when phone companies such as AT&T began offering video. Pricing of the O-T-T service will also be key to how loudly cable complains. If, as expected, the new service costs the same (or even a bit more) than what HBO costs when bundled with cable, it'll go a long way to keeping said companies happy, since they won't feel as if HBO is undercutting them. (Under the current system, HBO and cable companies share your monthly subscription fee, which means HBO doesn't actually keep most of the $15 per month the average consumer pays.)
What advantages will HBO's stand-alone service have over Netflix? 
In addition to its blockbuster hit Game of Thrones, HBO also has a better roster of recent movies. HBO has output deals with 20th Century Fox, Warner Brothers, Universal and Summit, which collectively produce a whole bunch of big titles every year. In his presentation, Plepler noted that of the top 25 box office hits released in the past year, HBO has exclusive rights to more than half of them; Netflix only has three of them locked up. He also noted that a big portion of HBO subscribers only watch it for its movies, so having such a deep library could be a major selling point in the looming O-T-T battle between HBO and Netflix. And while Netflix has made a big splash with its series, HBO presently has a deeper variety of shows: weekly comedy-talk (Last Week Tonight, Real Time), news (Vice) and sports (Real Sports with Bryant Gumbel). 
What advantages will Netflix (and other O-T-T services) still have over HBO?
They'll probably be cheaper, at least if you subscribe to HBO directly (without a promotion from your broadband provider). Netflix is now $9 a month for new subscribers, while Amazon Prime costs $99 a year. Netflix's catalogue of older movies, while constantly changing, might be deeper than HBO. And both Netflix and Amazon (as well as Hulu) are constantly investing in new kinds of programming. Netflix, for example, is doing a talk show with Chelsea Handler and just signed a four-movie deal with Adam Sandler. Amazon and Hulu (as well as Netflix) have deals with international program suppliers to serve up shows from around the globe, giving subscribers, arguably, a much broader array of programming than HBO Go. 
What about Showtime? 
HBO's chief rival also offers a streaming component; it's also only been available to subscribers. But it's never been as vocally ambivalent about direct-to-consumer sales as HBO was, and today it said it's still open to the idea. "We are always looking at ways of expanding our audience and it is certainly something that we have been examining for some time," the network said in a statement released today. "The subscription model is ideally positioned to take advantage of developing technologies in the consumer marketplace."
Why would folks mooching off friends' HBO Go accounts now suddenly pay for their own subscriptions? 
They might not! But it's also worth noting that HBO hasn't really tried to crack down on such scofflaws, and has been very generous in not policing how passwords are being shared. But once it gets serious about O-T-T, it wouldn't be surprising if the network started finding ways to crack down on the practice.