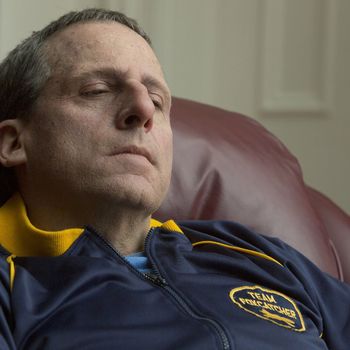 Is the cultural conversation about to turn from Ben Affleck's penis in Gone Girl to Steve Carell's nose in Foxcatcher? Bennett Miller's acclaimed drama opens in limited release this week, and Carrell's prosthetic-enhanced performance has already been tipped for some Oscar glory. We'll see about that, but the transformation is remarkable: It's hard at first to even recognize the actor beneath all that makeup as John du Pont, the weirdo millionaire whose obsession with Olympic wrestler Mark Schultz (played by Channing Tatum) led to madness, drug abuse, and murder. It got us thinking … fake noses do often lead to acclaimed performances. They've certainly resulted in their share of Oscars — some deserved, some not so much. But what are the best ones? Here are our choices for the 15 best performances by fake noses on film.
15. Robert Helpmann, Chitty Chitty Bang Bang
To some, Chitty Chitty Bang Bang is a heartwarming family classic. To children of a certain age, however, it is your worst nightmare coming to life — chiefly thanks to the character of the Child Catcher, a bogeyman from the cinematic beyond who harvests young 'uns. And the movie knows that part of the terror the character invokes is that creepy, creepy face of his: It gives him extended close-ups and regularly features his profile; he's hard to escape.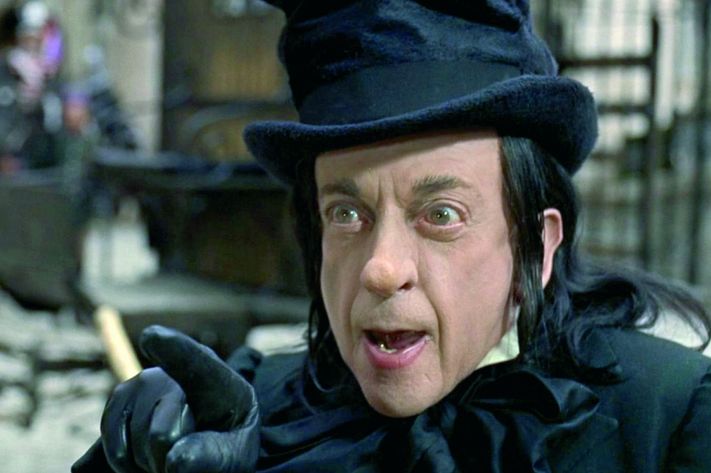 14. Meryl Streep, The Iron Lady
It's a middling movie — but a great performance, and a rather startling transformation. Both Streep and Margaret Thatcher had such distinctive faces that a surprising amount of prosthetics were required to make the actress look more like the former British Prime Minister. Among that was some subtle nose-work — makeup artist Mark Coulier made Streep's thin nasal bridge wider using silicone. The movie won two Oscars — for Best Makeup and Best Actress.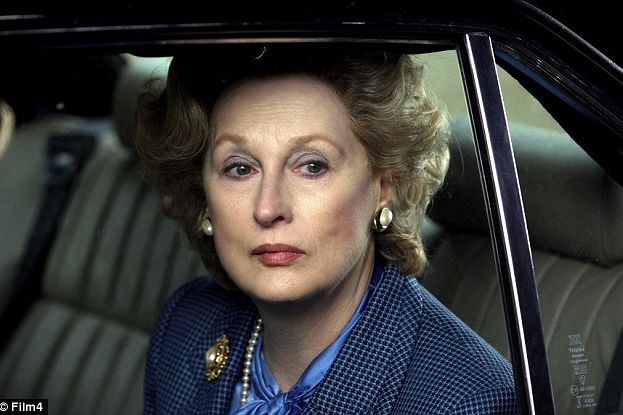 13. Will Smith, Ali
Will Smith never looked like Mohammad Ali. Nor does he, really, in Michael Mann's stylized biopic of the legendary boxer. So why the fake nose? Maybe it's there, in part, to free him from having to be Will Smith — to give him the space to be someone else. And it works, too: He's terrific in the role, vibrant, quick-witted, and intense. (He was nominated for an Oscar, even though the movie itself divided audiences.) It's always tricky when honest-to-goodness movie stars play real-life personages because a real movie star basically just plays variations on him or herself over and over again. But in Ali, one of the most famous men on the planet effectively portrays one of the other most famous men on the planet.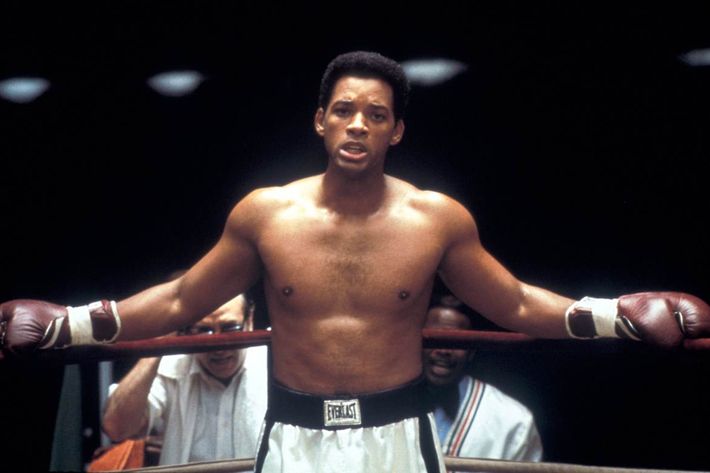 12. Billy Crystal, The Princess Bride
He's wearing more than a giant fake nose here, of course, but credit where it's due — that's a great, honking schnoz. Crystal was such a well-known face at the time, yet he was totally unrecognizable in the part. And somehow, when you realize it's Billy Crystal, the performance (and the prosthetics) become even better.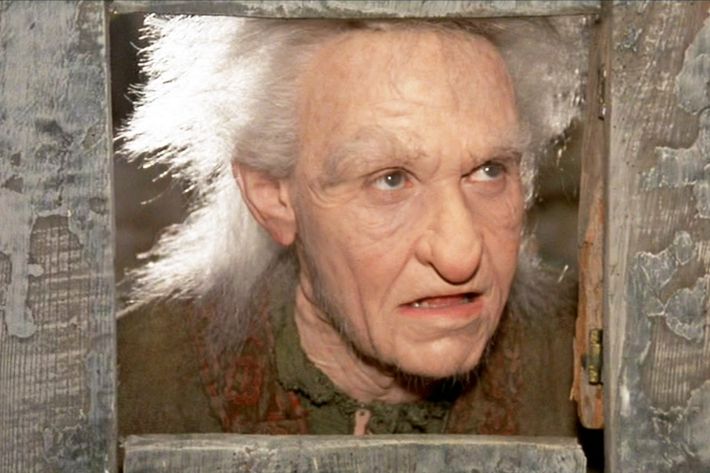 11. Joseph Gordon Levitt, Looper
Joseph Gordon-Levitt doesn't really look much like a young Bruce Willis. But after he put on some prosthetics to play Willis's younger self in the time-travel sci-fi action head-trip Looper … well, he still didn't really look like a young Bruce Willis. (This despite the actor's reportedly enduring several hours in the makeup chair every day, working with acclaimed makeup artist Kazuhiro Tsuji.) But here's the thing: There was just enough of a resemblance between the two in the film that we could buy the idea that these two characters were, indeed, the same person, decades apart, now reunited in the space-time continuum. Indeed, the difference in their appearance helps the film's narrative, since they have opposing motivations; but the subtle resemblance keeps the difference from becoming too distracting.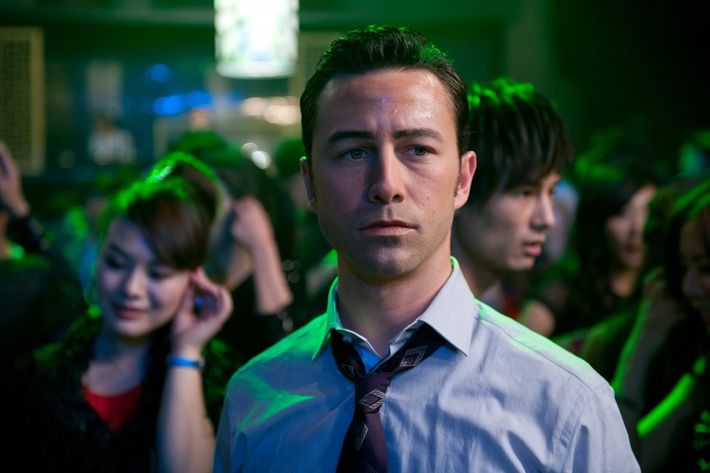 10. Nicole Kidman, The Hours
Kidman won a long-anticipated Oscar for her portrayal of Virginia Woolf in Stephen Daldry's elaborately intercutting literary drama. Some wags felt that the nose did most of the work — that the glamorous Kidman was merely getting brownie points from critics and the Academy for making herself look more plain. Nothing of the sort: She gives a genuinely haunted performance as the writer here, and the acclaim was well-deserved. Was the nose, technically speaking, necessary? How many viewers actually know what Virginia Woolf looked like? Maybe verisimilitude was not so much the point, though. Rather, as with Will Smith in Ali, the prosthetic helped one of the world's most recognizable faces better disappear into a part.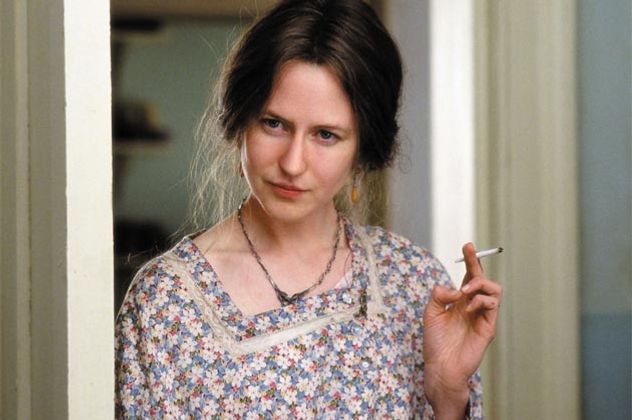 9. Gérard Depardieu, Cyrano de Bergerac
Gérard Depardieu already has a huge, bulbous nose, but he had to have it made even more huge and bulbous for Jean-Paul Rappeneau's stately adaptation of Edmond Rostand's infamous play about a soulful man with a big nose. It's kind of a great fit, too: Depardieu is such a physical actor that this portrayal, for all the beauty of the language, feels very much grounded in the corporeal. (He was nominated for an Oscar for the role.)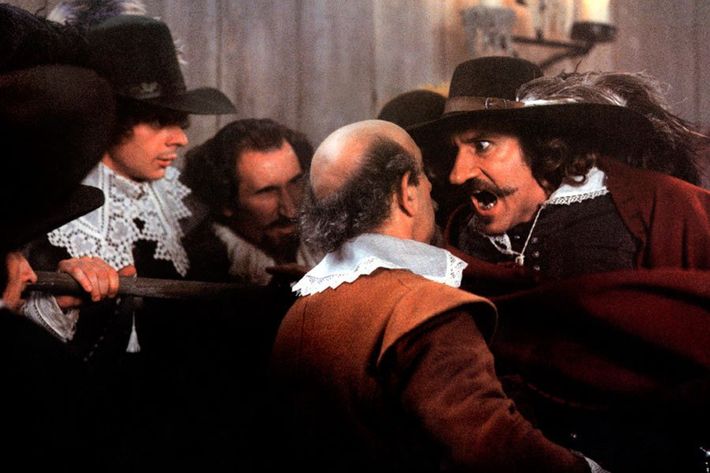 8. José Ferrer, Cyrano de Bergerac
Come on, we can't include Depardieu and not include José Ferrer, who won an Oscar for his vibrant, fantastic performance as Rostand's beloved hero. And while Rappeneau's 1990 version is lush and exquisitely produced, this one is stark, almost austere. Basically, Ferrer carries the entire movie on his able back (and nose). That it still remains a classic is a testament to his indelible performance.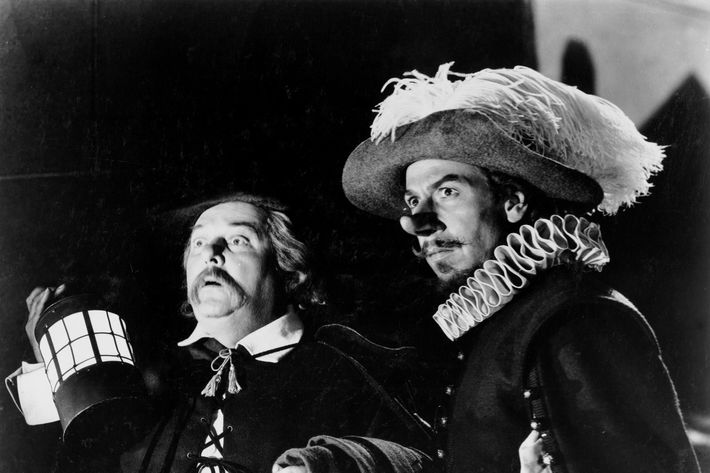 7. Lon Chaney, Phantom of the Opera
Look, this list could be made up entirely of performances by Chaney, a.k.a. the Man of a Thousand Faces. But his uncanny, still-terrifying performance in this silent Phantom takes the spot not just because it's among his best (there are so many to choose from), but also because … well, because of that nose, with those two cavernous holes at its center. If nostrils could kill, we'd all be dead by now. Amazingly, Chaney's transformation is less the result of prosthetics and more (or so it's said) the result of pulling his own nose waaay back with a thin, transparent material that was then glued and fastened beneath his bald cap.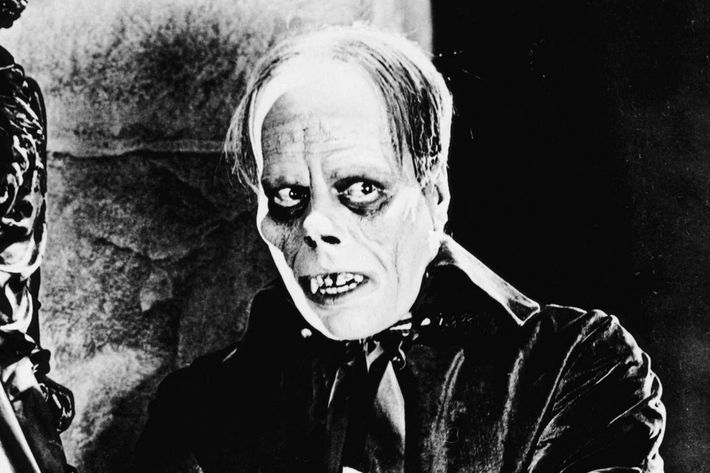 6. Anthony Hopkins, Nixon
Hopkins has tons of makeup on and yet doesn't look anything like Nixon. What gives? In some cases, the makeup is there to help the star more than the viewer, but here we have a somewhat different situation. Instead, the stylized makeup on Hopkins's face matches the stylization of Oliver Stone's film as well. Hopkins's big, broad performance echoes the ambitious, fever-dream-like quality of Stone's vision of history. (To learn more about some of the actors who have played Nixon over the years, look over our old list of the best movie Nixons, here.)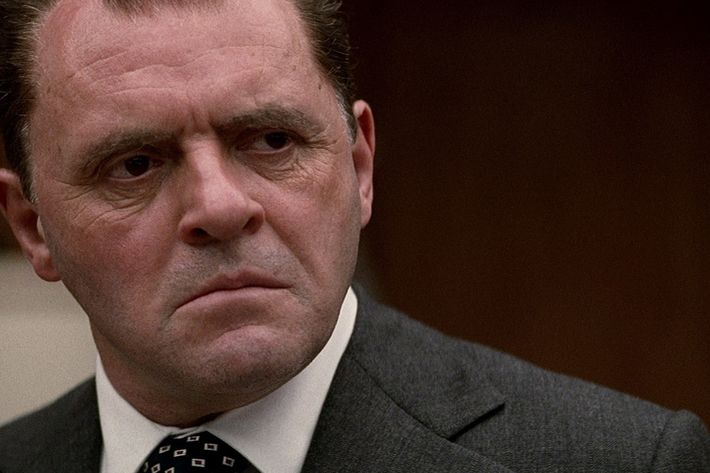 5. Ralph Fiennes, the Harry Potter series
Does this count as a fake nose, or is it more of a fake un-nose? That long, nearly flat slope in the middle of Ralph Fiennes's heavily made-up face was certainly memorable — giving the chief antagonist of the Harry Potter series the quality of a mythical beast, even though he'd started life as a mere mortal. But it did something else, too. Fiennes's is such a recognizable face — handsome and intense — that to see it twisted and misshapen like that adds an entirely new level of strangeness to his performance. We see just enough of him back there to know it's Ralph Fiennes — which makes everything that much more terrifying.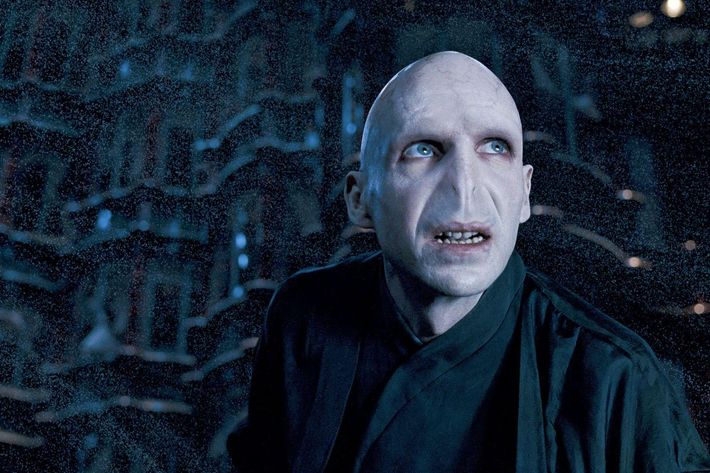 4. Orson Welles, Touch of Evil
To be fair, Orson Welles almost always wore a fake nose — he thought his own was too small and dainty and lacked character. So any number of Welles performances could be on this list, including his turn as the older Charles Foster Kane in Citizen Kane. But his performance as the corrupt police captain Hank Quinlan in Touch of Evil is right up there among his greatest. That's a testament to Welles's talents as an actor, of course, but give some credit to the physical transformation here, too.  The camera makes sure to catch every grotesque detail of Quinlan's face because his physical being manifests his inner corruption.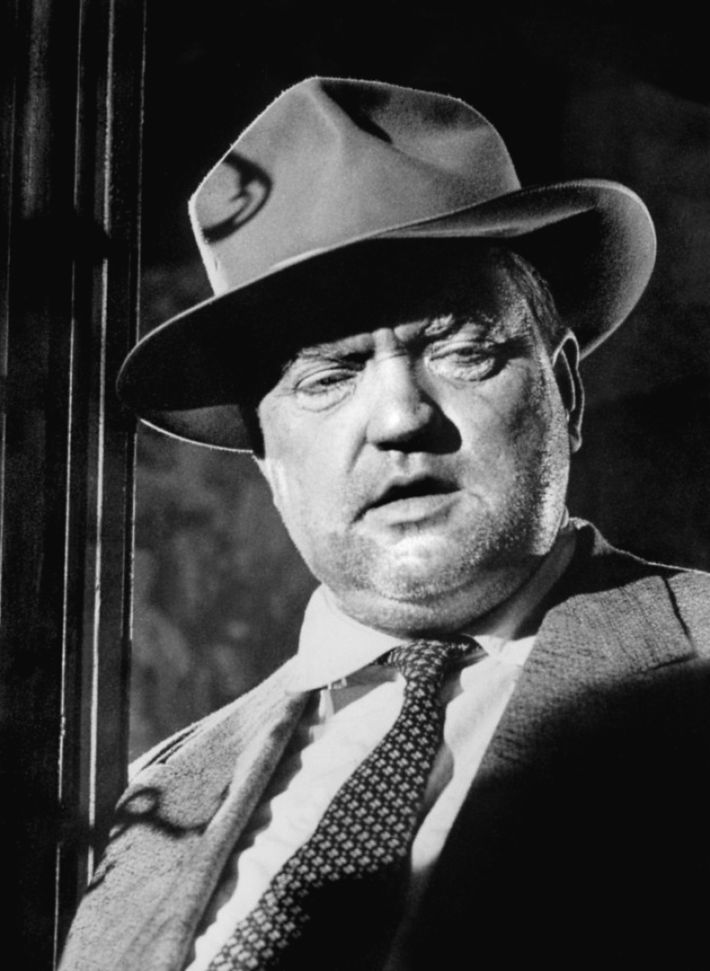 3. Margaret Hamilton, The Wizard of Oz
Hamilton didn't exactly have a tiny nose to begin with, but the proboscis she was given to play the Wicked Witch of the West was something else. (Or maybe somethings. Watch carefully for nose continuity the next time you watch the film; its size keeps changing.) This actress, reportedly one of the nicest people you could imagine, certainly suffered for her part, too: The green paint she was covered in had toxic copper in it, and the green hue apparently remained with her for some time. She also almost lost one of her hands when a special effect went wrong.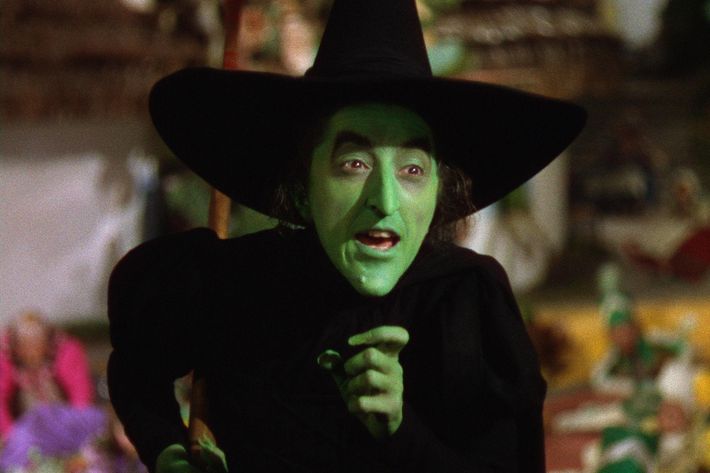 2. Robert De Niro, Raging Bull
We spend so much time marveling at De Niro's weight gain for this role that we forget about the fake nose he's wearing through Martin Scorsese's masterpiece about the life of former prizefighter Jake LaMotta. And De Niro had certainly played tough-guy parts before, so it's not like he needed the nose to harden his image or anything like that. But this is the nose of a bruiser, and it almost seems to get more bulbous as the character ages. Plus, it gives LaMotta a sense of preexisting inner hurt — he's broken before the movie even begins, and he becomes more so over the course of the film.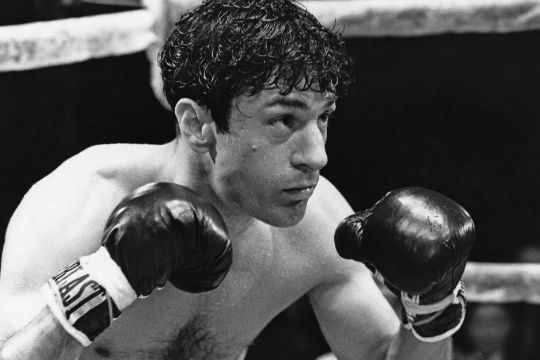 1. Steve Martin, Roxanne
We've already noted José Ferrer and Gérard Depardieu's turns as Cyrano, but can they top Steve Martin's turn in this updating of the Edmond Rostand play? Part of it is that, freed from the text and able to go all out, Martin can have so much fun with the part and with the nose. Witness, of course, this immortal scene, in which his character, C.D., basically preempts all the lame jokes that could be made about his nose by providing a rolling monologue of even better ones.