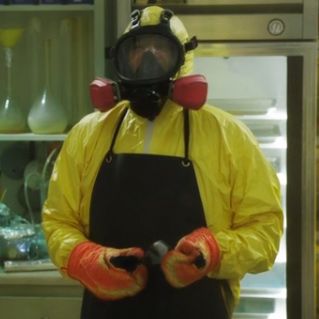 They didn't get Jennifer Lawrence, but Dumb and Dumber To might've gotten the next best thing: Bill Murray! And if we didn't tell you, you'd probably never have noticed, because Murray doesn't show his face. Murray plays Harry's new roommate he found to cover Lloyd's share of the rent while Lloyd was in the hospital. He also happens to be a meth cook.
When we spoke to director Peter Farrelly about the movie, he explained how the secret cameo came about:
"Since you never see Icepick, we were thinking, Hey, we should get someone who's iconic to do it. And who's more iconic than Bill Murray? And Bill's a very good friend. Any time you have Bill Murray on the set, everybody on the crew is happy. So, we wanted to bring Bill in just so we could hang around him. Like everyone else in the world, I'm nuts about that guy."
Watch the scene below and see if you can tell it's him.