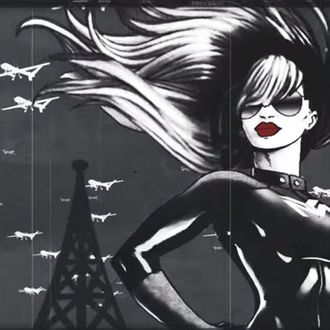 Nicki Minaj isn't the first musician to embrace the Nazi aesthetic (David Bowie, cough), but we're hoping she's the last. With its SS-style armbands, gas masks, tanks, and Maus-style armies at attention, the video for Minaj's new single "Only" certainly seems to be going for a Third Reich aesthetic. Unsurprisingly, some fans are calling for her to take the video down.
First, here's the video:
And here are the criticisms:
You get the idea. Neither Minaj nor the video's director, Jeff Osborne (who also did a lyric video for "Anaconda"), has responded to the criticism, but Osborne has been retweeting it.