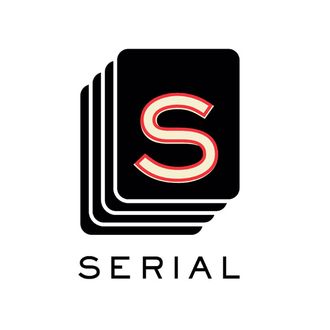 "Serial" is the podcast of the year, an absorbing, deep dive into a cold case, told in roughly 40-minute weekly installments. Hae Min Lee, a Korean-American teenager in Baltimore, Maryland, was strangled to death in January 1999. Based almost exclusively on the testimony of a fellow high-school student named Jay, her ex-boyfriend Adnan Syed was sentenced to life in prison for the crime. Relitigating the case before the people's court of public radio is host Sarah Koenig.

Episode nine, titled "To Be Suspected," focuses mostly on Adnan's personal account of how it felt to be arrested and tried for the murder of Hae, and how he has done in prison in the years since his conviction. It's nice to hear that the character we're following is doing relatively well — with "breakfast club" memberships and everything — but not much is learned about the case from that portion of the episode. The meat comes from Koenig's brief rundown of new developments at the beginning. Here are the three most interesting things we learn.
1. Hae's family knows about the podcast and does not want to get involved.
Koenig has spoken to numerous people who knew Adnan, Hae, and Jay. She has not, however, interviewed anyone in the victim's family. Do Hae's parents think Adnan killed their daughter? How do they feel about having the tragedy dredged up again and the man who was put away for the murder potentially exculpated so many years later?

In this episode, we discover why they have been silent. Although Koenig tried to contact Hae's parents — tried as hard as she has tried to do anything in her 20-year career, she says — they refused to respond. Koenig tells us, "They know what we're doing. My best guess is they want no part of it, which I respect." She reports that Hae's mother, who spent much of the trial weeping, made one brief statement through an interpreter. "I would like to forgive Adnan," she said, "but I just don't know how to do that." So, yeah, Hae's mom seems to thinks the state got the right guy. Or at least she needed closure and was sufficiently satisfied with what was offered.
2. There were never any phones at the Best Buy. Supposedly.
The email newsletter company Mail Chimp sponsors "Serial"; its pre-show ad has become a meme. Just tweet "Mail … kimp?" and people will think you're adorable. But Best Buy is mentioned so often that it has become another brand embedded in listener's minds. The state alleges that Adnan killed Hae in the Best Buy parking lot because that was their urban lover's lane. After the murder, supposedly, Adnan called Jay from the parking-lot pay phone and said, "I've killed her. Come pick me up." You can see the map Jay drew for the cops here.
In this episode, though, Laura, a former classmate of Adnan and Hae's, swears there were no phones in or near that parking lot. She paid attention because she used to go to Best Buy at the time to shoplift CDs. That jives with the research Koenig has done. In previous episodes, she mentions she could find no evidence of the existence of the pay phone from which Jay claims Adnan called him at 2:36 p.m.
Koenig concludes that Jay is lying about this 2:36 call, which means Jay's narrative about how and when Adnan killed Hae is suspect, which means the state's case about how and when Adnan killed Hae is suspect.
3. Hae was not at Best Buy at 2:36. Hae was still at school.
According to the testimony of a classmate, Summer, who was never interviewed by the police, Hae could not have been at the Best Buy parking lot because Hae was busy arguing with her at school about whether or not she would show up to help keep score at a wrestling meet. Other students also remember seeing Hae on campus that afternoon as late as 3:00. 
Koenig concludes: Hae's body ended up at Leakin Park. But when and where the murder took place are still what Donald Rumsfeld would call "known unknowns."
Next week: No episode! It's Thanksgiving. Use the time to catch up and listen to the season from the beginning. Decide where you stand re: the show, the backlash, and the backlash to the backlash.