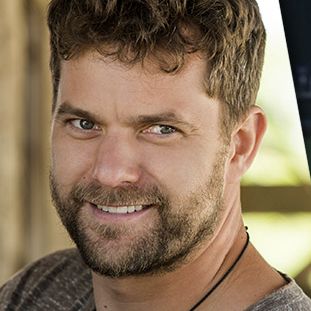 Whether or not you're a fan of The Affair, there's no way to deny the horse-riding, often-bareshirted Joshua Jackson. (He plays Cole, the stubborn husband of adulterous Alison.) For Dawson's Creek fans, it's a Pacey Witter redux. If you can completely ignore the plot, it's like an older Pacey returned to the ocean to open a horse ranch. And while some of you may choose to follow along with the mystery, some of us are here for the Witter. Hell, even his Affair co-star, Ruth Wilson, is Team Pacey, or so she told Vulture at the premiere of The Elephant Man: "I mean, he's Pacey! And he's got horses. He's a real man. And he's got a beard. I like a beard." True. In case you didn't realize and need to catch up, well, here we go:
First off, he has a necklace.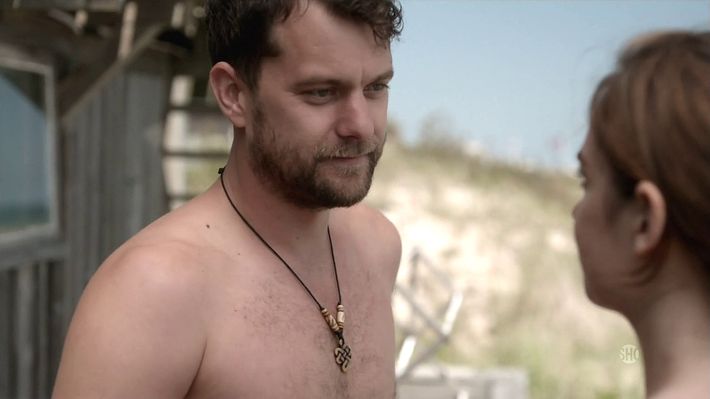 Sometimes he wears it with his towel.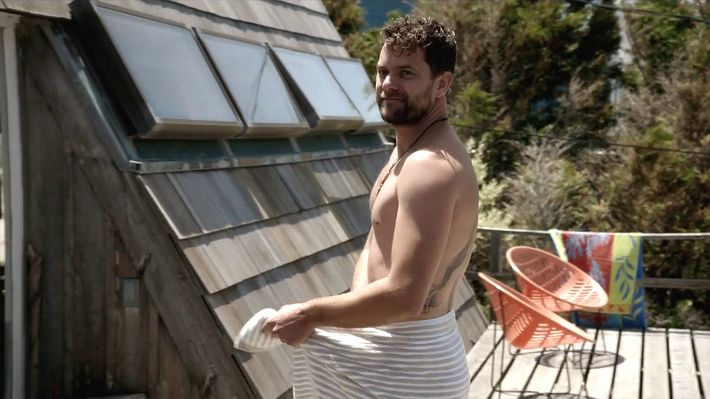 Oh, you wanna see that in action?
He also has a mysterious tattoo.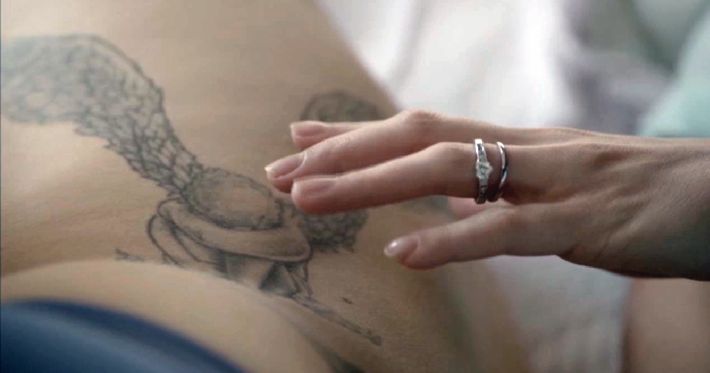 Hel-lo.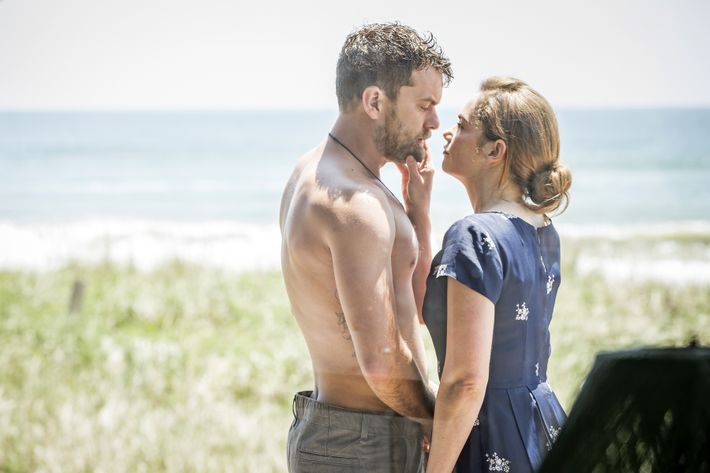 But he keeps all of that hidden under an array of lovely Montauk-ian collared shirts.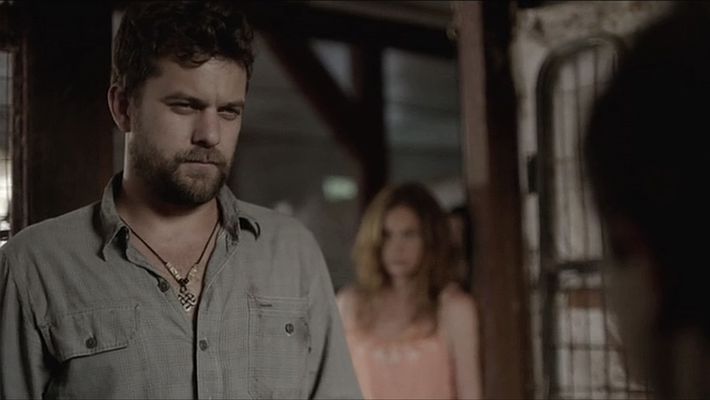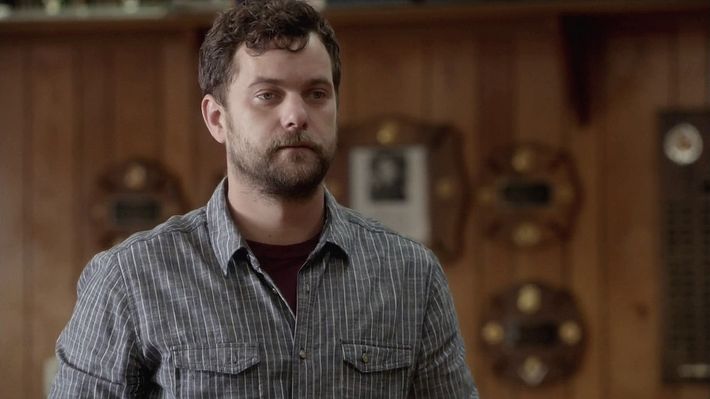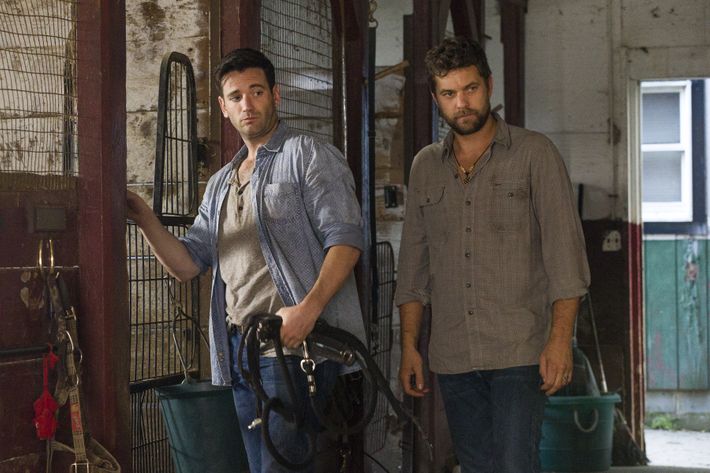 Or a cool surfer-bro hoodie.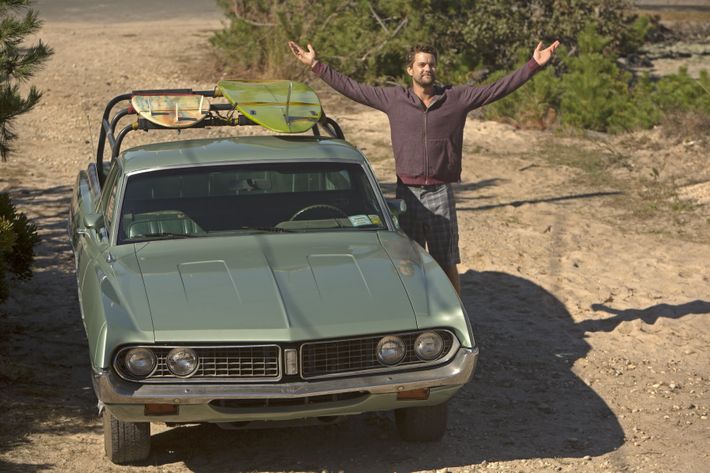 Oh! Did I mention he rides a horse? He's a cowboy.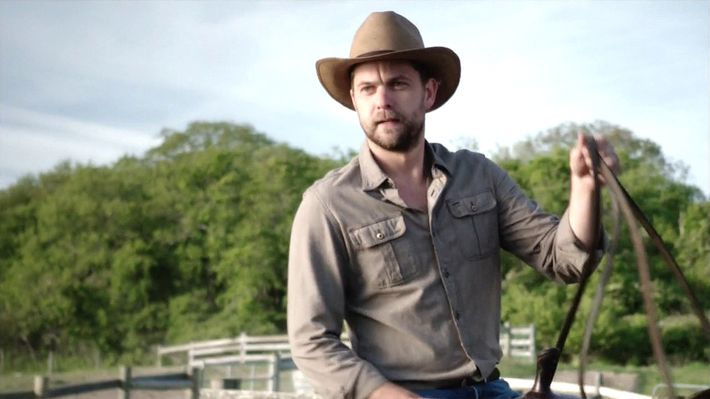 Oh, my.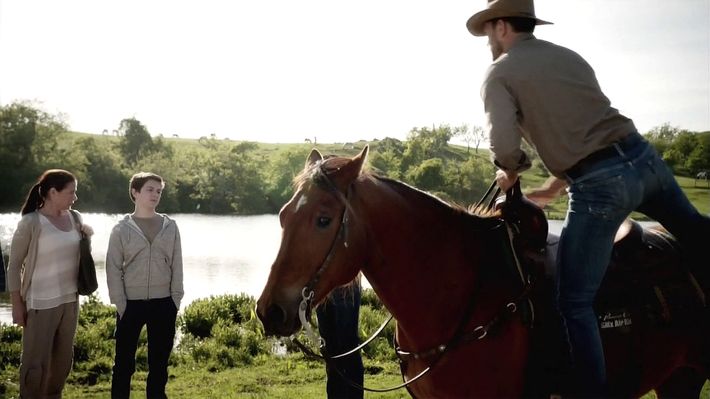 Pacey forever.