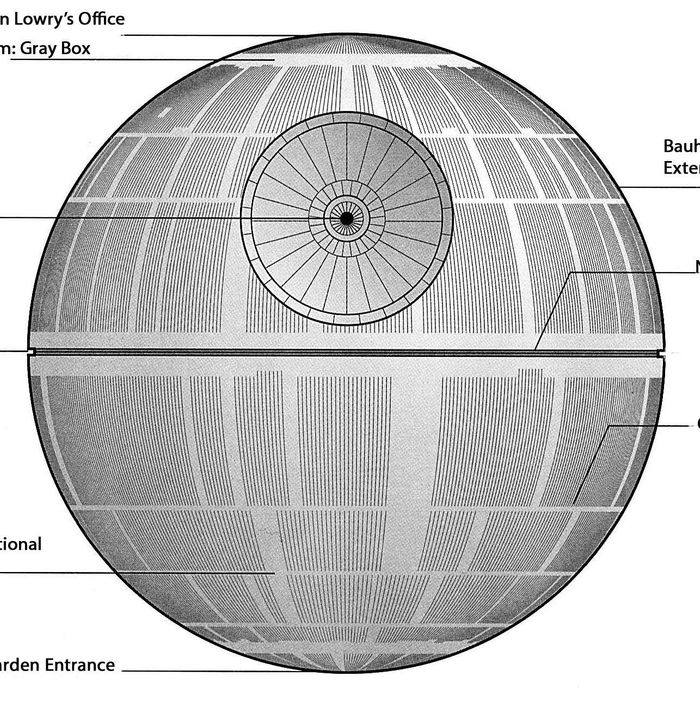 Aaron Holz's rendition of MoMA as the Death Star.
While Jerry Saltz reminds us quite eloquently what is wrong with MoMA's recently announced plans for expansion, we want to take a moment to share this rendering of the museum through the lens of a Jedi. "I love MoMA," explains the creator of this particular Death Star, artist Aaron Holz. "They have one of the greatest collections of art in the world. But from the sound of it, the newly proposed expansion has all of the heart and intimacy of the Death Star: a giant space that doesn't take into account linear wall space or the scale of a majority of works in their permanent collection. The current atrium kills large works such as Monet's Water Lilies that should feel expansive and instead [makes them] look more like a postage stamp. There is a dark side of contemporary museum architecture that fails to account for human scale and how space can be used to exhibit collections. I fear they are making a Death Star instead."
It's a depressing thought, indeed. But then just try to imagine Glenn Lowry getting his lunch at the Death Star canteen.