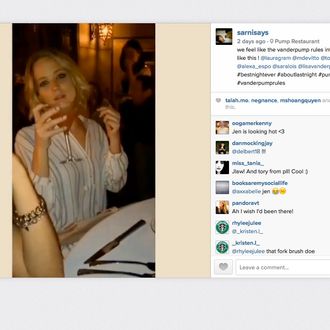 "I do love my Real Housewives," Jennifer Lawrence once told Vanity Fair. "New York Housewives — and Beverly Hills, New Jersey, and Atlanta Housewives. I mean, I love them all, but Miami — oh, my God! Miami is really special." And boy, did she mean it. Enough to visit the Lisa Vanderpump–owned restaurant Pump with her BFFs and re-create the opening sequence to Housewives spinoff Vanderpump Rules:
Pretty spot-on. Here's the actual Vanderpump Rules intro:
And, duh, she met Giggy.