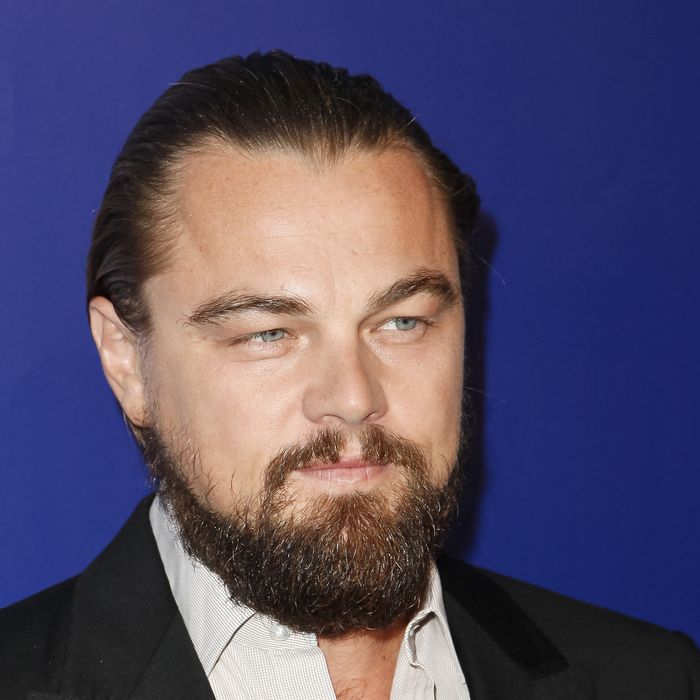 507231353TH014_7TH_ANNUAL_O
Photo: Tibrina Hobson/FilmMagic
Part-time actor, part-time manimal Leonardo DiCaprio continues to stun us ordinary residents of planet Earth with his nonpareil ability to aggressively enjoy life. Ever since melting the hearts of humans everywhere as Jack in the late-'90s Titanic, Leo's love life and sometimes unbelievable partygoing exploits have been well documented (and perhaps fudged). Here are six of the wildest stories that exist involving Leo and the ladies.
1. Leo Leaves a Club With a Lot of Women
Leo is 40 years old. Divide his age by two, and you get the number of women he left a Miami nightclub with this week. Partying in the southeast for Art Basel, the newly single actor was spotted hanging with Brandon Davis and Joe Jonas at the pop-up version of 1 Oak. Leo reportedly left the club with every girl that was in his VIP section. He was lionized by a witness as such:
He left with 20 girls. Leo and 20 girls. He is my hero. He was overflowing with models everywhere. The Jonas brother looked scared, like he was going to drown and suffocate in the women. His face was hilarious.
2. There Were How Many Models?
When Leo turned 40 earlier this year, TMZ reported that he celebrated his birthday in excess. The birthday boy shut down Soho House in West Hollywood and invited some bros (Tyrese, Adam Levine, Russell Simmons, and Robin Thicke), as well as a ton of gal pals. More specifically, the guests apparently comprised "80 percent models" inside the actual event. That percentage is higher than the percentage of water covering Earth right now.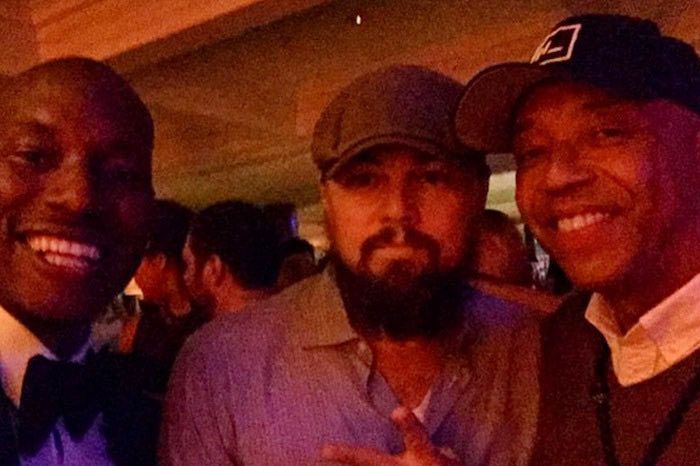 3. Yacht Party Gets Weird
Channeling their best wolves of Wall Street, Leo and Jonah Hill threw a legendary rager on a yacht in Sydney. Picture the scene: It's 2012; DiCaprio has just broken up with Victoria's Secret supermodel Erin Heatherton; some girls are taking their tops off; Hill may or may not be blushing; and DiCaprio is sipping his drink like this isn't any of his business. Maybe it was just method acting at its most extreme? Lukas Haas was also apparently there, for what was essentially the pregame for a string of New Year's parties that followed.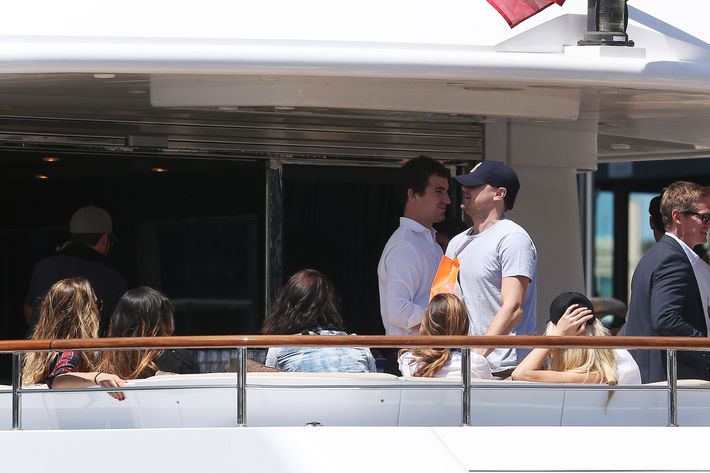 4. One Guest List Is Not Enough
When you are Leonardo DiCaprio, one guest list won't do. This is because in 2011-era Sydney, there were only so many leaves of paper and clipboards to go around. For his 37th birthday party, Leo reportedly invited 80 women, including many Australian models, to dance the night away. A long line of attendees was seen waiting outside Kings Cross' Beach Haus, which was closed to the public for the event. DiCaprio was seen smoking cigars with Haas and Ethan Suplee in tow. Best of all, Tobey Maguire was spotted pounding back some sparkling water at 2:30 a.m.
5. A Not-So-Happy Ending
Sometimes even Leo has a bad night. In 2005, the movie star was attempting to leave a Hollywood Hills party at Paris Hilton's ex-boyfriend's house when Aretha Wilson — former model — doused him in liquid and then slashed his face with a broken bottle. Wilson reportedly claimed she thought he was an ex-boyfriend who had been bad-mouthing her. About five years later, Wilson was extradited from Canada, ordered to stay 500 feet away from the actor, and sentenced to two years in prison. DiCaprio was fine after the incident but was sent to the hospital, where he needed 17 stitches to patch up lacerations on his face and neck.
6. The Adventures of the Pussy Posse
Perhaps the most legendary of Leo stories isn't even a story at all — rather, a treasure trove of stories. In the '90s and early 2000s, Leo was notorious for his exploits with a group of people called the Pussy Posse. Members of the core group included David Blaine, Tobey Maguire, Harmony Korine, and Lukas Haas. The Hollywood frat pack were all about staying out late and not tipping well. As one witness remarked: Leo would go to clubs "with his friends and [sit] back like the Mack Daddy — he doesn't even tip!" Nightlife photographer Patrick McMullan recalled meeting the young group before they were famous, around 1995. McMullan noted that they "wanted to meet models and look at pretty girls — what normal guys want to do." He added:
I want to be clear, though, that Leo was and is very polite … His friends, his group, they were his real friends — they still are his friends. They were all just hanging around together, having fun.