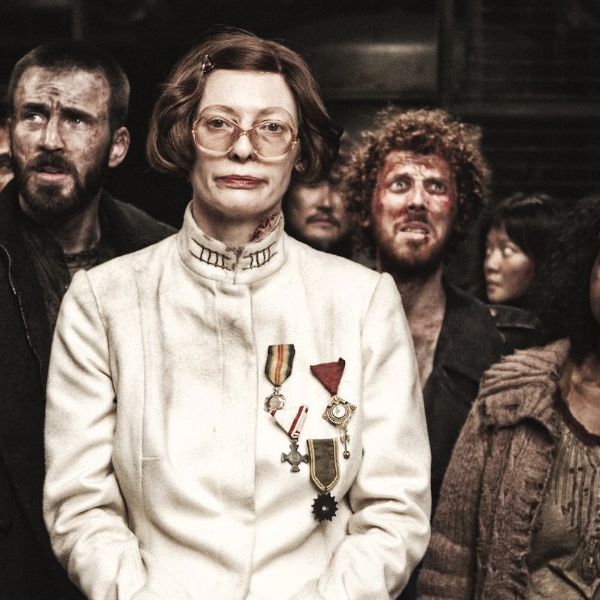 With this week's Sound and Visions series, Vulture explores the future of movies and the movie industry. We hope you'll plug us directly into your cerebral cortex.
Americans love going to the movies, but while box-office revenues have risen incrementally over the past few years (in 2013, receipts topped out at a record $10.9 billion), that's solely due to rising ticket prices; attendance continues to plummet. This year, it's estimated that only 1.24 billion tickets will be sold at American theaters, down from 1.34 billion last year, and 1.36 billion in 2012. That alarming decrease underlines that something is amiss in the theatrical exhibition landscape — and anyone with cable TV, an internet connection, and a Netflix account knows that a significant component has been the rapidly changing landscape of movie distribution. With on-demand and streaming services running rampant, and theaters responding with various inventive solutions, the conventional distribution system is undergoing a seismic transformation. Herewith, a look at six different ways the traditional theatrical model is being radically upended.
VOD
VOD is the prime thorn in the side of movie theaters, which view on-demand as a means for distributors to bypass big screens altogether. While this has yet to involve any giant releases, small and mid-range films have increasingly proven that debuting on VOD shortly ahead of a theatrical release, or day-and-date on VOD and in theaters simultaneously, is a profitable strategy. This past summer, RADiUS-TWC released Bong Joon-ho's futuristic action saga Snowpiercer on VOD only two weeks after it hit theaters, and as of October, the decision has paid off handsomely, as the film has made approximately $4.6 million in box-office receipts and a whopping $7 million from VOD sales. Although VOD numbers often remain hard to obtain (only RADiUS consistently provides nontheatrical figures), Snowpiercer's undeniable success will no doubt lead distributors of non-tentpole releases to follow suit — meaning that in the very near future, expect more brand-spanking-new films to be immediately accessible for rental via the click of a remote.
Netflix
Having already made inroads into television production and distribution with hits like House of Cards and Orange Is the New Black, Netflix has now set its sights on usurping control of cinematic distribution as well. The company's first salvo will come in 2015, when it exclusively premieres Crouching Tiger, Hidden Dragon 2: The Green Legend on the same day the film debuts in select IMAX theaters. An even more drastic sea change, however, is promised by Netflix's recently announced deal with Adam Sandler, which will have the comedian produce and star in four new feature films for the streaming giant. It's an arrangement that confirms that Netflix aims not only to distribute certain films exclusively to members, but to actually make those movies as well — thereby becoming a one-stop shop for production and exhibition. In doing so, it implies that in the future, companies with requisite resources (Netflix, Amazon, Hulu) will seek to totally eschew the Hollywood machine, creating and delivering content all by themselves.
Shrinking Theatrical Windows
A more straightforward way of overturning the reigning paradigm will be to simply continue shrinking the window between theatrical and home-video/VOD releases. With a glut of movies vying for audience dollars on a weekly basis, never more so than during the absurdly overcrowded summer season, most films wind up making the vast majority of their theatrical revenues during their first six weeks of release (only Frozen is a recent exception to this rule). Consequently, distributors are increasingly interested in getting movies into consumers' hands via discs and digital outlets as quickly as possible. As Jeffrey Katzenberg made clear earlier this April, a three-week theatrical window isn't far off — especially when one considers that studios also believe that releasing a movie sooner on DVD, Blu-ray, and digital services (for purchase and rental) will help prop up those increasingly stagnant home-video businesses as well.
BitTorrent
BitTorrent has long been the bane of the movie industry, as the peer-to-peer file-sharing platform has been ground zero for online piracy. However, BitTorrent is now also making inroads into legitimate distribution via BitTorrent Bundles, a service that allows artists and companies to create DIY online-distribution campaigns that reach a global audience. This year's John Cusack–Robert De Niro thriller The Bag Man was released this way, as was last year's Oscar-nominated documentary The Act of Killing, replete with bonus content (interviews, essays, photos). The fact that the latter has been downloaded over 3.5 million times makes it clear that, at least for smaller releases, the platform is already a viable complement to theatrical distribution. And as for the future? Given how many already use BitTorrent for less-than-legal purposes — meaning it has a built-in customer base to which it can promote, and provide, both high-profile and niche content — BitTorrent Bundle seems like a promising alternative to conventional release strategies.
Theater Exclusivity
Pitted against a raft of competing digital platforms, theaters have themselves begun to get more creative with distribution. Nowhere is that more evident than in a recent deal struck between the four biggest theater chains (AMC, Regal, Cinemark, and Carmike) and an independent company to book and distribute up to ten exclusive movies a year. Though this arrangement likely only pertains to mid-level releases (The Avengers 2, for example, will still follow the customary pattern), it means, in effect, that the theater chains will be sidestepping the studios altogether, acquiring and playing movies on their own. Such a process will not only grant theaters additional say over distribution, but it may also lead to exclusive theatrical runs for many mid-tier movies — thus keep them away from VOD for longer stretches.
Tugg
If VOD's main appeal is its what-you-want, when-you-want-it convenience, then Austin-based Tugg aims to steal that thunder by offering a have-it-your-way theatrical experience. Founded in 2011, Tugg allows both filmmakers and fans to book movies in participating theaters (including Regal, AMC, Cinemark, and Rave) and then advertise — and sell tickets for — said limited runs online. It's a social-media-2.0-type of venture in which average Joes (and artists) are asked to employ Twitter, Facebook, and Instagram to support the under-the-radar films they love. True, the long-term efficacy of such a crowdsourcing strategy remains unclear. Still, Tugg (which has currently raised almost all of its planned $6.9 million funding) suggests that the theatrical model's most shrewd future may be one that involves catering not only to the widest possible audience with giant tentpole releases, but also to cinephiles eager to support indies, documentaries, and other rare and hard-to-find movies that otherwise wouldn't make it to the big screen. In an era of instant gratification, it's a power-to-the-people movement that just might help revolutionize the distribution industry by getting moviegoers back into theater seats.