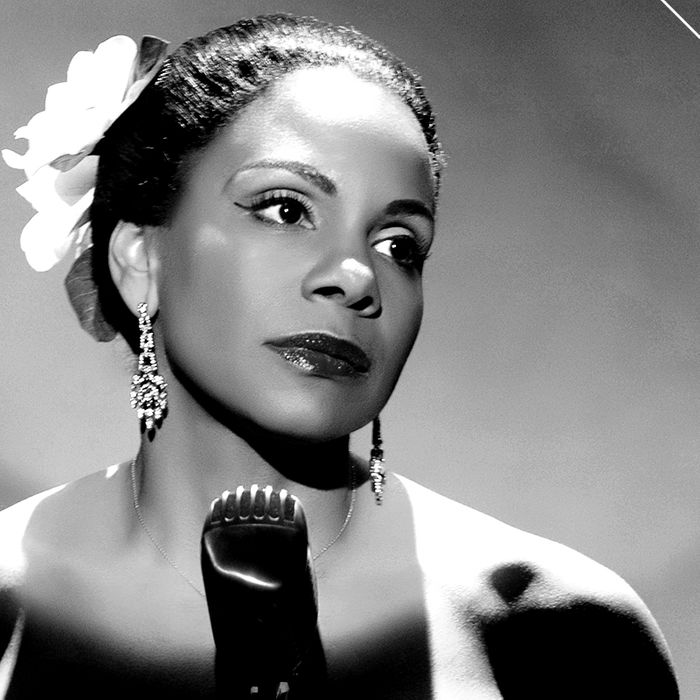 This week, Vulture will be publishing our critics' year-end lists.

1. Audra McDonald in Lady Day at Emerson's Bar & Grill
Broadway
Not many New York productions this year were great in all dimensions, delivering equally on the full range of theater's potential expressivity. And those few that were great in their various parts somehow still lacked a comprehensive sense of greatness. Forced to choose, I choose the incomplete excellence of the incomparably moving. Lanie Robertson's 1986 Billie Holiday bioplay is nobody's idea of adventurous storytelling; having the main character provide her own context under cover of a "real" late-career performance is a lazy shortcut even when skillfully written, as was not the case here. And Lonny Price's staging concepts sometimes bordered on tacky. Not so his work with McDonald. She began with an uncanny imitation of Holiday's eccentric, heartbreaking voice, capturing its pinched tone, side-mouth delivery, precipitous register leaps, and often obscure pitch. Even so, the signs of vocal distress were only sparingly applied, allowing McDonald to sing as if Holiday, in her ruined 44-year-old's body, still had a young woman's luscious pipes. Holiday gave her voice to her songs in more ways than one; McDonald, in one of the greatest performances I ever hope to see, returned that voice to her, and also to us.
2. Father Comes Home From the Wars (Parts 1, 2 & 3) 
Public Theater
When an American slave is offered his freedom in exchange for assisting the Confederate cause, we are in epic territory. But what made the first third of Suzan-Lori Parks's nine-part work, directed by Jo Bonney, a masterpiece in itself is that it engaged the deepest possible issues in the most gripping possible ways. It was heartbreakingly individual, like history itself.
3. Love and Information
New York Theatre Workshop
Fifteen actors playing more than 100 roles in 57 unrelated scenes, some just seconds long: Is that a play? The great British experimentalist Caryl Churchill proved that it takes very little theatrical data to imply a full world, at least when brilliantly directed (by James Macdonald) and designed (by Miriam Buether).
4. Dinner With Friends 
Roundabout Theatre Company
What made Donald Margulies's rueful comedy feel even more important now than in 2000, when it won a Pulitzer, is how it undermined the grand boomer project of repairing with friends the damage done by parents. "Congratulations," Margulies warns. "The family you've chosen is just as fucked up and fallible as the one you were born into."
5. Machinal 
Roundabout Theatre Company
Eyewitness journalism met expressionistic art object in this spectacular revival of a 1928 play about a rat-race refusenik who kills her husband and gets the chair. Expertly directed by Lyndsey Turner and gorgeously designed, it starred an overwhelming (and overlooked) Rebecca Hall.
6. Stage Kiss 
Playwrights Horizons
Romantic comedy is at this point an endangered species, but Sarah Ruhl's smart, moving, and flat-out hilarious backstager brought it back to roaring life while doing justice to both sides of the genre equation. Under Rebecca Taichman's breakneck direction, Jessica Hecht and Dominic Fumusa were very good as very bad actors.
7. The Killer 
Theatre for a New Audience
Darko Tresnjak's suave staging of this vexing Ionesco classic did not try to make a rational case for its absurdity but rather allowed that absurdity (yes, including Kristine Nielsen as a goose-wielding demagogue) to deliver its own message: The problems of the world cannot be understood. Michael Shannon was the daring, compelling Everyman star.
8. Scenes From a Marriage
New York Theatre -Workshop
Ivo van Hove's contemporary intrusions into classic plays too often make nonsense of the repressive worlds from which the tensions of the plays arose. But in his version of the 1970s Ingmar Bergman mini-series, van Hove finally picked on a target roughly his own size and age; the result was thrilling, confusing, profound, and megableak.
9. The Curious Incident of the Dog in the Night-Time
Broadway
Proof that popular entertainment (from a popular novel, yet) need not be pap, this tale of an autistic boy in search of answers was staged (by Marianne Elliott) like a musical but with the seriousness and moral uncertainty of a tragedy. Bonus points for valorizing math nerdism. (And a cute rat.)
10. If/Then 
Broadway
The only musical to make my list as a musical (not just as an opportunity for a great performance), this gripping, inventive look at what is and is not possible in one person's life also provided the opportunity for Idina Menzel's tear-it-down star turn. (Honorable mention: The Bridges of Madison County.)
*This article appears in the December 15, 2015 issue of New York Magazine.