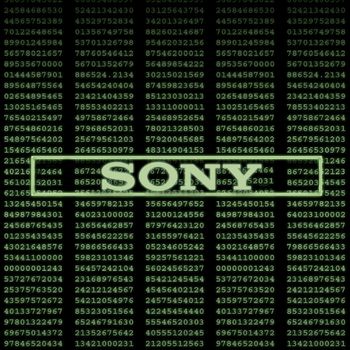 At the end of November, eerily adept cybercriminals hacked into Sony's computer systems, paralyzed their operations, and tapped into a trove of hypersensitive internal information. After the attack (evidently over Seth Rogen and Evan Goldberg's North Korean satire The Interview), a steady flow of revelations — including top employees' salaries, nasty Hollywood hardball emails, and illicit movie downloads — trickled into news reports and file-sharing sites for almost a month. After Sony canceled The Interview's theatrical release, the thieves, dubbed Guardians of Peace, said the leaks would stop, but only if the movie stayed away from any and all screens. Despite this promise, tens of thousands of already-leaked documents continued to yield fruit, and Sony decided to release the film anyway. Here's a list of everything that was revealed and generated by the 2014 hacks.
The Source
On December 17, U.S. government officials indicated that North Korea did appear to have been "centrally involved" in the Sony hack. The next day, White House Press Secretary Josh Earnest called the hack a "serious national security matter," and the Washington Post reported that public attribution of the attack would come the following week. On December 19, however, the FBI concluded North Korea was definitely behind the attack. A war of words has since escalated, with North Korea denying involvement in the hacks and threatening the White House and Pentagon should the U.S. levy any punishments.
On December 29, Politico and Deadline reported about a cybersecurity firm's independent research that led some to believe the hack could have come from a laid-off Sony staffer and at least five of their co-conspirators, rather than North Korea. The FBI, however, stood by its conclusion: "The Government of North Korea is responsible for the theft and destruction of data on the network of Sony Pictures Entertainment. Attribution to North Korea is based on intelligence from the FBI, the U.S. intelligence community, DHS, foreign partners and the private sector," a spokeswoman said. "There is no credible information to indicate that any other individual is responsible for this cyber incident." Deadline added that a group called Lizard Squad, which was responsible for a separate video-game hack, allegedly gave members of Guardians of Peace log-in information that would have helped the GOP hackers enter and cripple Sony's systems. The cybersecurity firm in question, Norse, concluded that their six pinpointed-but-still-unidentified hackers worked out of the U.S., Canada, Thailand, and Singapore.
A Rush to Distribute
Only a few days after Sony's sweeping cancellation, the studio's lawyer David Boies said in multiple interviews that although The Interview didn't yet have a viable platform, Sony wanted people to see it. "Sony has been fighting to get this picture distributed. It will be distributed," he said on Meet the Press. "How it's going to be distributed, I don't think anybody knows quite yet. But it's going to be distributed." On December 22, Art House Convergence, which represents many indie theaters, created an online petition asking Sony to let its ilk screen The Interview, according to Variety. Offers to unspool the contentious film also made their way to the Capitol: THR reported that California Democratic representative Brad Sherman wrote a letter to Lynton underlining the value of freedom of speech and asking for The Interview to be screened in the U.S. Capitol facilities. Offscreen, a local New York City theater made plans to stage a live reading of The Interview's script on December 27.

Soon, though, Sony got a Christmas gift: Not long after celebrities, critics, and even President Obama reacted negatively to Sony nixing The Interview, the studio was able to un-cancel the movie Tuesday, scheduling screenings at several independent theaters for Christmas Day. It also debuted the same day on video on demand. (Here's the full list of those theaters, our review, and how much money the movie made at the box office upon release.)

Clipping Twitter's Wings
Sony Pictures Entertainment threatened Twitter with legal action because users were tweeting the studio's leaked emails. Boies wrote, according to Variety, that if "stolen information continues to be disseminated by Twitter in any manner," Sony will "hold Twitter responsible for any damage or loss arising from such use or dissemination by Twitter." The move comes on the heels of a Reddit moratorium (read below), as well as an aggressive legal campaign to stifle the press's reporting on Sony's leaked information.

The Next Bond
In an email to a former Columbia Pictures honcho, Sony co-chair Amy Pascal wrote she thought Idris Elba should be the next James Bond, the Daily Beast reported.
The Anti-Social Network
Business Insider reported that leaked emails show Facebook CEO Mark Zuckerberg tried to stop The Social Network in its tracks, but Sony execs didn't let up. "I said to Zuckerberg when he tried to stop The Social Network, 'No one wants their sophomore year in college examined or portrayed,'" Sony Pictures CEO Michael Lynton wrote to another exec in May 2014.

A Spreading Fear
As news of Sony's hack-related woes continued to spread, other studios and distributors took precautions: New Regency and Fox ducked out of their own North Korea–themed project, a feature titled Pyongyang that had Gore Verbinski and Steve Carell attached, and Paramount put the kibosh on theaters planning to screen Matt Stone and Trey Parker's Kim Jong-il satire Team America in The Interview's stead.

Behemoth Losses
Variety reported that Sony could lose up to $75 million over The Interview's terror-induced snuff job. Insurance will reportedly cover an undisclosed portion of the production and promotion costs, but not the whole amount.

MPAA + Mississippi State Attorney General = Google Trouble
Outside of the movies and its stars, the Sony hacks also revealed emails that reportedly detail a slew of sketchy anti-piracy projects between figures in Hollywood. In a blog post, Kent Walker, Google's SVP and general counsel, wrote off the Motion Picture Association of America's alleged attempt to bring back the Stop Online Piracy Act — a failed piece of legislation that would have led to censorship across the web by requiring search engines to strip out links to piracy sites, among other things — through non-legislative means. Walker added that the MPAA has had its guns pointed at Google since the internet titan helped quash SOPA, in the name of keeping the internet censor-free, almost three years ago.
Cancellations
After receiving threats referencing 9/11, Sony quickly gave its blessing to theater owners who don't want to screen the controversial comedy The Interview. Carmike Cinemas and California's ArcLight Cinemas were the first to jump ship on December 16. On December 17, the nation's main theater chains announced they would not screen the film. In short order, Sony canceled the entire U.S. theatrical release. After initial reports hinted at the possibility of a VOD release, those plans were also nullified.
Obama's Rec
In an interview with ABC News on December 17, a seemingly unfazed President Obama tried to quash moviegoers' fears ahead of the holiday season. "The cyber attack is very serious. We're investigating it, we're taking it seriously," he said. "We'll be vigilant; if we see something we think is serious and credible, then we'll alert the public. But for now, my recommendation would be that people go to the movies."
File-Sharing Crackdown
After more than three weeks of hack-attack fallout, Sony began successfully cutting off the trafficking of its stolen goods on social sites, such as Reddit. The subreddit SonyGOP, used to disseminate and discuss leaked studio data, was shut down, and users who continued to violate the American Digital Millennium Copyright Act were blocked. The progress comes on the heels of Sony's recent legal campaign to suppress its leaks.

The Threats
On December 16, the Sony hackers sent out their most dire message yet, referencing the 9/11 attacks:
Warning

We will clearly show it to you at the very time and places "The Interview" be shown, including the premiere, how bitter fate those who seek fun in terror should be doomed to.
Soon all the world will see what an awful movie Sony Pictures Entertainment has made.
The world will be full of fear.
Remember the 11th of September 2001.
We recommend you to keep yourself distant from the places at that time.
(If your house is nearby, you'd better leave.)
Whatever comes in the coming days is called by the greed of Sony Pictures Entertainment.
All the world will denounce the SONY.
After reviewing the threat, the Department of Homeland Security issued a statement saying it is "still analyzing the credibility of these statements," but that "at this time there is no credible intelligence to indicate an active plot against movie theaters within the United States."
Wait, How Much?
With the aid of Sony's emails, Bloomberg uncovered a $7 billion financing pitch received by the entertainment giant, purportedly from a group linked to Middle Eastern princes. The unidentified investors were trying to negotiate a deal to commit $6 billion to debt and equity financing and to buy $1 billion in Sony stock. Because of anonymity concerns and a failure to settle on terms, however, the pitch was reportedly nixed.

The Grinches Who Stole Sony's Christmas
Less than ten days before Christmas, the hackers revealed the holiday "gift" they'd been promising in the form of Michael Lynton's emails. Deadline reported that the Sony Pictures co-chairman and CEO's messages (of which there are thousands) have so far revealed some of the studio's PR strategy. This included directions to avoid commenting on the prosecution of two American tourists held by the North Korean government.
Class-Action Lawsuits
Soon after the The Interview first premiered, Sony became embroiled in two class-action lawsuits: In the first, two former employees claimed the studio did not work hard enough to spare their private information from the hackers. In the second, a former Spider-Man 2 staffer alleged similar violations while also underlining the risks inherent in releasing The Interview. "Sony moved forward with the film, knowing that by doing so, it created an unreasonable risk for Plaintiffs and Class Members," read the latter filing. Between the two suits, the plaintiffs are reportedly hoping to nail Sony for violating the California Data Breach Act, Constitutional Invasion of Privacy, the California Confidentially of Medical Information Act, and the Virginia law on security breaches, as well as for exercising negligence. A third lawsuit claiming negligence came after Sony cancelled the theatrical release of The Interview; ultimately, this suit mirrored the others, saying the studio was most concerned with exercising damage control over its compromised assets, while it should have given employees more immediate notice and protection after the November breach.

Merry Christmas, Kim Jong-un
BuzzFeed published alleged Sony exec emails debating the merits of a certain assassination scene from The Interview, as well as the film's release in general. Most notably, a South Korea–based exec posed the question: "Do you think there will be a possibility that Kim Jun Eun may launch missles [sic] to our office if we release it?" Evidently, many of Sony and Columbia Pictures' execs were aware of the threats of an incensed North Korea. One exec reportedly called the film's initial October release date "unnecessarily antagonistic" because of its proximity to a North Korean holiday. The correspondences also ultimately detail how the studio arrived at the movie's "Christmas gift" release date.

A Fire in the Hole

Warning: Spoilers for The Interview ahead. Not long after emails detailing Sony's concerns with a particularly gory and controversial death scene surfaced, Gawker posted a version of the clip in question on its site. In the scene, an actor playing Kim Jong-un is engulfed in a fireball and then explodes in a dramatic display of slow-motion special effects. The footage was complemented by more exec emails discussing the amount of gore that was permissible for such a scene.

Lots of Personal Data (Understatement)

In a letter to its employees, Sony conceded that a glut of personal information — including names, addresses, social security numbers, driver's licenses, passport numbers, bank information, credit-card data, usernames, passwords, compensation numbers, and health info — was compromised. The studio added that it's currently giving employees (and their dependents) 12 months of identity-protection services gratis. The letter, which was made available mid-December, can be read in full here. Sony also extended the offer to writers and directors (in the WGAW and DGA) who had worked for the studio in the past.
Yeezus Productions
Kanye West's creative assistant reached out to Sony earlier this year because the rapper wants to pitch a feature film. "I supervise all of Kanye's film and media projects, and we have a major film project coming up that involves both cinematic and technological innovation," wrote the assistant, according to emails obtained by the Daily Beast. Unfortunately, no other details are yet available, but West reportedly makes a cameo in The Interview and will appear in a BIG reenactment.

Say My Name … Cut
Mathew Knowles wanted Sony to make a biopic of Destiny's Child, the Daily Beast reported. Emails from late 2013 showed that Sony execs were enthusiastic about the opportunity, but unsure of whether the movie would be coming too soon. (Don't be upset, though: Lifetime will have something on the girls and Bey regardless in 2015.)
The Underrated Brilliance of Channing Tatum's Email Writing
In a move of sheer excitement, Channing Tatum wrote to a handful of his 22 Jump Street compatriots — in an email revealed by Gawker — that he was over the moon to see how well the buddy-cop comedy sequel did upon its weekend opening. He wrote, "WE GOT CATE BLANCHETT WIT DIS BOX OFFICE BITCHES!!!!!!!!" and then unleashed one of the longest gloating laughs in email history. So many Hs, so many As.
Spectre S.O.S.
The producers of the James Bond films have announced that an early script of Spectre, due out late next year, was among Sony's plundered material. Variety reported that the script might appear in an early "Christmas gift"-timed document dump, while producers are underlining the fact that the screenplay is protected by copyright laws.

Time-Out?
Despite many claims that the studio's computer systems are in excellent order, The Times of London reported mid-December that several agencies filming with Sony Pictures have suspended their shoots because problems have left the studio unable to process payments. A Sony spokesman quickly refuted this claim, saying productions had not been halted.
Animated Trouble
Sony tried to create a Pixar-style "brain trust" of filmmakers at the top of its animation arm, according to emails obtained by Variety. Studio honchos Amy Pascal and Michael Lynton had eyes on Lego team Phil Lord and Chris Miller; however, because of Sony Pictures Animation's reputation and lack of allure, the recruitment did not go as planned, and the emails reveal a studio out of touch with the animated and special-effects industries at large.

Gender Pay Disparities
According to the Daily Beast, a round of Amy Pascal emails revealed that Jennifer Lawrence and Amy Adams received less back-end compensation for American Hustle than the film's male stars did, earning only seven "points" to Bradley Cooper, Jeremy Renner, and Bradley Cooper's nine.
Clooney's Own Citizen Kane
In an ironic twist, more hacked emails revealed George Clooney crowing about how great his movie about the News Corp. phone-hacking scandal will be. "How much fun are we gonna have?" Clooney told Pascal. "The stakes are higher than Citizen Kane. … Everything will be double-sourced, so come on with your lawsuits, fuckers."
Ghostbusters Rumors
Like everyone else on the internet, Sony executives soon began dream-casting their own perfect lineups for Paul Feig's all-women Ghostbusters. In October, Pascal emailed Ivan Reitman to tell him the studio was aiming for Jennifer Lawrence, Emma Stone, Melissa McCarthy, and Lizzy Caplan, all of whom had reportedly expressed interest. Weeks later, the studio's legal department debated whether or not to sue Bill Murray to make him appear in the film. Warning: Potential spoilers for Ghostbusters ahead. Other leaked Sony emails — these from Feig — revealed very specific plot and character details: The film is a reboot, not a sequel; Peter Dinklage could play the movie's villain, a convicted murderer-turned-ghost; and Cecily Strong could play a frenemy working with the U.S. government.
Hitler Jokes
A leaked email revealed Scott Rudin getting in a pretty decent burn on David Fincher. After Angelina Jolie told Rudin and Pascal that she was considering Fincher for her Cleopatra film, even though "he may be difficult," Rudin responded, "'May be difficult?!?!' Like Hitler 'may be anti-Semitic!!!'"
Snowden Games
Sony owns the rights to Glenn Greenwald's Edward Snowden book, but executives in the company are wary of making it because of competition from Oliver Stone's Snowden biopic, with Joseph Gordon Levitt as the NSA whistle-blower. Even so, they don't think the Stone film will be any good: "I loved the first act … but it just never kicks into a higher gear," SPE Motion Picture Group president Doug Belgrad said in a leaked email. "And I worry that the world will have very mixed feelings about him. At 50 [million], the movie has to be great and totally satisfying."
Boba Fett in Star Wars?
Like everyone else, Sony executives are in the dark about Disney's upcoming Star Wars films. However, insider emails revealed the rumors going around the upper echelons of Hollywood about the project, most notably, that one of the stand-alone Star Wars films directed by Gareth Edwards and Josh Trank might be about Boba Fett.
Drake Might Return to Acting
According to an email from Spike Lee's agent, the former Jimmy Brooks may appear in Lee's School Daze Too, a sequel to the director's 1988 film. Drake would star as a character named "Pe*Nis" alongside Kevin Hart.
More Sorkin Drama
In a blistering email, Pascal slammed much of Sony's upcoming slate, including multiple films by Aaron Sorkin, and Cameron Crowe's Bradley Cooper–Emma Stone film. "Cameron never changed anything [about the script]," she said, "People don't like people in movies who flirt with married people, or married people who flirt." Sorkin, she said, cost the studio a lot of money with his "insane fee" because he is "broke" and "just wants to get paid."
Apatow Angry
How do you make friendly Hollywood dad Judd Apatow mad? As Pascal found out, the answer is: Schedule one of his good buddy Adam Sandler's films to open on the same day as his next movie. "Why did you move your movie into my date?" Apatow asked her over email. "I never put my movies on Sandler's dates. Never. He hadn't either. We all respect each other. We don't try to hurt each other."
Will Ferrell as Donald Sterling?
Deadspin reported that Sony executives knocked around the idea of remaking the 1986 Danny DeVito comedy Ruthless People with Will Ferrell as a Donald Sterling–type owner kidnapped a week before the Super Bowl. It's unclear how far discussions around the project advanced.
Obama's "Favorite" Movies
In a series of alleged Amy Pascal–Scott Rudin emails — these released by BuzzFeed — the two try to guess what President Obama's favorite movies are. Guesses included Django Unchained, 12 Years a Slave, and Ride Along, among others.

Bye-Bye Budget
The next James Bond movie, Spectre, could end up being one of the most expensive films ever made, CNNMoney reported. The site unearthed internal MGM-Sony memos that said the current budget "sits in the mid $300Ms," and revealed a handful of potential character and plot details.
No Exploding Face, Please
Warning: Spoilers for The Interview ahead. At the end of September, Sony Corp. CEO Kazuo Hirai emailed concerns about The Interview to Amy Pascal, saying he didn't want the exploding face of Kim Jong-un to be shown to international audiences, according to Bloomberg. Pascal and other Stateside Sony execs pushed co-director Seth Rogen to tone down the gore in his dark comedy, the messages revealed, and Hirai ultimately approved the final call on the pivotal scenes.
Spider-Man Crossover
In Amy Pascal's emails, the details of which were revealed by The Wall Street Journal, she discussed new plans for Sony's Spidey. One email reportedly referenced a Marvel-produced trilogy, and another let loose that the comics giant wanted Spider-Man in its third Captain America movie. One of the Journal's sources said that Marvel eventually pulled out and that Sony is now going forward with its own plan. A part of said plan is an animated comedy for the superhero; it would be produced by 22 Jump Street's Chris Miller and Phil Lord. The Daily Beast added there also might be a female Spidey movie and Avengers-like Spider-Man superhero extravaganza project in the works.
The Steve Jobs Meltdown
Information about Aaron Sorkin's Steve Jobs film was released early December in the form of some acerbic emails. Gawker posted a string of correspondences, between Sony Pictures co-chairman Amy Pascal and producer Scott Rudin, that purportedly details how Sony lost control of the project. The exchanges the site posted reveal almost a year's worth of incensed Hollywood hardball (including some Angelina Jolie–bashing and Michael Fassbender–penis–appreciating). Even David Fincher got in on the fun with an Adam Driver slam. Ars Technica got its hands on another portion of the exchanges that had Sorkin lobbying for Tom Cruise to try on the lead role.
Monetary Demands

For the first few weeks, it was unknown what the hackers wanted from Sony. Mashable, however, tracked down an extortion email sent to top studio execs three days before the attack. It read:
We've got great damage by Sony Pictures.
 
The compensation for it, monetary compensation we want.
 
Pay the damage, or Sony Pictures will be bombarded as a whole.

You know us very well. 
We never wait long.

You'd better behave wisely.

From God'sApstls

As Mashable pointed out, it has not been possible to confirm that the letter from God'sApstls was wholly related to the ensuing Guardians of Peace hack. This tweet/email made things a little more confusing.
Celebrity Aliases

Fusion was able to track down a folder labeled "publicity bibles," which included cast and crew contact directories for recently released Sony films. The files blew the cover on the secret aliases some of the studio's movie stars use to do normal-people things. Fusion shared the alter egos of Tom Hanks ("Harry Lauder," "Johnny Madrid"), Jessica Alba ("Cash Money"), and Natalie Portman ("Lauren Brown"), among others.
Top-Secret Profitability
Among the thousands of documents floating around, THR found top-secret letters that note details about production spending and ultimate profitability on some of last year's films. A slew of projects, including This Is the End ($50 million), Grown Ups 2 ($48 million), Captain Phillips ($39 million), and American Hustle ($27 million), will end up in profit, among others.
Don't Forget About TV
Reporters at Mashable reviewed a number of documents — some having to do with Sony's television arm. They found that Sony's three-year Seinfeld syndication deal for local affiliate stations will earn the company at least $18.5 million. Pilot scripts for the 2014 TV season were also leaked — one of the juiciest was for Vince Gilligan's Battle Creek. Deadline added that Sony's TV arm has been peeved at its film counterpart for some time because a string of unilateral feature decisions has continually affected the entire company. The move to greenlight and push The Interview was the latest dust-up.
A Problem With Adam Sandler Movies
Gawker sorted through a text file called "Sony_2012_Comments" and learned that people at the studio don't like that they make so many Adam Sandler movies. (Since 2008, Sony has released six.) "There is a general 'blah-ness' to the films we produce," complained one employee. "Althought [sic] we manage to produce an innovative film once in awhile, Social Network, Moneyball, The Girl with the Dragon Tattoo, we continue to be saddled with the mundane, formulaic Adam Sandler films." The Daily Beast uncovered more emails that reveal some of the reasons why the actor might have ultimately shifted from Sony to Netflix — among them: a $200 million Candyland pitch and financial drama on the set of Hotel Transylvania 2.
James Franco and Seth Rogen's Payday
Adding to a breach that exposed salaries at Deloitte Touche and a top Sony exec's credit card number, the hackers released The Interview's budget. According to the documents, it took roughly $44 million to make the movie, with Seth Rogen receiving $8.4 million-plus and James Franco $6.5 million. The documents also catalogued the compensation rates and social security numbers for other celebrities tied to the studio, including Sylvester Stallone and Judd Apatow.
The $1 Million Club
Fusion sifted through the compromised internal documents and discovered an eye-opening annual rate chasm: Of the studio's 17 seven-figure U.S. earners, nearly all are white and only one of them is a woman. The data dump also included the compensation plans and personal information of more than 6,000 other Sony employees (later including Princess Beatrice of York, who earns $30,300 as an intermediate coordinating producer), as well as cheesy scripts for HR's in-house recruiting videos. Sony confirmed the veracity of the compromised assets soon after.
Silver Linings
Trying to find some optimism amid the piracy muck, Sony told Deadline a few days after the first leaks that its computer systems were copacetic and that it was working out a deal to create a narrative feature of Tiller Russell's The Seven Five, essentially the corrupt-cop version of Goodfellas. The site also reported that Sony's social accounts — for the company and its compromised movies — surged with new subscribers. The official Sony page grabbed 1.6 million likes on Thanksgiving Day.
Watermarked Screeners and Forthcoming Films
Soon after Sony's systems went down, awards-season screeners of Fury, Annie, Still Alice, and Mr. Turner, as well as a cut of the 2015 film To Write Love on Her Arms, were disseminated on illegal file-sharing sites. The films immediately became early Christmas presents for piracy-site frequenters. According to Variety, Fury was downloaded more than 1 million times one day after the leaks.
This post has been updated throughout.