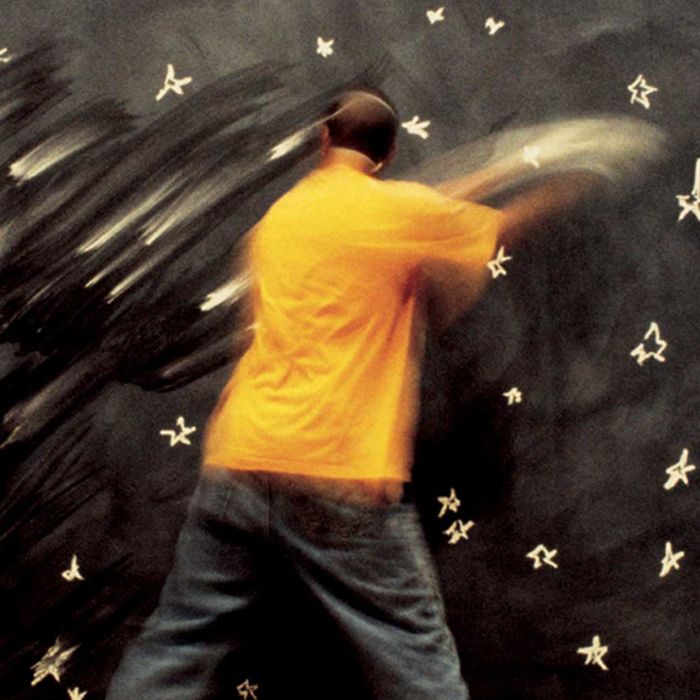 Gary Simmons, Courtesy of Metro Pictures.
Photo: Courtesy of Metro Pictures
Fifty-year-old artist Gary Simmons has devoted most of his life to portraying black culture — particularly in the realm of athletics, education, and the urban condition — through profound painterly motifs. His signature technique renders chalk and paint in what can be only be described as an erasure effect veering between musical reverb and ghostly traces. He's been showing with Metro Pictures since 1995, and currently on view until December 23 is "Fight Night," a series of wall-size paintings pulling vintage posters of the marquee boxing matches. Simmons also participated in the Prospect.3 Biennial, where he installed a tower of speakers allowing professionals — such as the rapper Beans, who inaugurated the sculpture during the Biennial's opening weekend — and amateurs alike to perform with it as they please. Due to Simmons's foray into the musical realm, SEEN asked the artist — who also just completed a 30-by-29-foot mural inside the Perez Art Museum of Miami — to create a playlist of what has been setting the mood inside his studio. Billie Holiday and J Dilla await.