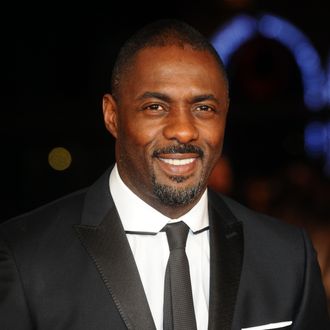 Photo: Anthony Harvey/Getty Images
Among the detritus uncovered by the Sony hack was studio co-chair Amy Pascal's following six-word gem: "Idris should be the next bond." The possibility, which previously only existed on the personal casting couches of our minds, sent tremors throughout the internet, with the likes of Rush Limbaugh getting apoplectic over the idea of a black James Bond. On Saturday, Idris himself used Twitter to issue his own adorably modest response.
Um, so it's basically a done deal, right?