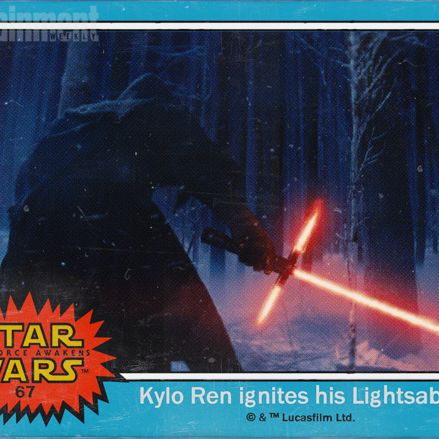 J.J. Abrams, et al., have revealed some of the names for a few key characters in the upcoming Star Wars: The Force Awakens. (He also confirmed that yes, those are X-wing fighters in the trailer.) Abrams tells EW, via mocked-up trading cards, a few of the characters we'll be getting to know: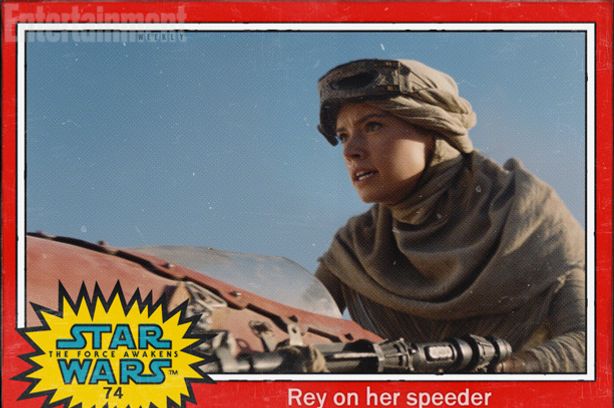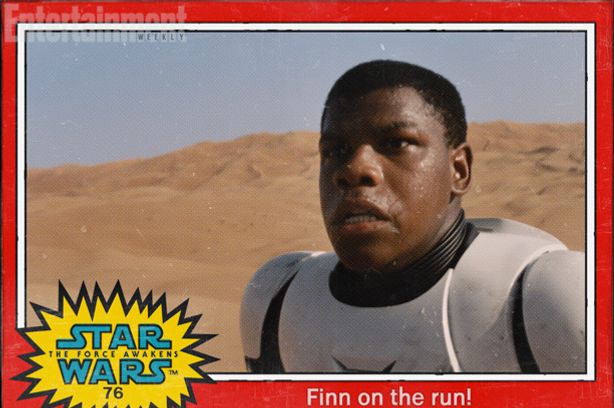 John Boyega's character, whom we see in the trailer in a Storm Trooper uniform sans helmet, is named Finn — no last name divulged.
That beepy soccer-ball rolling droid is called BB-8.
Oscar Isaac's X-wing pilot character is named Poe Dameron.
Daisy Ridley's character, who we see scooting around on her speeder, is named Rey — also no last name revealed. Could she be Rey Skywalker-Solo? Perhaps! Or maybe Han and Leia blended their last names and her name is Rey Skysolo or Rey Solowalker. Or maybe she is just some lady.
The guy in the woods with the controversial crossguard red lightsaber is named Kylo Ren.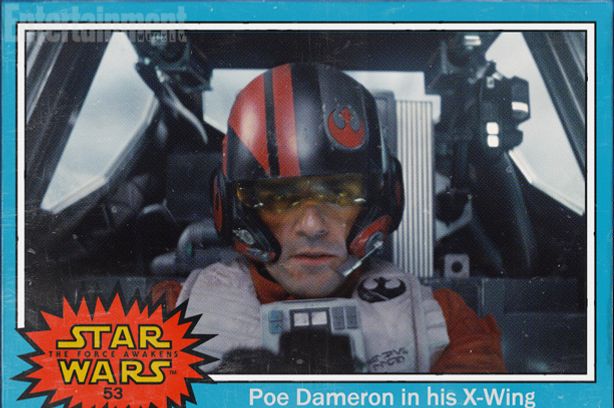 Only 372 more days, friends.