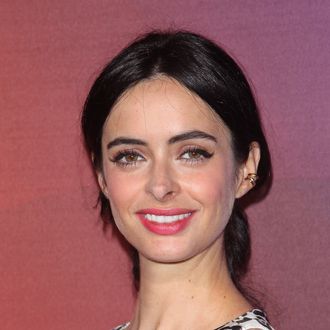 But with purple hair.
Photo: Jim Spellman/Getty Images
Hurray! According to Deadline, Krysten Ritter got the gig to play Jessica Jones in Netflix's new series about the superhero. She apparently had "better chemistry" with the front-runner to play fellow superhero and love interest Luke Cage, The Good Wife's Mike Colter. The drama will run for 13 episodes in which Jones opens "her own detective agency, where she ends up helping people and assisting other superheroes." Looks like this time you can trust the B in Apartment 23. Or wherever that agency is located.