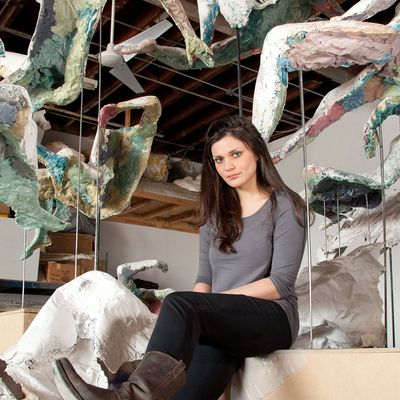 Diana Al-Hadid in her Brooklyn studio.
Photo: ? Sarah Trigg
Love is in the air — or so says Diana Al-Hadid, who composed the fourth SEEN artist's playlist. We invited her to share with us the jams that get the 33-year-old Syrian-American painter in the mood to create. "It's a bit of love, conflicting advise, and a bit of protest and some duet," she says, "but all over mostly dance-y, actually, because I need more energy through the winter!" Al-Hadid draws from both her Middle Eastern roots as well as her formative years in the U.S., and her mix offers a lesson in the greats (Rachid Taha, Jay Z, Talking Heads) and the revolutionaries (RZA, Rage Against the Machine, Radiohead).