When Vulture critic Matt Zoller Seitz released his exhaustively researched Wes Anderson Collection last fall, he had to leave out The Grand Budapest Hotel for one very understandable reason: The film hadn't been released yet. Now that it has, and is being nominated for a bunch of awards, Seitz luckily has a follow-up. He's penned a new guide to the film, out February 10!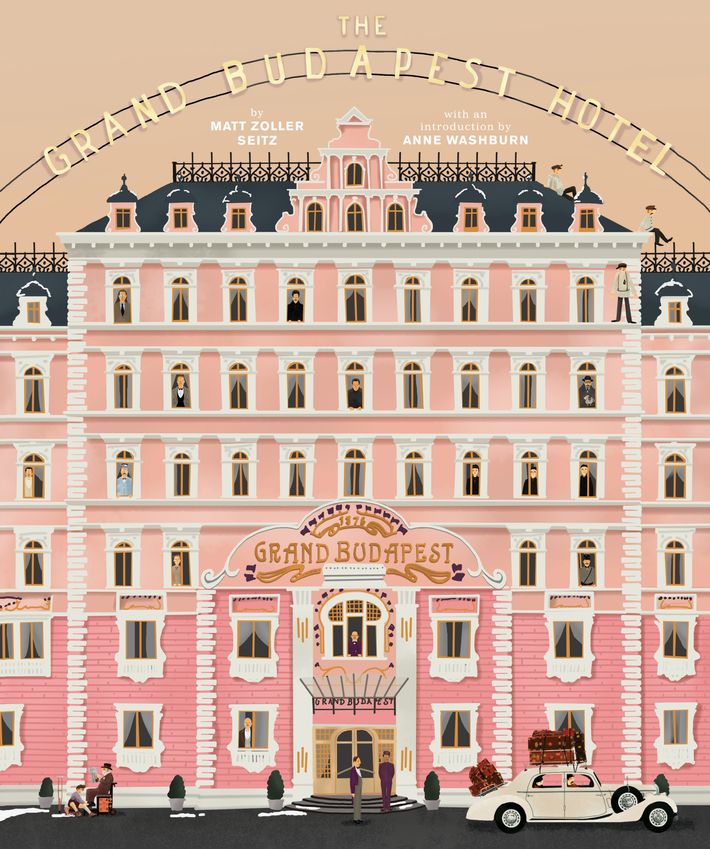 Here's the official synopsis:
Seitz describes The Grand Budapest Hotel perfectly: "It's a twelve-layer wedding cake of a film, yet, as you're devouring it, you don't necessarily think about all the work that went into it — only that it's delicious." Now he takes readers behind the scenes to dissect every layer. 

Through a series of interviews with Seitz, Anderson shares the story behind The Grand Budapest Hotel's conception, personal anecdotes about the making of the film, and the wide variety of sources that inspired it — from author Stefan Zweig to filmmaker Ernst Lubitsch to photochrom landscapes from turn-of-the-century Middle Europe. The book also features critical essays by Ali Arikan, Steven Boone, David Bordwell, Olivia Collette, and Christopher Laverty; interviews with costume designer Milena Canonero, composer Alexandre Desplat, lead actor Ralph Fiennes, production designer Adam Stockhausen, and cinematographer Robert Yeoman; and an introduction by playwright Anne Washburn. Previously unpublished behind-the-scenes photos, ephemera, and artwork illustrate these interviews and essays.

The Wes Anderson Collection: The Grand Budapest Hotel stays true to the first book with its meticulous design that captures the spirit of Anderson's films. Together they complement one another to offer the definitive word on Anderson's filmography. One volume is not complete without the other.
Buy 'em both!