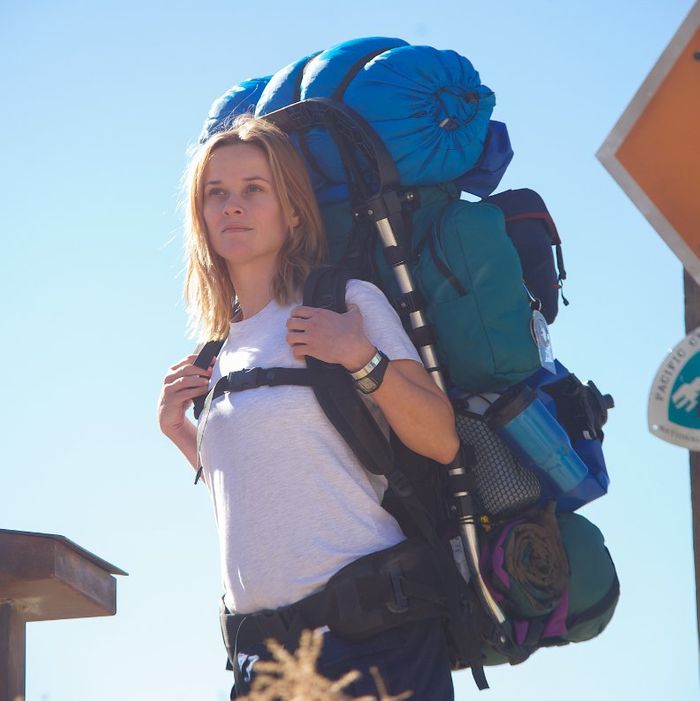 Every week between now and January 15, when the nominations are announced, Vulture will consult its crystal ball to determine the changing fortunes in this year's Oscar race. Check back every Friday for our Oscar Futures column, when we'll let you in on insider gossip, confer with other awards-season pundits, and track industry buzz to figure out who's up, who's down, and who's currently leading the race for a coveted Oscar nomination.
Best Picture

Boyhood
The New York Film Critics tipped over the season's first critics-group domino, and the spread was encouraging for Richard Linklater's coming-of-age tale, which took home Best Picture, Best Director, and Best Supporting Actress. Now, will the Los Angeles critics (voting this weekend) add their influence to consolidate Boyhood's power, or will they pick another film, as befits the season's wide-open feeling?

Unbroken
Inasmuch as Angelina Jolie's World War II epic was anointed the unseen front-runner for most of awards season, its official unveiling last weekend failed to meet those sky-high expectations. But watch this space, as box-office success could put the Oscar-friendly picture back into contention.
Current Predix
Birdman; Boyhood; Foxcatcher; Gone Girl; The Imitation Game; Into the Woods; Selma; The Theory of Everything; Unbroken; Whiplash
Best Director

Morten Tyldum, The Imitation Game
This category is filled with some striking personalities and the somewhat anonymous Tyldum will have to start stepping up so as not to be overshadowed. It helps, of course, that his Imitation Game had a gangbusters debut this past weekend, notching the second-best per-screen average of the year.

Angelina Jolie, Unbroken
Whether or not Unbroken winds its way back into striking distance of an actual Best Picture victory, I think the polished, persuasive Jolie has a strong shot at making the Best Director short list. Certainly, voters are aware of the history they'd be making by nominating both her and Selma's Ava DuVernay in the same year.
Current Predix
Ava DuVernay (Selma); Alejandro González Iñárritu (Birdman); Angelina Jolie (Unbroken); Richard Linklater (Boyhood); Morten Tyldum (The Imitation Game)
Best Actor

Jake Gyllenhaal, Nightcrawler
This category still seems nearly impenetrable for a lot of contenders, but suddenly, Gyllenhaal strikes me as the best positioned of the second-tier wannabes to sneak in. Nightcrawler did awfully well with the Independent Spirit Awards, pulling in multiple nominations that gave it fresh momentum, and I think it's no mistake that an ultrabuff photo of Gyllenhaal from his next movie Southpaw recently made lots of noise after debuting on Deadline: It underlines his incredible drive to transform himself for a role, and puts his starved Nightcrawler body into greater relief.

Jack O'Connell, Unbroken
O'Connell is physically compelling as Unbroken's tortured war hero Louis Zamperini, but the mostly reactive role doesn't afford O'Connell the same dramatic possibilities as his fellow Brits crowding this category, Eddie Redmayne, Benedict Cumberbatch, and David Oyelowo.
Current Predix
Steve Carell (Foxcatcher); Benedict Cumberbatch (The Imitation Game); Michael Keaton (Birdman); David Oyelowo (Selma); Eddie Redmayne (The Theory of Everything)
Best Actress

Reese Witherspoon, Wild.
Certainly Witherspoon's best performance since winning the Oscar for Walk the Line (and arguably the best thing she's done since Election), this sensitive, soul-searching drama would surely earn her an Academy Award were it not for Julianne Moore, the front-runner for Still Alice. Still, there's a little bit of light for Witherspoon: Her movie has earned far better reviews than Moore's more mild vehicle will.

Julianne Moore, Still Alice.
Still, that may not matter, as Moore began her Inevitability Tour '14 this week with a win at the Gothams and a Best Actress prize from the National Board of Review. Who's going to argue that the overdue Moore shouldn't go all the way?
Current Predix
Felicity Jones (The Theory of Everything); Julianne Moore (Still Alice); Rosamund Pike (Gone Girl); Hilary Swank (The Homesman); Reese Witherspoon (Wild)
Best Supporting Actor

Chris Pine, Into the Woods
The Stephen Sondheim musical adaptation has begun screening over the last two weeks, and it's gone over pretty well! Perhaps the movie's biggest surprise is Pine, who employs a silky voice and delicious comic timing as the pompous Prince. One more strong scene would have made him a more powerful contender — his screen time is awfully limited — but I've already talked to plenty of industry folks who were delighted by this performance.

Miyavi, Unbroken
I thought this acting novice was terrific as Unbroken's primary torturer — not to mention a total gem to talk to — but I can't ignore the fact that many of my fellow pundits dropped him nearly out of contention after the movie's first screening. I think they've made a mistake, but we'll see.
Current Predix
Miyavi (Unbroken); Edward Norton (Birdman); J.K. Simmons (Whiplash); Mark Ruffalo (Foxcatcher); Tom Wilkinson (Selma)
Best Supporting Actress

Meryl Streep, Into the Woods.
Streep pretty much owns Into the Woods, and since she's entering a rather sleepy Supporting Actress category, many pundits are asking whether she could win her fourth Oscar. I think Boyhood's Patricia Arquette is still the one to beat, but it's nice to finally give her some competition.

Laura Dern, Wild.
Dern hasn't been nominated for an Oscar in 23 years, but she's earning acclaim for her flashback-driven role as Reese Witherspoon's mom in Wild. It's a small, pivotal part, and one that might be enhanced by her superficially similar gig in this summer's big hit The Fault in Our Stars.
Current Predix
Patricia Arquette (Boyhood); Jessica Chastain (A Most Violent Year); Keira Knightley (The Imitation Game); Emma Stone (Birdman); Meryl Streep (Into the Woods)