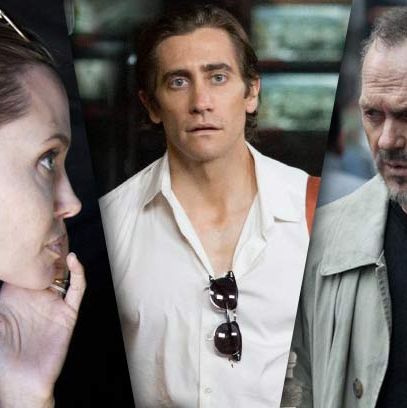 Photo: Vince Valitutti/Universal Pictures, Fox Searchlight, Chuck Zlotnick
Every week between now and January 15, when the nominations are announced, Vulture will consult its crystal ball to determine the changing fortunes in this year's Oscar race. Check back every Friday for our Oscar Futures column, when we'll let you in on insider gossip, confer with other awards-season pundits, and track industry buzz to figure out who's up, who's down, and who's currently leading the race for a coveted Oscar nomination.
Best Picture

Birdman
Boyhood has been taking the lion's share of critics' group prizes, but this week, Birdman scored the most nominations from the SAG awards and Golden Globes, earning some very important field-leading headlines.

American Sniper
Clint Eastwood's perils-of-war movie was supposed to be awards season's last-minute game-changer, but total shutouts at SAG and the Golden Globes will now make Oscar a tough shot.
Current Predix
Birdman; Boyhood; Foxcatcher; Gone Girl; The Imitation Game; Into the Woods; Selma; The Theory of Everything; Unbroken; Whiplash
Best Director

Wes Anderson, The Grand Budapest Hotel
Could this be the year that Wes Anderson gets some real Oscar traction? Budapest pulled down Best Film nominations from both SAG and the Golden Globes, and Anderson himself got a Globe nod for Best Director, suggesting that the movie could earn the major Academy Award nominations that just barely eluded his last effort, Moonrise Kingdom.

Angelina Jolie, Unbroken
This was not a good week for Angelina Jolie, who was dragged into the Sony leak imbroglio and found her film Unbroken utterly snubbed by the Golden Globes, a voting organization typically so partial to her that they even nominated her for The Tourist.
Current Predix
Ava DuVernay (Selma); Alejandro González Iñárritu (Birdman); Richard Linklater (Boyhood); James Marsh (The Theory of Everything); Morten Tyldum (The Imitation Game)
Best Actor

Jake Gyllenhaal, Nightcrawler
Could significant nods from the Indie Spirits, Globes, and SAG confirm my theory from last week that Gyllenhaal is this category's official fifth-slot dark horse? DON'T TOY WITH ME, GUYS. I'm starting to get my hopes up here!

David Oyelowo, Selma
Selma's late surge has added some extra oomph to this awards season, but it may have proved too late-breaking for SAG, since Oyelowo was Best Actor's biggest snub. (Yes, Selma hadn't yet sent out screeners, but Oyelowo had been doing guild Q&As.) Fortunately, the Golden Globes put him back into contention.
Current Predix
Steve Carell (Foxcatcher); Benedict Cumberbatch (The Imitation Game); Michael Keaton (Birdman); David Oyelowo (Selma); Eddie Redmayne (The Theory of Everything)
Best Actress

Jennifer Aniston, Cake.
You've got to hand it to Aniston's team: They sensed the weakness and ongoing mutability of this category and mounted a full-court press for Aniston's performance in the indie Cake, sending the actress every-freakin'-where in a last-minute campaign that hit with more intensity than any contender in this category has yet mounted. The result? Nominations from both SAG and the Globes.

Hilary Swank, The Homesman.
Swank's Western skews very "old Academy voter," but after back-to-back snubs this week, it feels like Aniston has usurped her fifth slot.
Current Predix
Jennifer Aniston (Cake); Felicity Jones (The Theory of Everything); Julianne Moore (Still Alice); Rosamund Pike (Gone Girl); Reese Witherspoon (Wild)
Best Supporting Actor

Robert Duvall, The Judge
Am I a Robert Duvall fan? Of course, I'm not a monster! Still, I am not prepared to live in a world where The Judge earns even a single Oscar nomination, and after Supporting Actor nods for Duvall from both SAG and the Golden Globes, I guess I'd better start battening down the hatches.

Miyavi, Unbroken
As the movie's Academy heat dissipates, so, too, do the chances of this intriguing Japanese actor. Miyavi was one of the few nonwhite contenders this year in an acting category; now, Selma's David Oyelowo is the only potential nominee who can ensure that the Academy doesn't nominate 20 white actors for the first time since 1997.
Current Predix
Ethan Hawke (Boyhood); Edward Norton (Birdman); Mark Ruffalo (Foxcatcher); J.K. Simmons (Whiplash); Tom Wilkinson (Selma)
Best Supporting Actress

Naomi Watts, St. Vincent.
After walking out of St. Vincent's Toronto Film Fest premiere, a fellow pundit started to discount Bill Murray's Oscar chances, and I told him that the movie's likeliest shot at a nomination was in the Best Supporting Actress category, on the back of Naomi Watts. Readers, he shot me a look so withering that I withdrew my notion and assumed I had irrevocably broken my Oscar compass in the wash. But hey, would you look at that: SAG voters snuck Watts in for the nomination list's biggest shocker!

Laura Dern, Wild.
I just don't think Dern has enough screentime to make the Oscar short list, and snubs from SAG and the Globes will make this quest a continued uphill climb.
Current Predix
Patricia Arquette (Boyhood); Jessica Chastain (A Most Violent Year); Keira Knightley (The Imitation Game); Emma Stone (Birdman); Meryl Streep (Into the Woods)