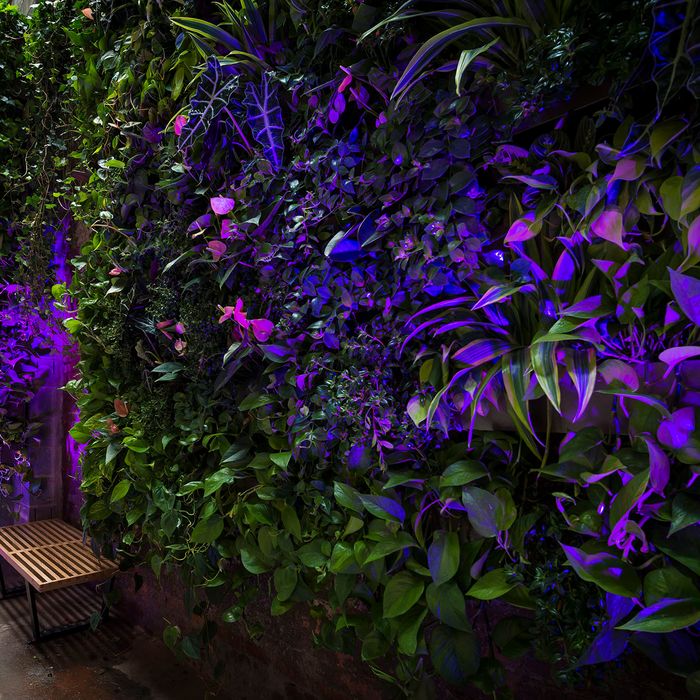 View of Peter Coffin's "Untitled (Music for Plants)" at his exhibition LIVING at Red Bull Studios New York. Credit: Greg Mionske / Red Bull Content Pool.
Photo: Greg Mionske/Greg Mionske / Red Bull Content Pool
For an artist whose practice is predicated on the somewhat subversive, it's no surprise that Peter Coffin would stack a playlist with Miles Davis and Kraftwerk and Tonto's Expanding Headband. Like his selections, Coffins's works evoke many a mood—whether with his outdoor Cloud installations or oversize taxidermy animal sculptures or slow-motion videos. For those times when you don't know where you want to go but want the journey to inspire you, listen up.
Miles Davis, "Little Church"
Toots Thielemans, "Love Theme From 'The Getaway' Yesterday & Today"
Kraftwerk, "Ananas Symphonie (pineapple symphony)"
Tonto's Expanding Headband, "Riversong"
Carlos Santana & John McLaughlin, "Naima"
Grace Jones, "The Fashion Show"
Was (not Was), "Wheel Me Out"