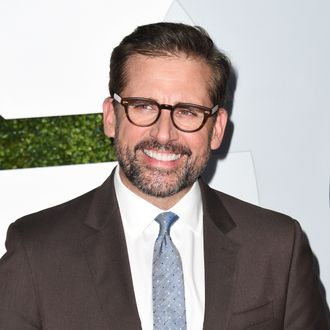 Photo: Robyn Beck/Getty Images
In light of Sony's hack scandal, New Regency is spiking its own North Korea–set project. Deadline reports that Pyongyang, which had Gore Verbinski attached as its director and Steve Carell as its star, was going to begin filming in March. Steve Conrad was working on the script, based on a graphic novel of the same name, in which a French-Canadian animator moves to North Korea, where he's accused of espionage. After Sony received terror threats tied to the release of The Interview earlier this week, Fox reportedly changed its mind about distributing Pyongyang — a move that proved to be crippling.
A frustrated Verbinski told Deadline via email:
Getting the facts straight:
Yesterday, I was told by New Regency and Fox that Fox will no longer be distributing the film. Prior to that, the film was green lit and fully funded by New Regency with Fox distributing. I have been told in no uncertain words that based on the situation at Sony, Fox has now decided to not distribute the film. Without a distributor, New Regency was forced to shut the film down.

 My thoughts:

I find it ironic that fear is eliminating the possibility to tell stories that depict our ability to overcome fear.
Earlier today, Carell voiced some thoughts on Twitter — likely with regard to both Sony's and his now seemingly untouchable projects.