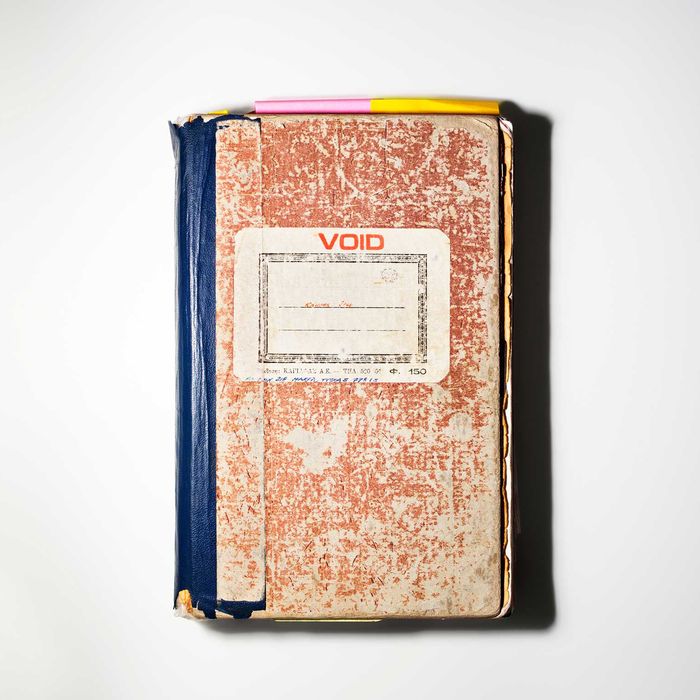 Rainer Judd's journal from 1992-1994. Courtesy of Henry Leutwyler.
Photo: Henry Leutwyler
Secrets, secrets are no fun — unless you are Rainer Judd, that is. The artist (and daughter of Donald) will be spilling hers over the course of two months on the Houston Street wall of rag & bone. The downtown understated fashion label has commissioned Judd as the first to paint their boutique's façade every week with a new creation. Previously the Strokes' Fabrizio Moretti, 5 Pointz' Meres One, and 3-D artist Joe Hill have contributed individual murals to the same wall. "The idea was to see books on the wall, changing pages," said Judd in a statement to SEEN, "For me, journals are a place of dialogue with myself, a testing ground for ideas, a pal, a repository for the stuff of the highway of my heart. This is a small window into a deep archive."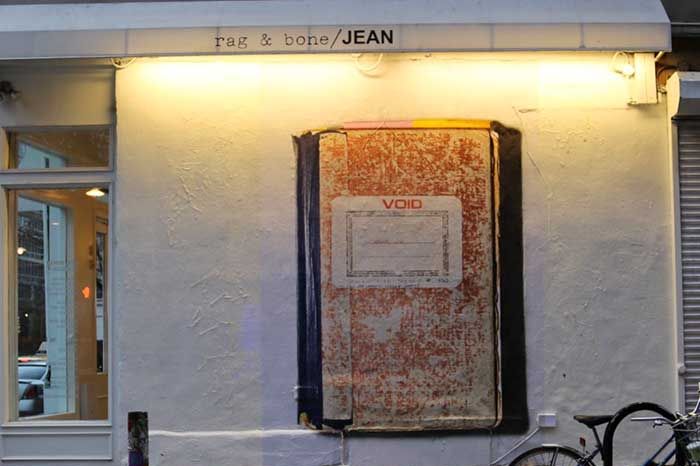 Only a few days in, Judd's initial mural depicts her Book No. II, 2014, a beat-up classic notebook dating from August 1992 that she used until September 1994. "I've been filling journal books since I was 11," she reveals. With seven more to go — and no sharing as to just what they are — one thing is clear: not every diary need be hidden away.