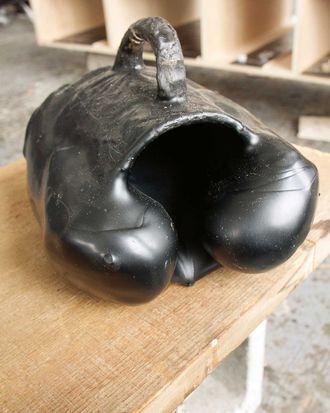 The mug Johnson reuses to drip black soap and black wax onto his works.
Photo: ? Sarah Trigg
When I inquired with Rashid Johnson, an artist who works in photography, video, and sculpture, about participating in this project, he said, "Oh, yeah, I'm all about ritual." Johnson, whose studio is based in the Brooklyn neighborhood of Bushwick, creates altarlike sculptures and installations bearing relics such as vases, album covers, plants, books, and photographs that are homages to black historical figures and spiritual manifestations of African-American culture. These shrines are often saturated with a thick layer of dripped black soap and black wax. Johnson dips the same objects — two coffee mugs and a bat — into the mixed concoction each time he works, using them as tools to distribute the substance. Each item makes a different size of splatter mark. The soap-and-wax mixture on the tools is never removed but instead reheated before each use.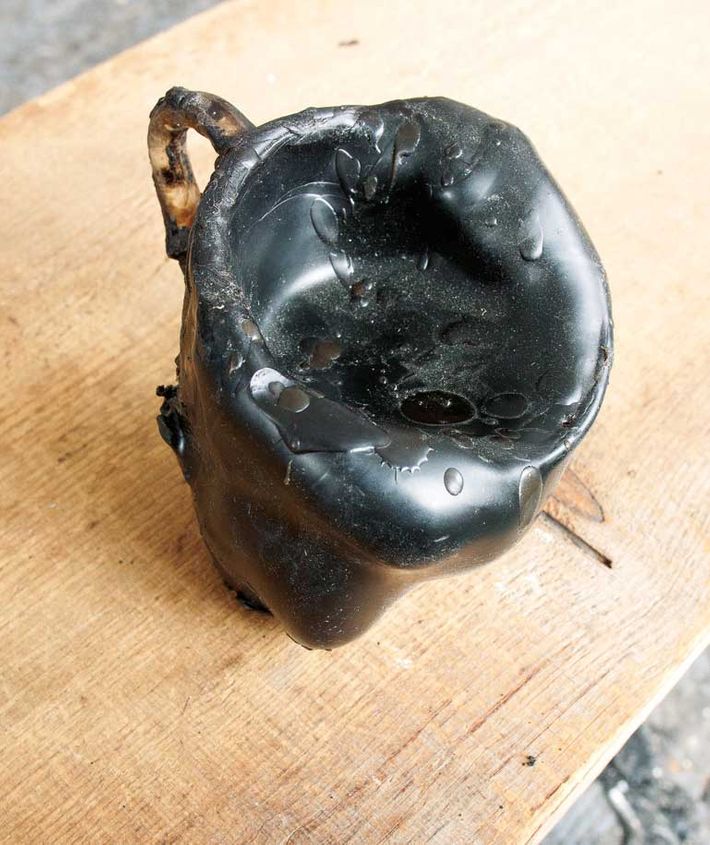 Another act that has become part of the ritual of pouring the heated material is listening to Eric Dolphy's "Improvisations and Tukras," from the album Other Aspects (also the title of one of Johnson's past exhibitions). To get a sense of what Johnson experiences, I played the record while shooting. Despite much effort, Johnson has not found any other music resembling this song's specific trancelike feel and syncopated rhythm — whether in jazz, traditional African music, or the rest of Dolphy's work. It's as if it had arrived from an otherworldly source. "For me," said Johnson, "the sounds in that piece are the sounds of the future."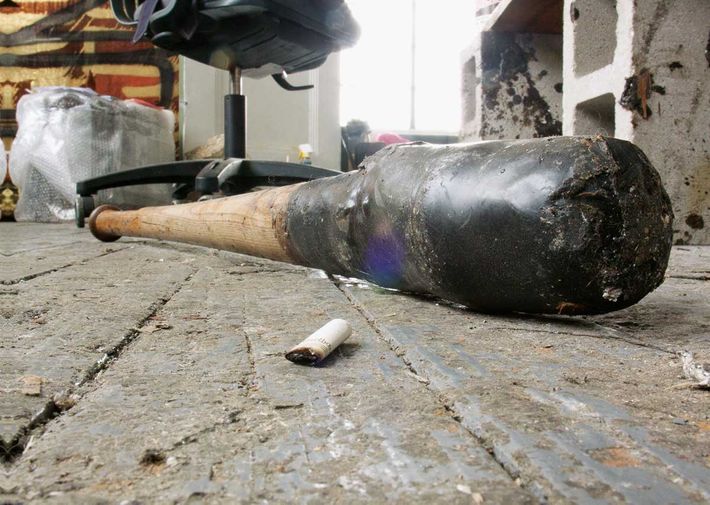 Excerpted with permission from STUDIO LIFE: Rituals, Collections, Tools, and Observations on the Artistic Process by Sarah Trigg (Princeton Architectural Press, 2013). © Sarah Trigg. All rights reserved. In 2009, Trigg, a visual artist, embarked on an investigation within the United States, interviewing more than 200 artists in their studios. She met with a wide range of practitioners — from painters to performance artists — of various locations, backgrounds, and career stages to create a behind-the-scenes survey of artmaking today. Instead of focusing on artwork for the book, Trigg asked her subjects to share examples from their practice that they considered to fall in the categories: mascots, collected objects, rituals, makeshift tools, residue, and habitats.