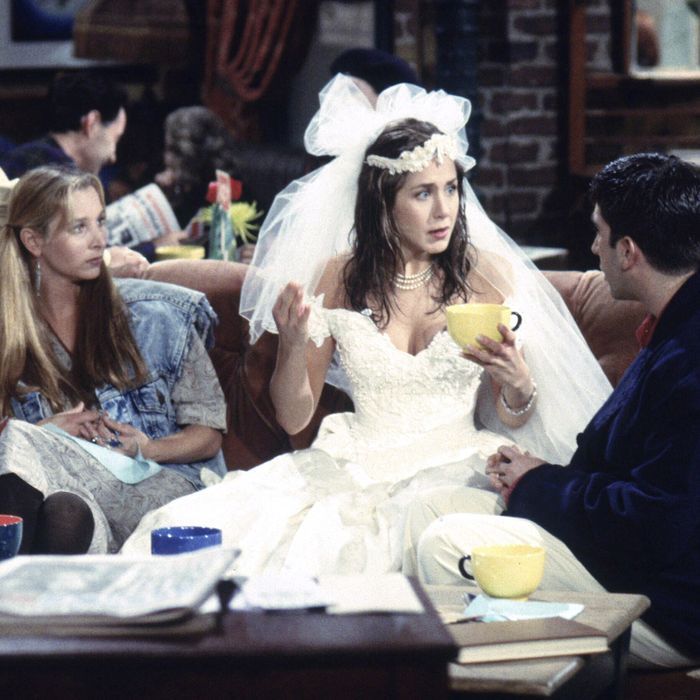 Behold the pilot script for Friends, where Rachel was "Rachel Robbins," Phoebe was more into busking, Monica was a little more cynical, Joey was kind of mean, and the show was called Friends Like Us. But beyond the superficial differences, you really do get a glimpse of the show Friends would eventually become, particularly in the more gentle moments between Ross and Rachel. Man, those two.
Don't have time to read the entire thing? Just look at these character descriptions: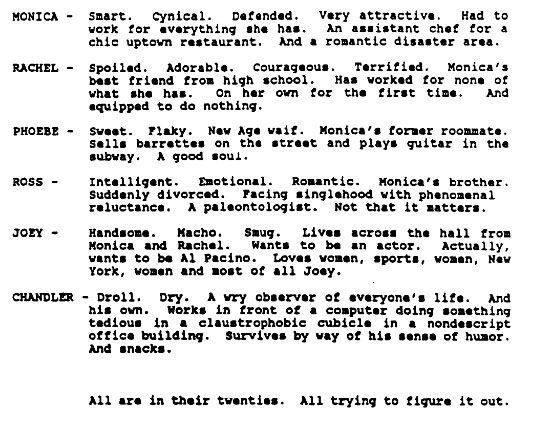 See the rest of our Friends Countdown (and get something really special every day) right here.