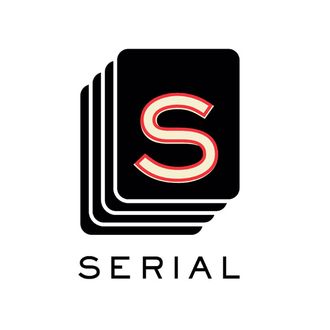 "Serial" is the podcast of the year, an absorbing, deep dive into a closed case, told in roughly 40-minute weekly installments. Hae Min Lee, a Korean-American teenager in Baltimore, Maryland, was strangled to death in January 1999. Based almost exclusively on the testimony of a fellow high-school student named Jay, her ex-boyfriend Adnan Syed was sentenced to life in prison for the crime. Relitigating the case before the people's court of public radio is host Sarah Koenig. Today, we discuss Episode 10.

"The Best Defense Is a Good Defense" focuses on the criminal justice system, walking listeners through the two court cases — the first of which ended in a mistrial — that led to Adnan's conviction. It largely concerns itself with Adnan's attorney, Christina Gutierrez. On a meta level, though, considering our ongoing nationwide outrage over the criminal justice system, this episode feels eerily resonant. So many people lie in this episode, or claim others are lying, or are accused of lying themselves. What is the difference, ultimately, between a lie and a story? When everything depends on the outcome, does the person who can tell the best story win? Whom in our deeply flawed criminal justice system can we trust?
1. Did Prejudice Play a Role?

Was anti-Muslim sentiment behind Adnan's conviction, "advertently or inadvertently"? Adnan's family believes it was. His mother, interviewed at the top of the episode, insists that anti-immigrant and anti-Muslim feeling worked against her son. Koenig is skeptical, at least until she starts listening to the tapes and discovers plenty of casual prejudice against Muslims and "Arabic cultures," which are assumed to be one and the same.
Adnan's bail hearing was recorded, which means we can listen to a prosecutor promising the judge that "if you issue him bail, you are issuing him a passport, under these circumstances, to flee the country." The upstanding immigrant community that has turned out in droves to support Adnan will have no compunction about secreting him to Pakistan, she claims, where Adnan has an uncle who can "make people disappear." At that point, the U.S. government will be helpless to extradite him.
The prosecutor contends that young Muslim men jilted by their lovers abound in America, and that these murderers are notorious for escaping justice overseas. Later, she has to send a letter of correction to the judge admitting that she spoke based on incorrect information, though Koenig points out that there is a factual error even in her apology.
The prosecutor isn't the only one carried away by visions of honor killings. Koenig hears the same from at least two jurors. "Some cultures treat women as second-class citizens. He wanted control, and she wouldn't give it to him," says one juror. Another says, "in their culture, Arabic culture, men rule, not women. I remember hearing that." Key heartbreaking quote: "Who would let their daughter date someone named Adnan Musud Syed?"
Adnan, it seems clear, didn't only need a capable lawyer; he needed a good PR person. Unfortunately, he didn't get either.
2. Why There Was a Mistrial
The mistrial has been alluded to several times in previous episodes, but here we find out the details. Although Adnan retains affection for his lawyer, Christina Gutierrez, who was once a force to be reckoned with in the Baltimore area, he acknowledges that "she never really mentioned what her plan would be. I never really knew what it would be." As Koenig plays more and more tape from both trials, this becomes painfully apparent. Inasmuch as she had a strategy at all, it boiled down to four words: "Someone else did it."
In the first case, Gutierrez might have been able to use reasonable doubt to Adnan's advantage. Gutierrez's law clerks polled the jury afterwards and discovered that, even after hearing the bulk of the state's case, the jurors had not been persuaded of Adnan's guilt. Unfortunately, the jury never got to deliberate. Gutierrez requested and received a mistrial after she got in a heated fight with the judge and with opposing counsel in a bench conference. Koenig says, without exaggeration, that if Gutierrez had not lost her temper at that moment, Adnan's entire life could have been different.
3. Why the Second Trial Was Even Worse
It is astonishing in Koenig's recordings how inarticulate and borderline incompetent professionals can sound in real life. Accustomed as many of us are to listening to lawyers on The Wire and The Good Wife, in actuality, even people with solid reputations come off more like Lionel Hutz, asking a judge for a "bad court thingy." Adnan's family spent $50,000, gathered in part from friends and family, to secure the representation of Christina Gutierrez because she was supposed to be the best. In the courtroom, she sounds like she's winging it.
Gutierrez approached the second trial with confidence. She considered Jay a liar and felt sure she could convince another judge and jury of that, especially after she discovered, in the course of the proceedings, that Jay's lawyer had been secured for him, pro bono, by the prosecutor. That is much like getting paid by the state for your testimony. The judge is also disturbed by the revelation — as Koenig puts it, "prosecutors do not find attorneys for people they are prosecuting. It is not a thing" — and yet the judge ultimately overrules Gutierrez's objection.
Gutierrez's cross-examination of Jay is agonizing to listen to. The louder she gets, the less sense she makes. Even Koenig, replaying the audio and poring over the transcript, can't quite figure out what is happening. As an attorney puts it in the Reddit thread, "when SK made the same point that Gutierrez was making it was like BAM – but when Gutierrez was making it I found it difficult to follow."
A juror from the second trial concurs, remembering a lot of "talking but saying nothing … She talked and talked and didn't prove anything."
A defense attorney doesn't need to prove anything, of course. That's the prosecutor's job. Gutierrez didn't need to put forward a plausible alternative theory of the case or a watertight alibi, though, as Koenig reminds us, Gutierrez could have followed up with Asia McClain and never did.
Her job was to seem credible, to poke holes in the state's case, and to act in the best interests of her client. She failed on all three counts. She provided almost no witnesses, except those who testified on behalf of Adnan's character. She never discussed the possibility of a plea deal. Even Adnan's parents noticed that she seemed agitated and was chain-smoking; at one point she asked them for $10,000 in cash to be brought to the courthouse, ostensibly to pay a particular expert, though that expert was never put on the stand.
This is perhaps the most shocking revelation of the entire episode. Where did that money go? We never discover.
Only a year after Adnan's trial ended, Gutierrez career did: Other clients complained to the state and the Attorney Grievance Commission of Maryland ended up compensating disgruntled parties to the tune of over $200,000. But the evidence of Adnan's case seems to indicate that, while representing him, she was already in decline, health- and career-wise. She died of a heart attack in 2004 after suffering from complications from diabetes and MS.
There is, at least, the glimmer of a silver lining. As Koenig says near episode's end, "There have been a lot of news stories this week that Adnan has gotten an appeal. That's not quite true. He had an initial appeal, which was denied. And he had a hearing for post-conviction relief, also denied. But he appealed that denial to a higher court, the Maryland Court of Special Appeals, and recently that court ordered the state to respond to one aspect of Adnan's petition by January 14. So, it is still alive by a thread. Adnan's petition is based on a claim of ineffective assistance of counsel, meaning Christina Guiterrez screwed up." Basically, Adnan claims that he asked his attorney to twice seek a plea deal, and she never did. Apparently "Brown [Adnan's new lawyer] established the appeal based on evidence Koenig has mentioned in 'Serial.'"
Next week on Serial: Is Adnan a psychopath after all? And other rumors, addressed.