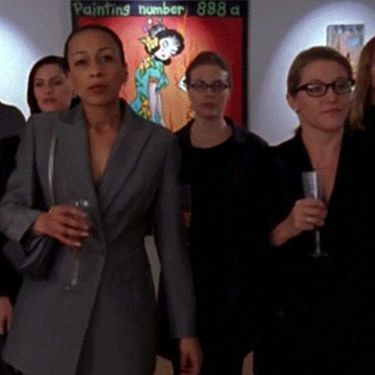 Ever since Sex and the City first aired in 1998, it has served as the ultimate guide for the young and hopeful — those with their studio apartments, their burgeoning collection of Manolos and Louboutins, and their never-ending quest to find true love in a city of 14 million. From cupcakes to Cosmos to the rising rents in Manhattan, the series indelibly shaped our image of New York City — as well as our idea of the smart, funny, sexually active women who lived in it.
And as crude as its rendering of sex, gender, and marriage could be, the show did have the uncanny ability to make great caricatures from some of the most elemental worlds of New York City. From the clubby publishing elite to the catty fashion publicists to the gentrifying forces of Brooklyn, it poked fun at a way of life that can only happen here. One of those worlds, of course, was the art scene — where Charlotte worked. And in the same way some women could suddenly imagine themselves as a sex columnist, others suddenly saw themselves working in Spartan Gagosian-like spaces, looking at conceptual art with a hot man in a camel coat. But what did we actually learn from this brief tour of the art world? Below, an eight-point recap.
1. Performance Art Is Good for Your Sex Life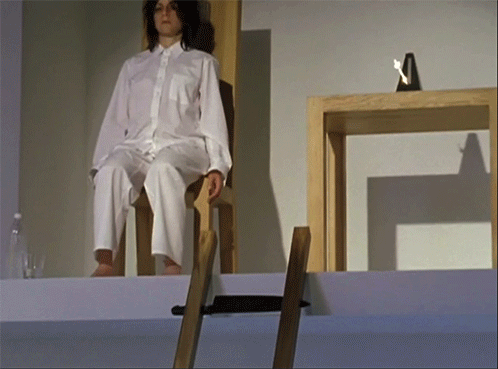 Charlotte and Carrie visit a gallery to see an artist living there without talking or eating for 16 days. The female artist hopes that she can change her energy, change the energy of the room, and ultimately change the energy of the world. That day, Carrie meets a renowned Russian artist and ends up making out with him in an alley at 3 a.m. Bonus: He's played by Mikhail Baryshnikov, who is super-sexy in or out of a leotard. Lesson: Conceptualism can and will get you laid.
2. But Artists Aren't Very Thoughtful Boyfriends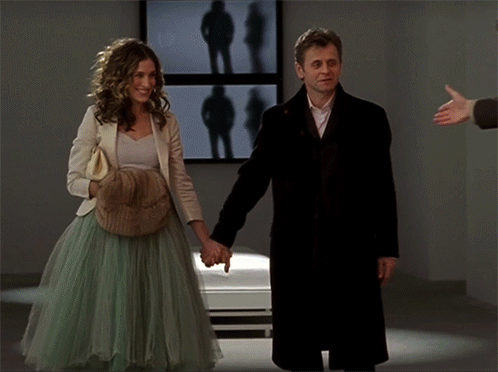 When dating artists, you find one thing out very quickly — art is more important than everything else, including soft and weak love. Carrie dates and moves to Paris with Aleksandr Petrovsky. His first wife left him because "when art exists, nothing else does." Hoping he's had a change or heart (or change of art?), Carrie finds out he hasn't changed at all. So unless you're a "large-scale light installation," expect to be second fiddle and left in a nonsmoking museum in Paris.
3. Folk Art Is Code for "Sexy Weirdos"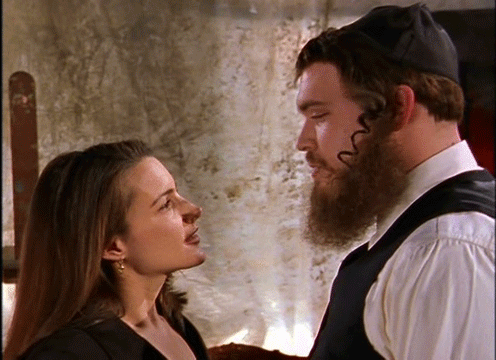 When looking for a new and exciting experience in the art world, don't look to new media, the avant-garde, or neo-Dada. Look for Hasidic folk art in Brooklyn. It's there, it's sexy, and it smells like wool and beards and musk. After you purchase a painting, make a real day of it and fall into bed with Shmuel, the artist, like Charlotte did and spend the night talking about art, love, and the Torah.
4. Gays Are Super Consumers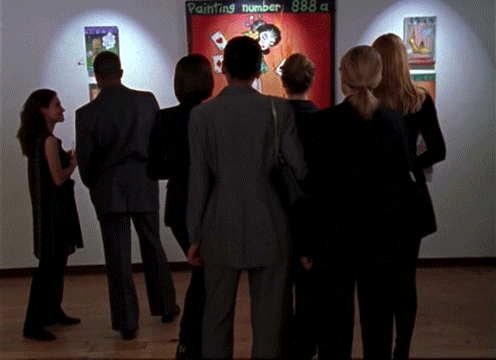 According to SATC, the only people with enough disposable income to buy art are Power Lesbians. They can coordinate their Calvin Klein pantsuits and Chanel eyewear. They will buy every piece of art in a gallery. They can timeshare their art with former lovers. If you want to make bank in the art world, cater to the Power Lesbian. Subtext: Women have great taste and should run the world.
5. The Guggenheim Is Occasionally Closed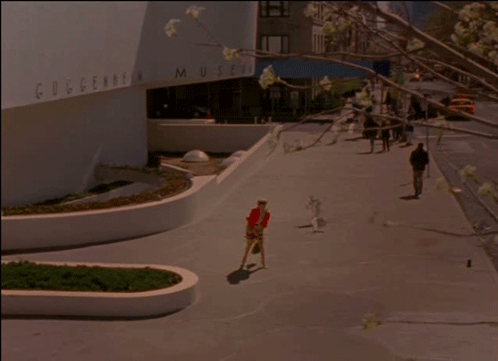 Art can be life. Carrie builds her entire day around going to the Guggenheim. It is closed. Her skirt flies up in front of strangers. We've all made this mistake, so treat this as a PSA: Most museums are closed on Mondays. Art can be a real bitch.
6. It's Never Quite What You Expect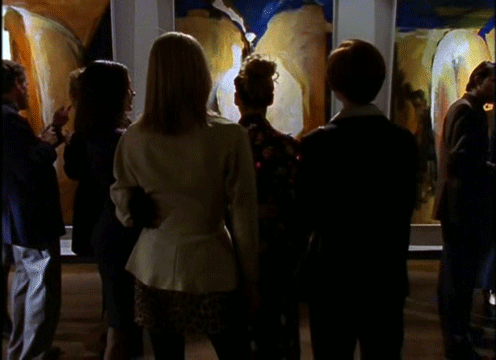 Charlotte has the opportunity to score a showing by a reclusive painter but fears she might have to trade sex for art. This is a fear most women have in most industries, not just in the arts. But in the art world, things are definitely more (pardon the pun) colorful. If you think a famous painter wants to exchange sex for favors, what he really wants is to paint your vagina in large scale.
7. In the Art World, Gender Is an Illusion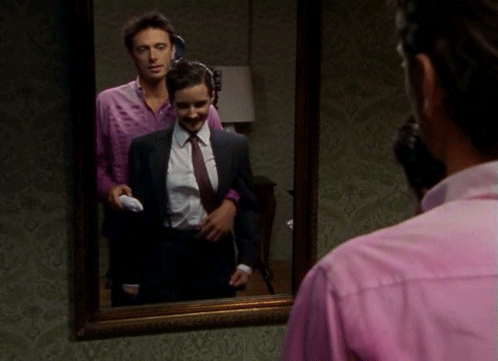 When floating around among artists, gallerists, and hangers-on, we can be whoever we want to be and sometimes all it takes is some stick-on sideburns. Charlotte features a photographer who transforms women into drag kings, tries on a mustache, and grabs the bull by the sock-down-the-pants. And since gender is an illusion, women dressed as men make the first move.
8. And Art Can Really Transform Your Dating Life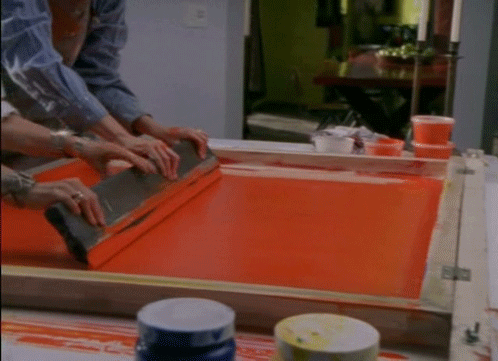 The emotional response to art is what makes the pursuit of art worthwhile. Samantha meets a dynamic and sensual artist and begins to date her. Samantha has never dated a woman before, but that's not what's shocking: It's that she begins to feel real intimacy and real feelings. Let the power of art and the people you meet challenge you and help you grow.