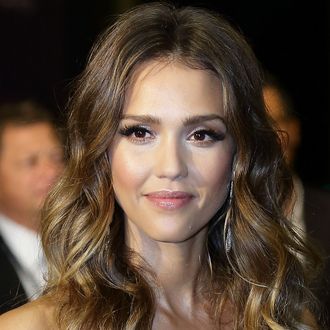 Photo: Suhaimi Abdullah/Getty Images
The Sony hack continues to unearth the entertainment industry's unmentionables — now in the form of secret aliases. While poring over the latest batch of documents leaked by the unidentified cybercriminal group Guardians of Peace, Fusion stumbled upon a folder that contained "publicity bibles" for recently released Sony films. The files within the folder detailed cast and crew contact directories, which included the fake names some of the studio's movie stars use(d) to do normal-people things.
Here are some of the aliases Fusion shared:
Tom Hanks: "Harry Lauder" and "Johnny Madrid"
Sarah Michelle Gellar: "Neely O'Hara"
Tobey Maguire: "Neil Deep"
Natalie Portman: "Lauren Brown"
Clive Owen: "Robert Fenton"
Rob Schneider: "Nazzo Good"
Taye Diggs: "Scott Diggs"
Jude Law: "Mr. Perry"
Daniel Craig: "Olwen Williams"
Jessica Alba: "Cash Money"
Ice Cube: "Darius Stone" and "O'Shea Jackson"
Debra Messing: "Ava Harper"
As the outlet pointed out, now is prime time to change your alter egos and contact information, guys.