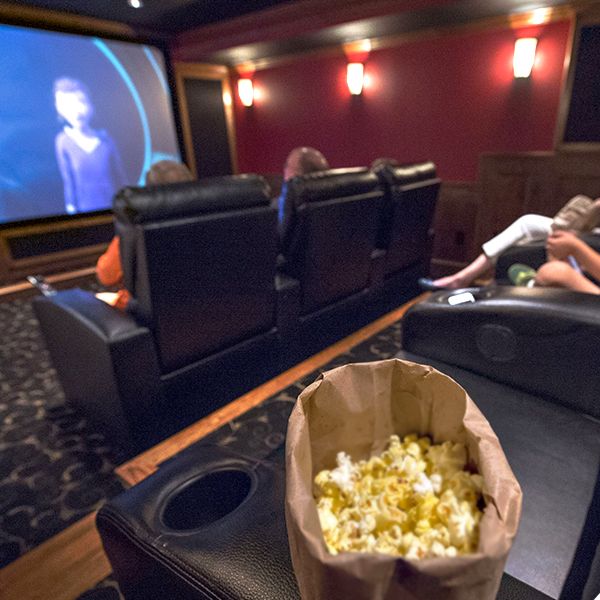 With this week's Sound and Visions series, Vulture explores the future of movies and the movie industry. We hope you'll plug us directly into your cerebral cortex.
What's the point of leaving your home and shelling out a dozen or so bucks to see the latest movie in a theater? Odds are you have a couple dozen in your Netflix queue, and dozens more free and premium options available on demand. The major studios are fighting it, but more and more films are becoming available on VOD the same day they hit theaters or, in the case of Crouching Tiger, Hidden Dragon: The Green Legend, premiering on Netflix at the same time they bow on IMAX screens. The traditional theater experience is inevitably going to be a thing of the past, so you might as well start building your home theater now. Here's all the audio-visual equipment, plus a few accessories, you'll need for the ultimate setup — and a few budget alternatives — so you'll never have to deal with sold-out showings, sitting next to strangers, or buying a $7.50 soda ever again.
Visuals
The first step is to choose between a projector or a television. For projectors, you'll have to worry about how your room is lit, because too much brightness will wash out the picture; but even with a bit of ambient light, the $2,899 Epson PowerLite Home Cinema 5030UBe can give you a vibrant, clear, 3-D or 2-D picture somewhere in the neighborhood of 120 inches diagonally. You'll need to have the space to place or mount it, and you'll need a screen. The Stewart Filmscreen FireHawk G4 will make sure you don't waste any of the projector's quality and runs $3,900.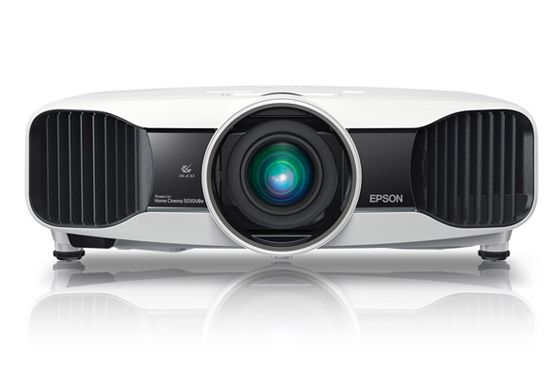 For TVs, the 78-inch Samsung 4K UHD HU9000 Series Curved Smart TV is as good as it gets right now, with a MSRP of $7999.99. The "4K" means it's ultrahigh-definition, four times as many pixels as a 1080p HD TV. The immediate downside here is that there aren't many movies or shows available in that resolution just yet. Netflix and Amazon are offering content in 4K, and Blu-ray discs of that quality are coming in 2015, but for now, most things are upscaled — converted from 1080p to compensate for the added amount of available pixels — and the quality isn't there. Basically, you'll be buying for the future as opposed to much immediate returns. The curved screen, meanwhile, means that the visuals feel more panoramic, lusher, and deeper. This TV also allows you to install apps like Netflix, HBO Go, Amazon, Hulu, and many more, so you don't need a separate streaming device.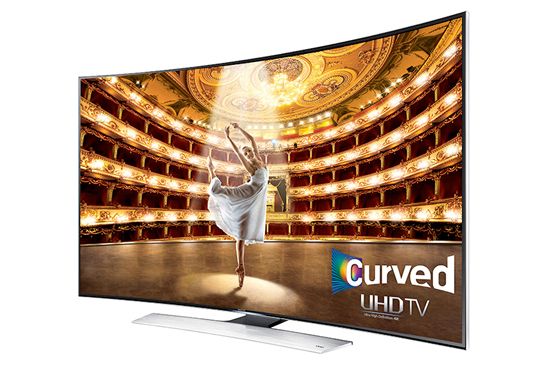 Samsung's $199.99 Smart 3-D Blu-ray player is also a great option. For projector users, it also offers the app features, and it can handle 4K upscaling, though that doesn't mean it'll work with the forthcoming Blu-ray discs. 

For budget options, there's the PowerLite Home Cinema 500 projector, and you can coat a wall in paint that's specifically designed for these devices. Eight ounces of the BEHR Silver Screen paint will run you $3 — 1/1300th of the price of the Stewart screen. If you're bypassing Blu-ray, you'll also want to pick up a $35 Google Chromecast, which can plug into the HDMI port and stream content from laptops, tablets, and phones. For TVs, Vizio's P-Series units run as low as $899.99 and offer 4K resolution and apps like Netflix.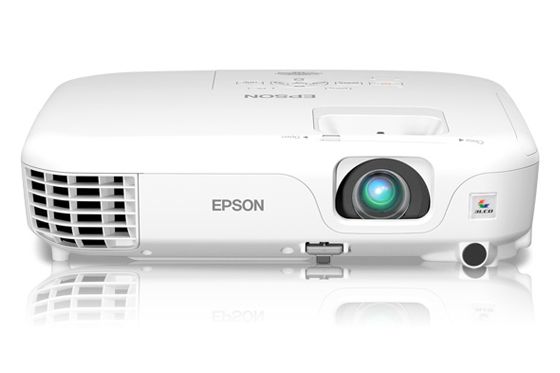 Audio
What's the point of having a giant screen and great picture if you're not matching it with the best sound? If you want to get really nuts, you can go for an 11.2 surround-sound system, which is 11 speakers total with two subwoofers. A 7.2 system is still way above average (seven speakers, one subwoofer), but whatever you choose, start with an Onkyo receiver, which is what you'll run all your audio through — projector, cable box, Blu-ray, streaming device, record player, etc. (the 11.2 model runs $2,399, while the 7.2 is $1,199). These ones are designed to match up audio perfectly with 4K visuals — according to the company, they're ready to handle whatever streaming and Blu-ray content is coming — and are optimized to handle the high-resolution music, which you might find on Neil Young's new Pono player.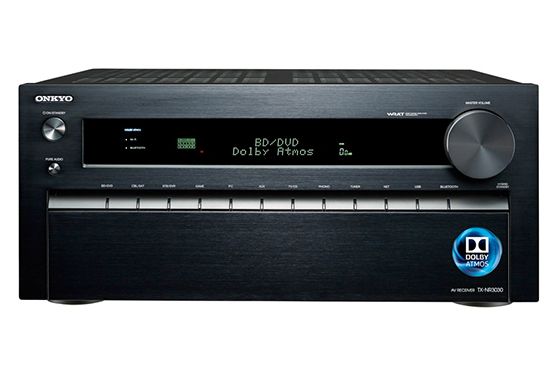 For speakers, you can put them in your walls and ceilings by mixing and matching ones from Definitive Technology to your liking, or you can opt for their standing and on-shelf options if you're not into doing carpentry. For big sound in smaller areas, you can go simpler and buy the 5.1 system from Sonos, which includes a two-speakers-in-one sound bar that sits under your TV, a subwoofer, and a pair of smaller speakers to put somewhere behind where you'll be sitting.
On the cheaper end, Vizio and Samsung offer 2.0 and 2.1 models that will greatly enhance the tinny sound found in most TVs, with some offering the option to play back audio via Wi-Fi or Bluetooth.
Accessories
If your current seating arrangement isn't doing the trick, Palliser has many options. Accessories include cupholders, detachable tray tables, arm storage, power reclining, and even a "bass shaker," which takes the sound experience to the next level and makes you feel explosions and T. rex footsteps in your rump. If that latter feature sounds appealing, you can also look into the multi-component D-Box systems, which have all sorts of motion systems that work with a number of chairs and couches, tilting you side to side or pushing you up and down to match the onscreen action.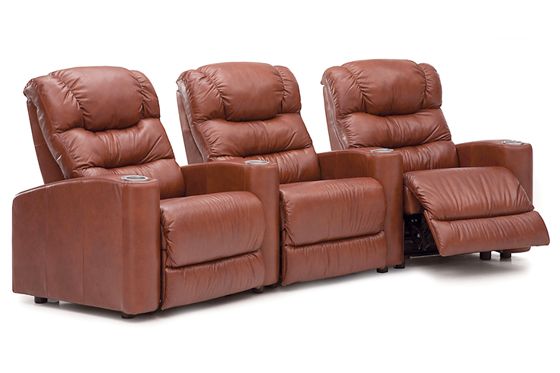 If you want to keep it simple and get a great approximation of the regular theater experience, get a popcorn machine and a Sodastream. You'll have to figure out how to make your own movie-style butter, but at least there won't be some teenager asking you to upgrade to a large for just 25 cents more.