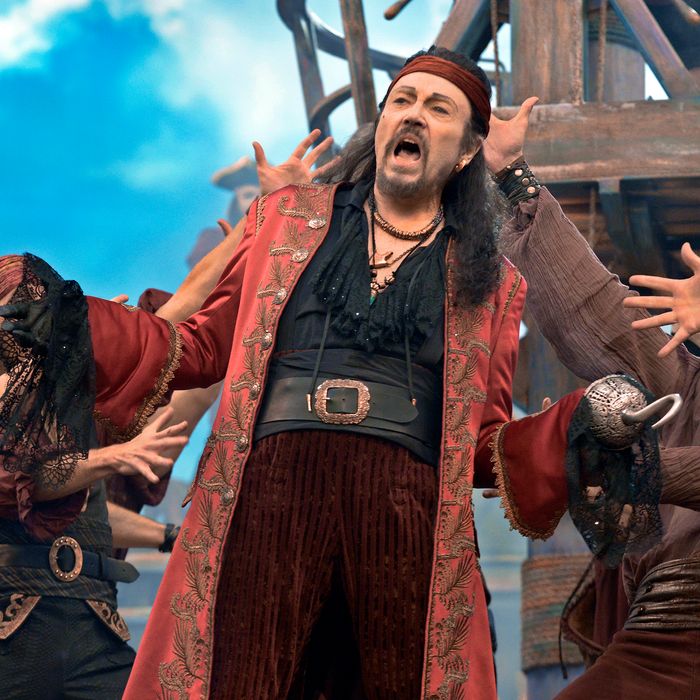 Encore! Encore!
Photo: NBC
Allison Williams flew and crowed and smiled her way through Peter Pan Live! last night so convincingly that even the hate-iest of watchers had to admit that she somehow pulled it off. But the production's secret weapon was Christopher Walken — who basically played himself in a big hat. But boy, did he have some moves. At 71, he tapped and waltzed and even did the tango with Smee. Here were his best moves.
While in tap shoes!
While gracefully leaning across his servant pirates!
While doing the tango!
While leading a conga line!
While attempting to play a tambourine with a hook!
While giving high-fives with a hook!
While swaying back and forth!
While performing some of his signature Walken moves!
Never forget.