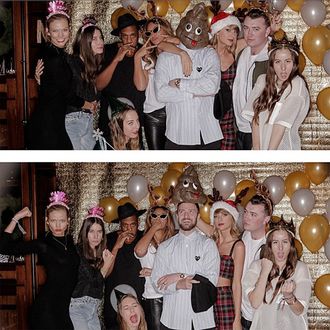 At Taylor's 25th birthday party.
Photo: Taylor Swift/Instagram
It was quite the busy weekend for Taylor Swift. Among a slew of other things, she turned 25 years old, had (what appeared to be) the most incredible birthday party, and then, last night, danced with her new BFF Beyoncé at a Justin Timberlake concert. Look! They like each other! And now we know exactly what the best gift Taylor received for her birthday was.