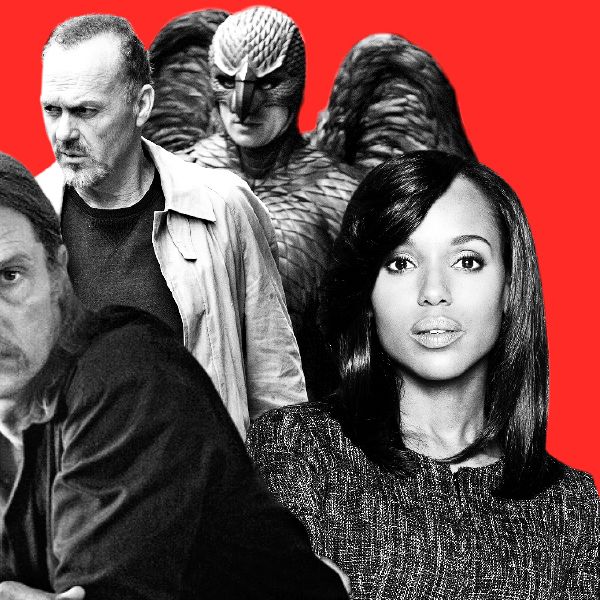 Over the past month, we polled 116 culture creators, mavens, and movers and shakers about the year in movies, TV, books, music, memes, and more. The wide-ranging results showed that the respondents were just as bedazzled by their cohorts' output as we were—and, sometimes, just as rankled, too.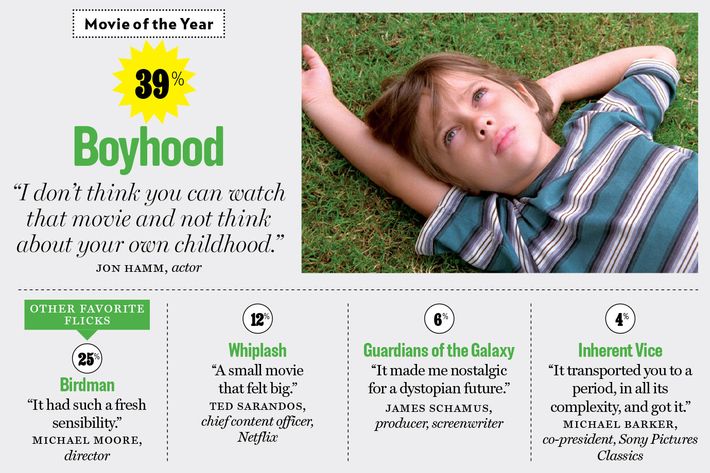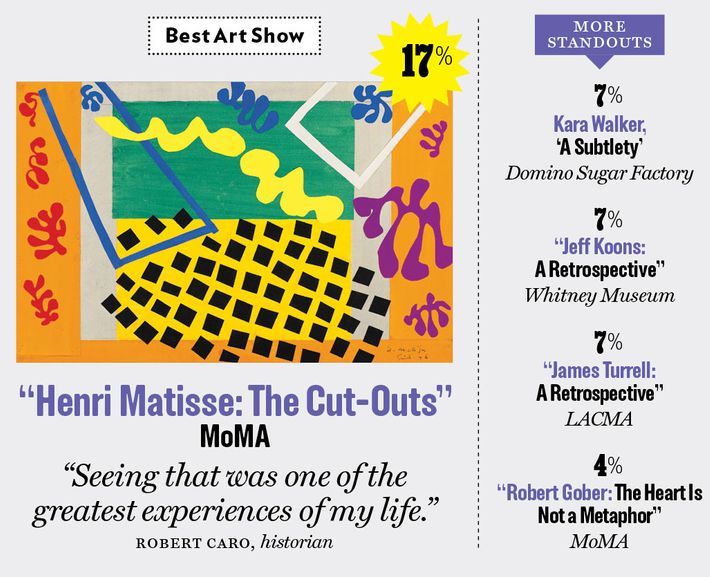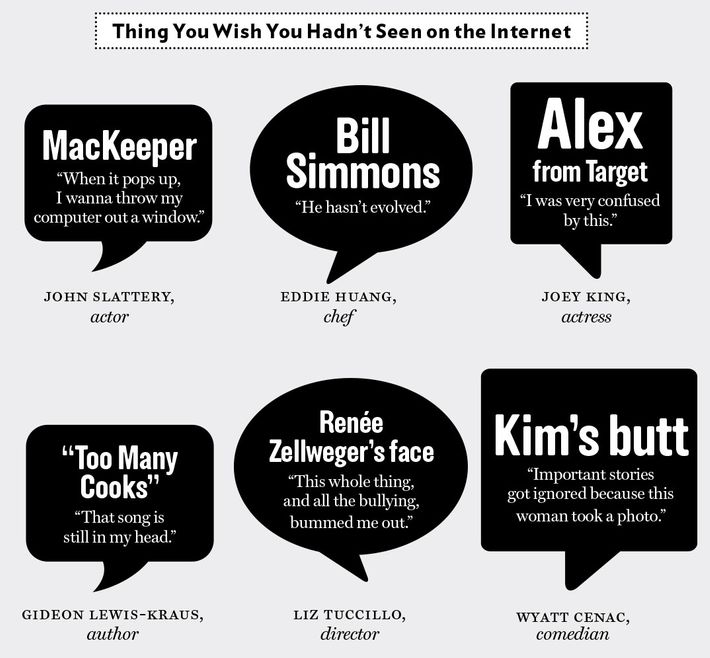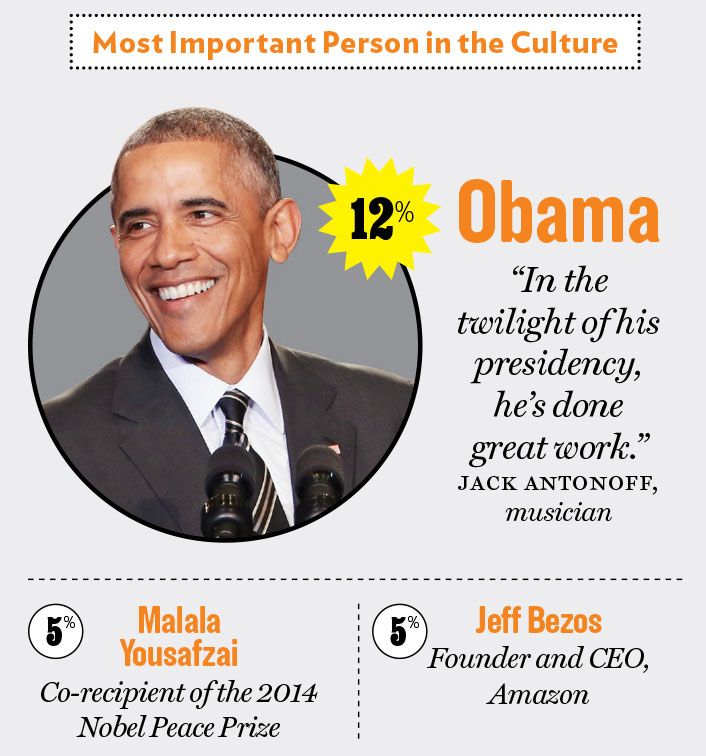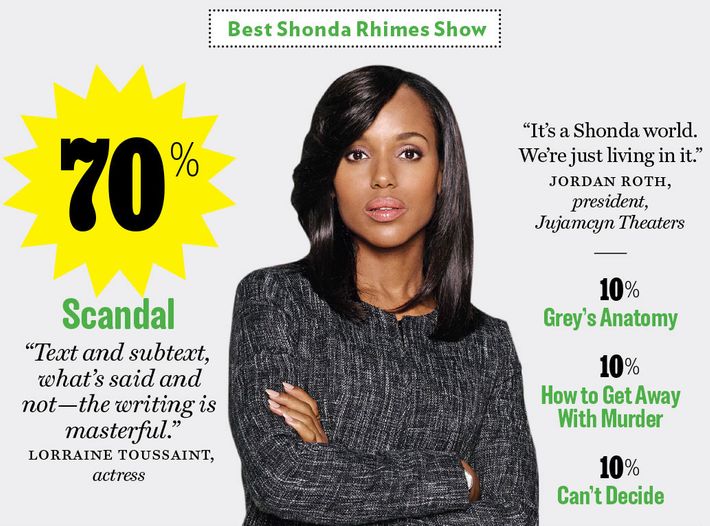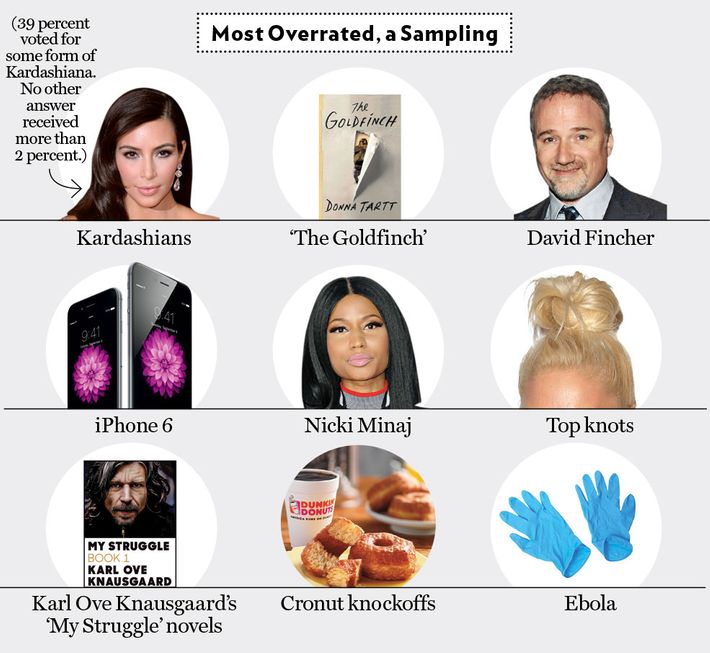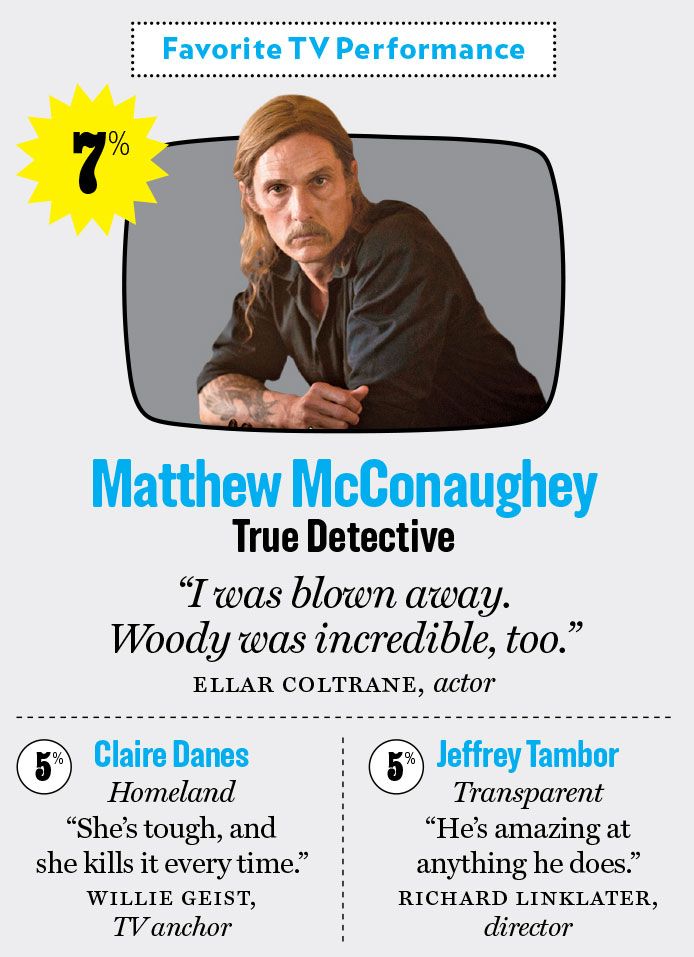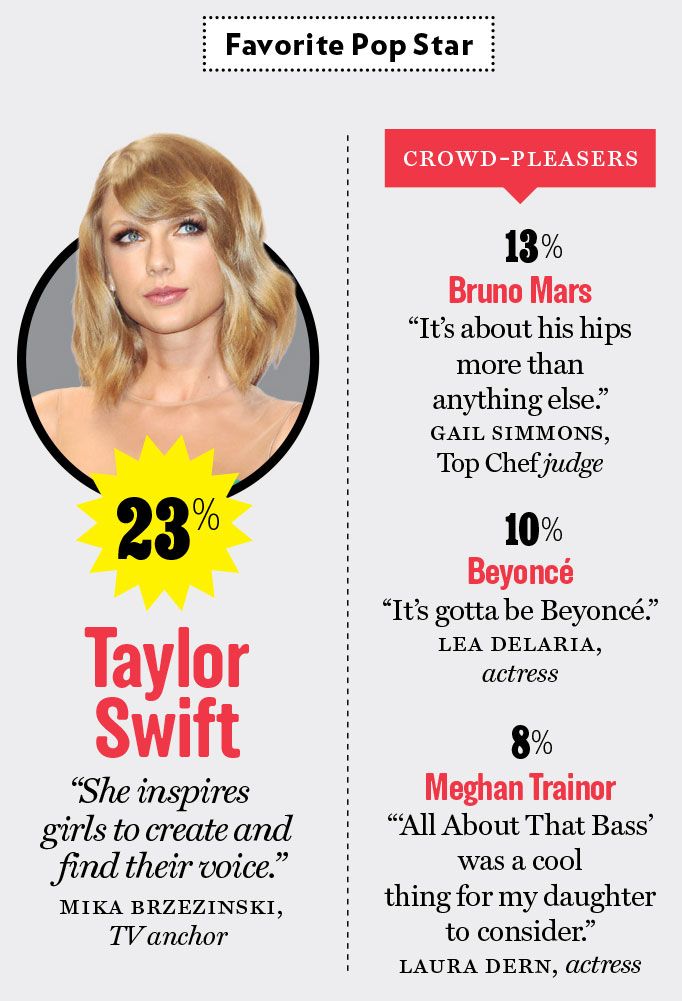 Respondents: Christopher Abbott, Jack Antonoff, Patricia Arquette, Michael Barker, Robert Battle, Leslie Bibb, Michael Bierut, Lisa Birnbach, André Bishop, Kate Bosworth, Katrina Bowden, Lorraine Boyle, Rachel Brosnahan, Amy Brownstein, Mika Brzezinski, Gemma Burgess, Jenna Busch, Robert Caro, Wyatt Cenac, Michael Chernus, Olivia Cheng, Anna Chlumsky, Ellar Coltrane, Ruth Connell, Brady Corbet, Katie Couric, Sloane Crosley, Tyne Daly, Adam David Thompson, Lea DeLaria, Jacopo Della Quercia, Laura Dern, Anna Deavere Smith, Eamon Dolan, Jane Dystel, Scott Eastwood, Mona Fastvold, Chaz Ebert, Louise Erdrich, Julia Fierro, Rupert Friend, Cary Fukunaga, Willie Geist, Betty Gilpin, Jon Glaser, Andy Grammer, Lev Grossman, Chin Han, Jon Hamm, Barry Harbaugh, Charlaine Harris, Lilly Hartley, Ethan Hawke, Eddie Huang, Laird Hunt, Alejandro González Iñárritu, Wyclef Jean, Craig Johnson, Erica Jong, Gabriel Kahane, Joey King, Hoda Kotb, David Kuhn, Lisa Kron, Edan Lepucki, Samm Levine, Gideon Lewis-Kraus, Sophia Lin, Richard Linklater, Blake Lively, Rene Lopez, Andie MacDowell, Patrick Macmanus, Shirley Manson, Debra Martin Chase, Colum McCann, Jay McInerney, Andrew McMahon, Ingrid Michaelson, Bennett Miller, Michael Moore, Peter Mountford, Oren Moverman, Liam Neeson, Bruna Papandrea, Chris Parris-Lamb, Douglas Petrie, Marky Ramone, LeAnn Rimes, Jordan Roth, Salman Rushdie, Thomas Sadoski, Ira Sachs, Ted Sarandos, James Schamus, Amy Schumer, Nico Sereba, Shern Sharma, Yara Shahidi, Gary Shteyngart, Gail Simmons, John Slattery, Lorin Stein, Darcey Steinke, Cheryl Strayed, Jonathan Tropper, Lorraine Toussaint, Liz Tuccillo, Lars Ulrich, Vanessa Vanderstraaten, Butch Walker, Daria Wallach, Jennifer Westfeldt, Jill Whelan, Finn Wittrock, Anatol Yusef. 
*This article appears in the December 15, 2014 issue of New York Magazine.