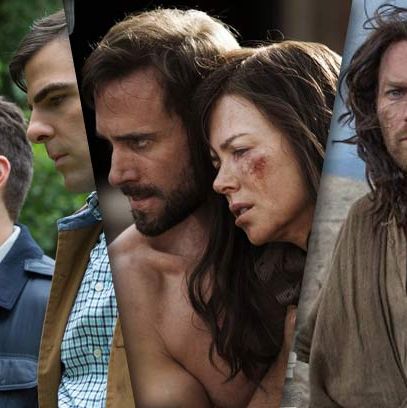 Photo: Gotham Group, Ross McDonnell/Parker Pictures, Gilles Bruno Mingasson
The Sundance Film Festival often launches good movies into the Oscar conversation, but this year, those launches have traveled further than most: 2014 Sundance opener Whiplash was just nominated for Best Picture and will almost certainly produce a Best Supporting Actor trophy for J.K. Simmons, while awards-season front-runner Boyhood could become the first Sundance movie ever to win Best Picture. With those success stories in mind (and plenty of new distributors in the hunt), this year's Sundance movies will attract more scrutiny than ever before, but even beyond the movies that could contend for mainstream gold, there are bound to be several offbeat titles that will become some of 2015's most-talked-about movies. Here are just 20 of this year's Sundance movies that have already gotten people buzzing. With your Vulture correspondents on the ground in Park City, expect to learn much more about them (and other surprise hits) very soon.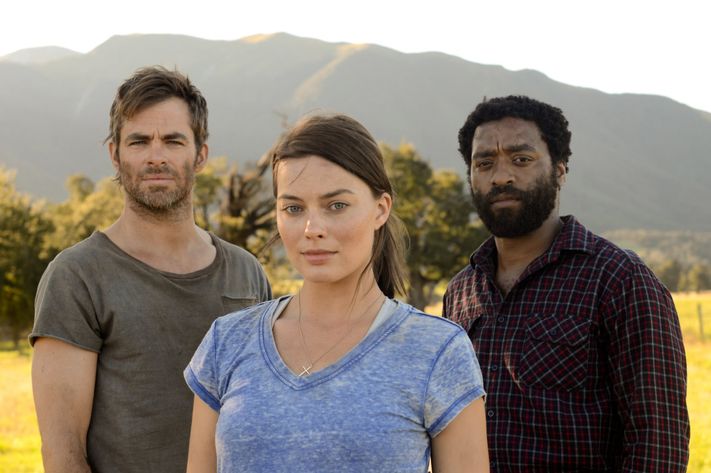 Z for Zachariah
Hot off the controversial Compliance, director Craig Zobel returns with this adaptation of Robert C. O'Brien's book, which casts Wolf of Wall Street standout Margot Robbie as a woman who has survived a devastating nuclear war all by her lonesome … at least, until Chris Pine and Chiwetel Ejiofor suddenly appear to disrupt her postapocalyptic solitude. Well, if you have to tangle with two mysterious strangers, those are the two I'd pick.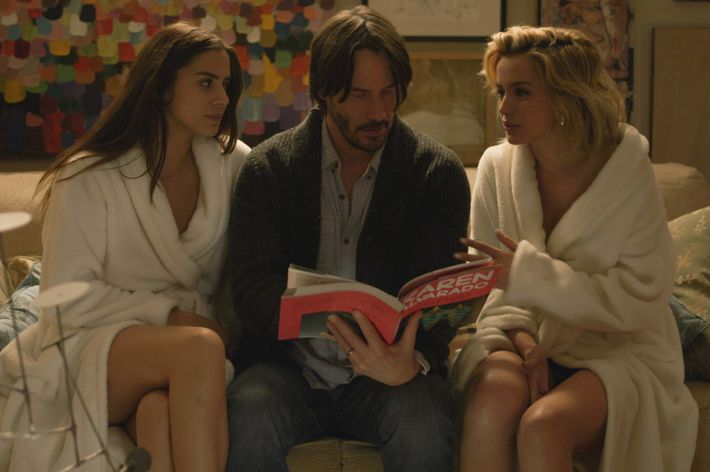 Knock Knock
Meanwhile, Keanu Reeves is visited by two more mysterious strangers in Eli Roth's latest thriller, where he plays a family man left alone for the weekend when temptation arrives in the form of two exotic women. Do they have a malevolent agenda? Given that this is an Eli Roth film, I'm not expecting them to hunker down and play Parcheesi.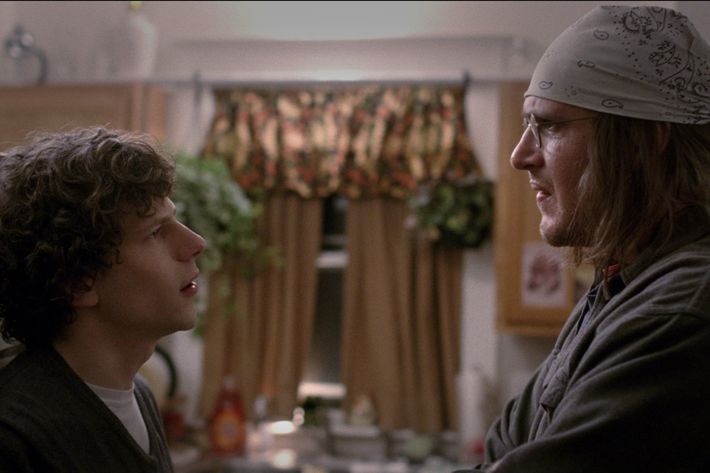 The End of the Tour
Jason Segel as Infinite Jest author David Foster Wallace? Suffice it to say, we're a long way from Sex Tape with this highly anticipated indie, which also co-stars Jesse Eisenberg. Luckily, they're in good hands with director James Ponsoldt, who made the marvelous The Spectacular Now.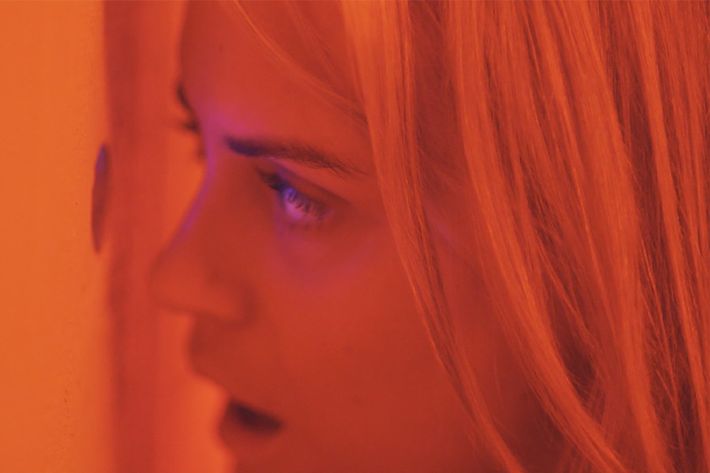 The Overnight
A playdate gets provocative when newly arrived Angelenos played by Adam Scott and Taylor Schilling meet their son's new friend … and his hipster parents (Jason Schwartzman and Judith Godrèche). When the couples bring their kids together for a pizza dinner, all sorts of unusual conversations and complications ensue.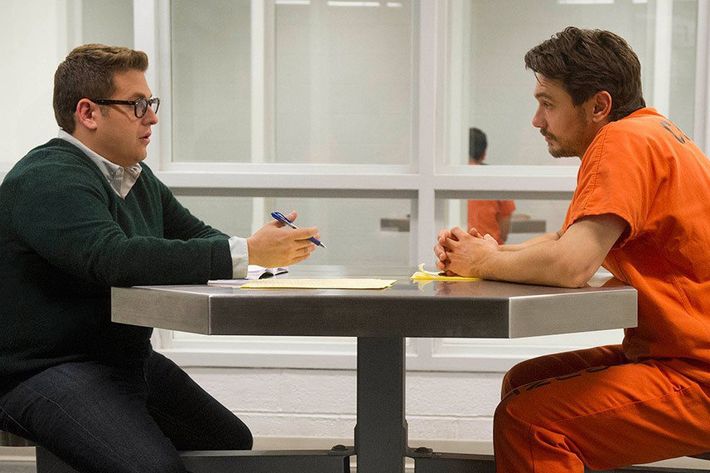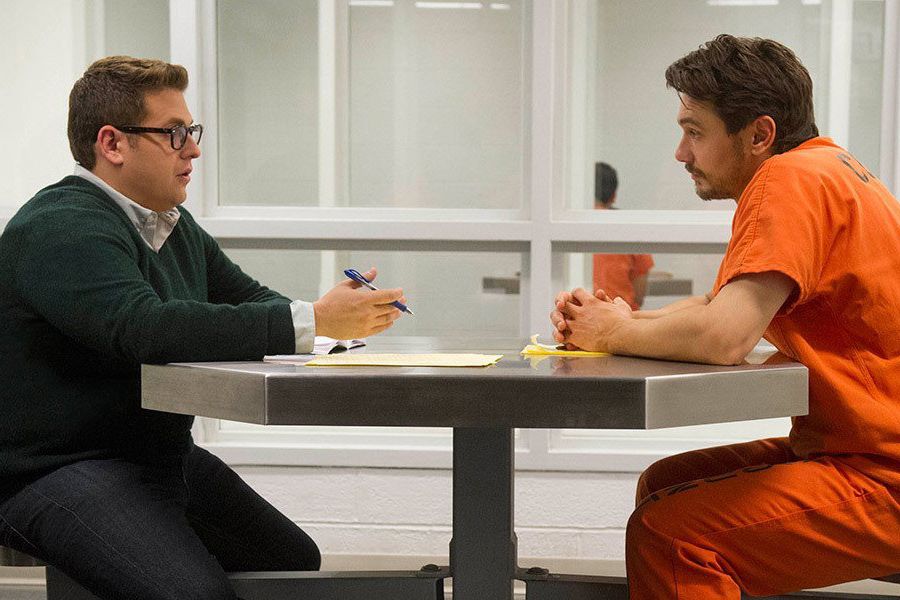 True Story
Sundance mainstay James Franco plays a criminal who takes on the identity of a disgraced reporter (Jonah Hill), pulling the writer closer into his odd orbit. The film, which also stars Best Actress contender Felicity Jones, is based on a … well, you know.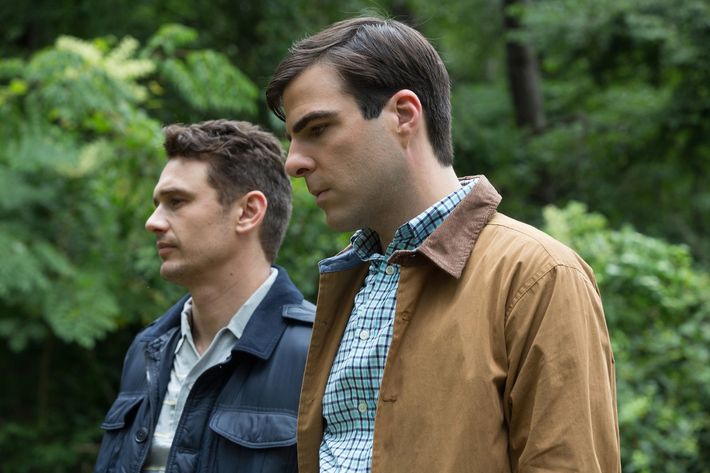 I Am Michael
Featuring James Franco once more playing a gay character, this fact-based drama puts an unusual spin on the actor's homophilia: Franco plays Michael Glatze, a former gay activist who renounces his sexuality and becomes a firebrand preacher. Zachary Quinto co-stars as his ex, while Emma Roberts plays the new love he attempts to court. Full disclosure: I have a voice cameo in this movie as a Christian talk-radio host! Clearly, it was the role I was born to play.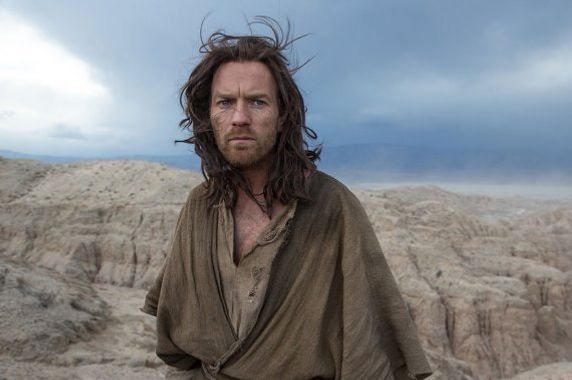 Last Days in the Desert
Ewan McGregor plays both Jesus and the Devil in this film lensed by Oscar-winning cinematographer Emmanuel Lubezki (Gravity, The Tree of Life, Birdman), and other details are superfluous because who wouldn't buy a ticket off that much alone?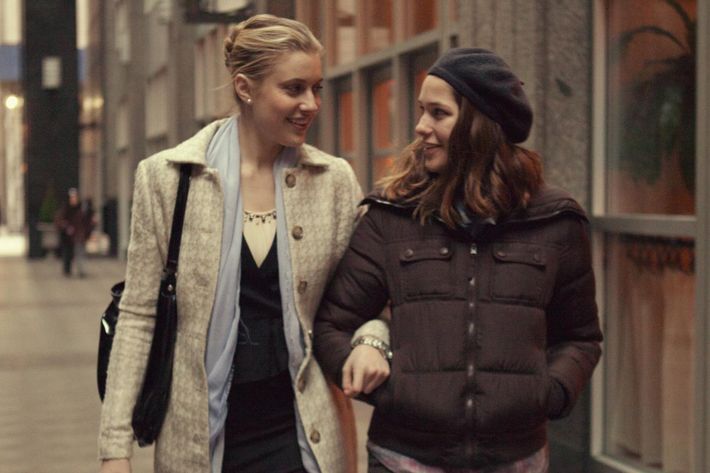 Mistress America
Welcome to New York? Not for Lola Kirke, who stars in the latest project from Noah Baumbach and Greta Gerwig: She's playing a college freshman whose first year in the Big Apple is hardly the glamorous big-city experience that film and TV had promised her. Fortunately, Kirke's soon-to-be-stepsister (played by Gerwig) is on hand to shake things up.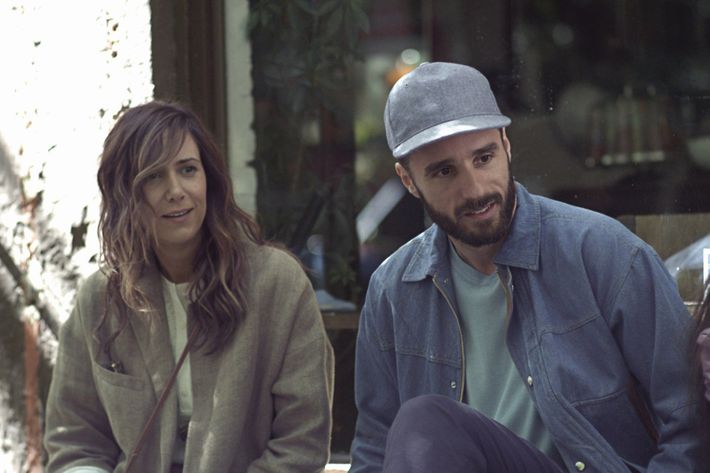 Nasty Baby
Director Sebastián Silva made a splash at Sundance with the Michael Cera–Gaby Hoffmann vehicle Crystal Fairy; here, he's cast himself as one half of a gay couple (the other being Tunde Adebimpe from the band TV on the Radio) who enlist their friend Kristen Wiig to carry their child. The baby may be nasty, but you could hardly find a hipper throuple.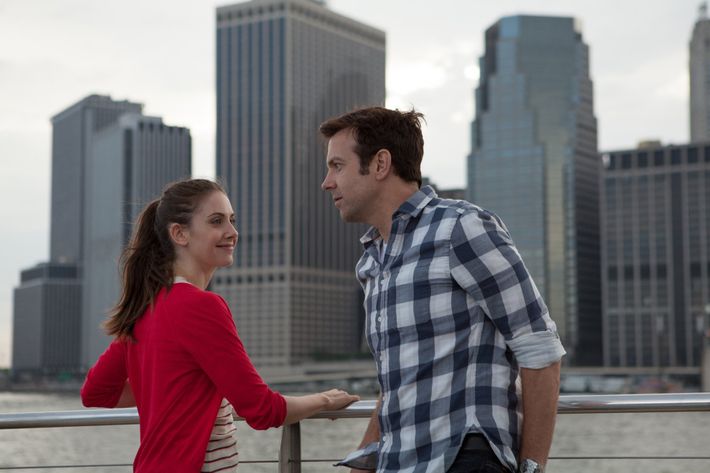 Sleeping With Other People
I still remember the shocked, should-we-be-laughing-at-this reaction to Leslye Headland's ribald Bachelorette, which landed at Sundance three years ago. Headland's latest effort casts Alison Brie and Jason Sudeikis as sex addicts, so I'm not expecting things to get any tamer.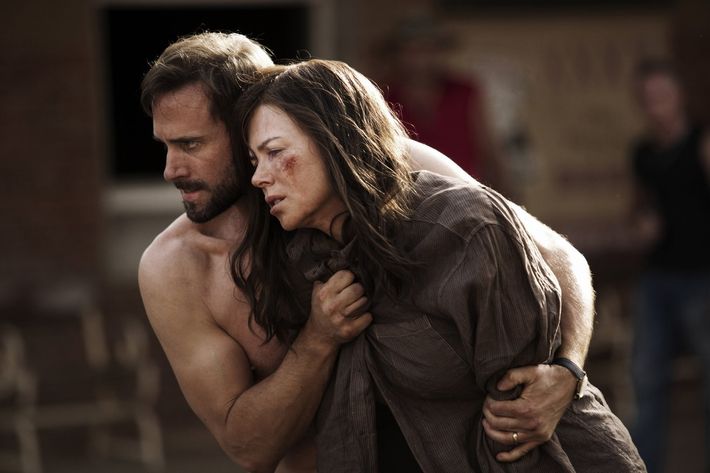 Strangerland
The advance buzz is high on Nicole Kidman's performance in this Aussie film where she and Joseph Fiennes search for their missing children in the midst of a dust storm. Given that the plot synopsis vaguely recalls The Impossible, where Kidman's best mate Naomi Watts searches for her family in the wake of a tsunami, I foresee a very specific Netflix category in the offing: Australian Actresses Pursuing Missing Family Members (and Awards Attention) While Beset by Natural Disaster.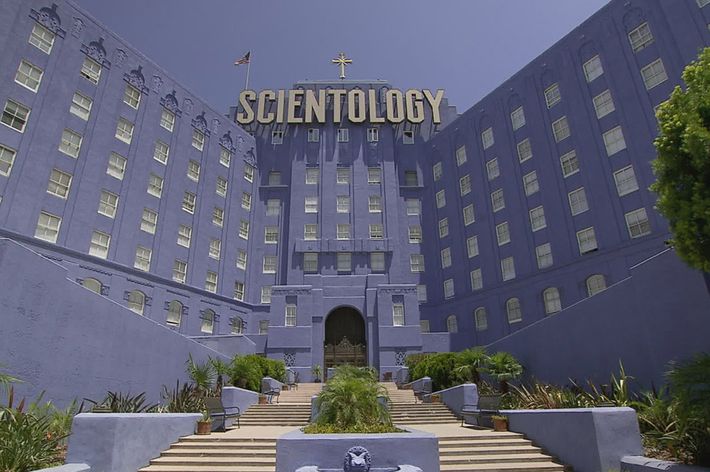 Going Clear
Prolific documentarian Alex Gibney takes on one of his biggest targets yet: the Church of Scientology, which has already launched preemptive ads disputing the film (which debuts at Sundance in advance of its March premiere on HBO). Will Going Clear feature any new bombshells, or will it stick to the case laid out in the Lawrence Wright book it's based on? And does anyone want to save a seat for Nicole Kidman?
The Stanford Prison Experiment
Casting directors, start your engines: This based-on-a-true-story film from director Kyle Patrick Alvarez features a who's-who lineup of rising male talent, including Ezra Miller (just cast as Warner Bros.' big-screen Flash), Tye Sheridan, and Michael Angarano. They'll play college kids who volunteered for a 1971 psychological experiment where some students pretended to be jailers and others pretended to be inmates. It did not go so well.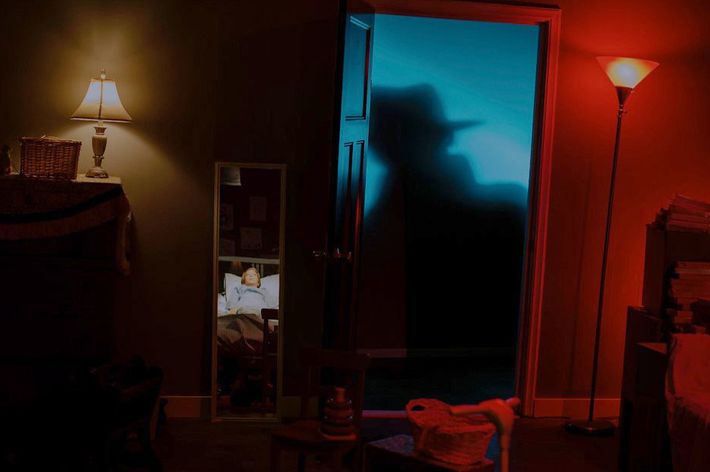 The Nightmare
There are a lot of straight-up thrillers at Sundance, but none with more unnerving a premise than this documentary by Rodney Ascher (Room 237), which explores the phenomenon of sleep paralysis, where people awaken yet eerily can't move a muscle until their consciousness finally snaps into gear. As if sleeping at film festivals wasn't difficult enough, now we've got this to contend with?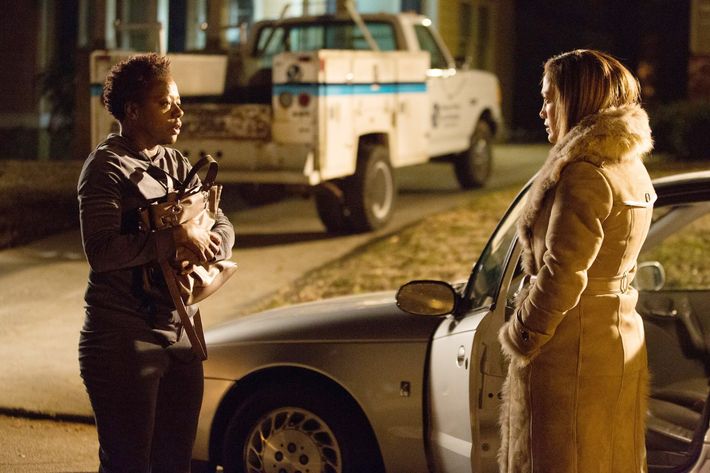 Lila and Eve
Viola Davis and Jennifer Lopez become vigilantes after their children are murdered, and it's an open question whether we'll get the Boy Next Door gloss on this premise, or something more psychologically searing.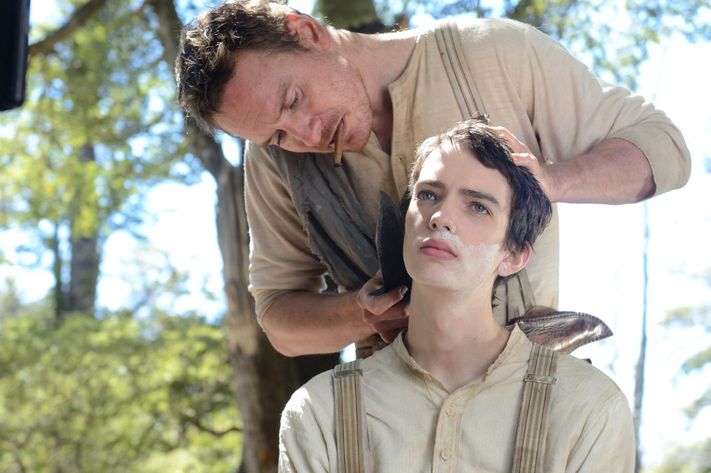 Slow West
Here we've got a Western starring Michael Fassbender and Kodi Smit-McPhee, and while the official Sundance description is rather light on plot details, at least this picture suggests that there may be homoerotic shaving sequences. Sold, I think?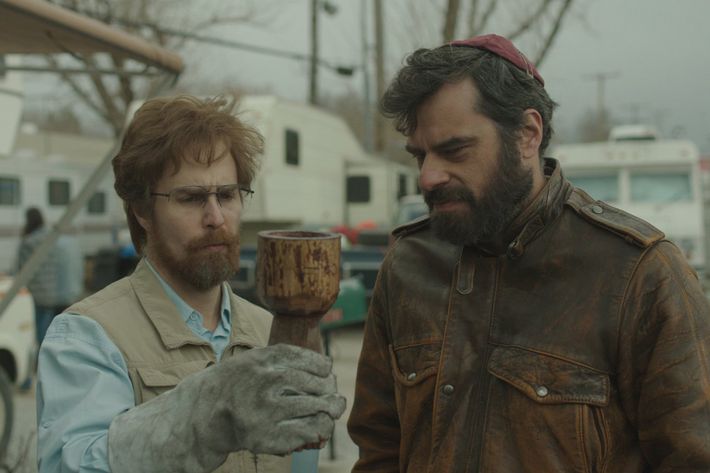 Don Verdean
Eleven years ago, director Jared Hess had one of the biggest sales at Sundance with his offbeat comedy Napoleon Dynamite. Fortunately, he's under no pressure to repeat that feat with Don Verdean, which stars Sam Rockwell as a crackpot purveyor of religious artifacts: The film just sold to Lionsgate in an encouraging pre-buy.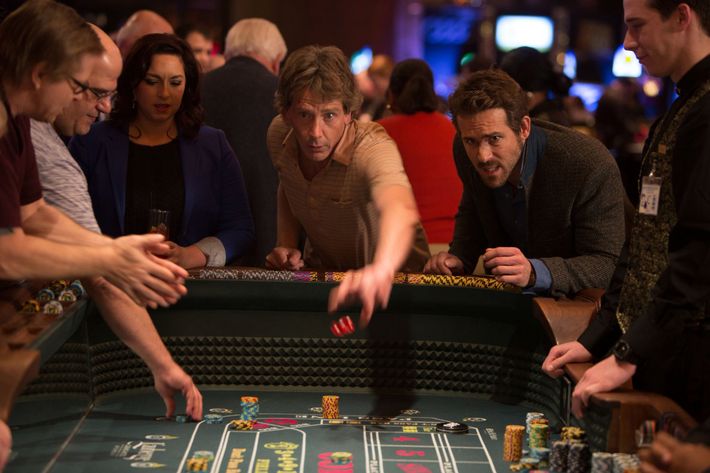 Mississippi Grind
Somewhat unexpectedly, Ryan Reynolds has become a regular on the film-festival circuit: We saw him at Sundance last year for the killer-cat dark comedy The Voices, while he appeared in Cannes to lesser effect in Atom Egoyan's derided The Captive. For Mississippi Grind, he teamed up with Half Nelson directors Anna Boden and Ryan Fleck for this tale of two gamblers, which also stars Ben Mendelsohn.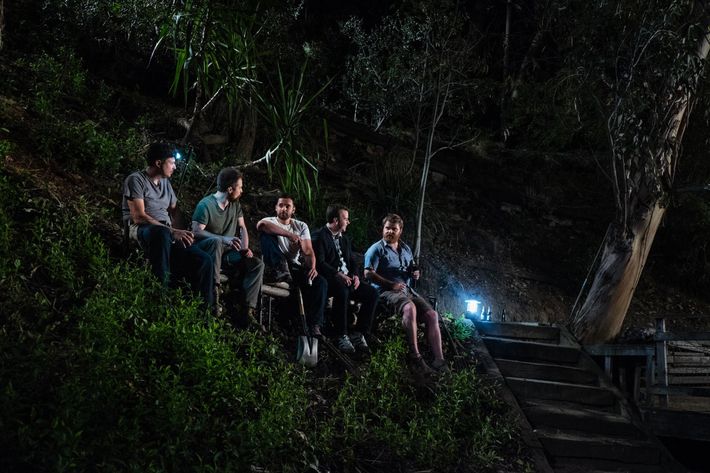 Digging for Fire
You love Jake Johnson, Anna Kendrick, Sam Rockwell, Brie Larson, and Rosemarie DeWitt, and here they all are in Joe Swanberg's latest hangout comedy, as friends who stumble onto some sort of mystery while house-sitting at a sprawling Los Angeles estate. If it's as good as Swanberg's Drinking Buddies, which also starred several of these actors, then we're onboard.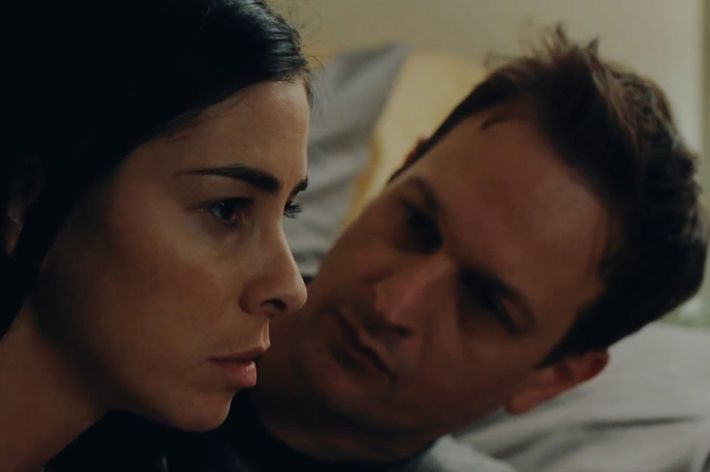 I Smile Back
Despite what the title for Sarah Silverman's latest film might imply, this movie's no comedy: Instead, Silverman goes straight-dramatic as a woman whose suburban marriage is threatened by infidelity and drug use. If she pulls it off, this could be one of the fest's most transformative turns.