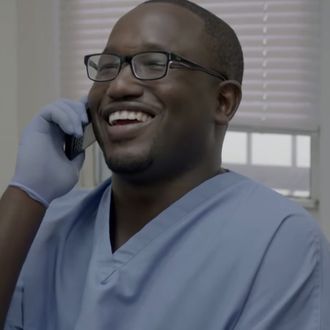 You read Lincoln's blog, the Al Dente Dentist, right? Well, stop being a bad girlfriend fan and check it out. The internet geniuses at Broad City mentioned the blog run by Lincoln (played by Bill Cosby's mortal enemy, Hannibal Buress) on the premiere episode of the second season, and apparently also quietly made him a Tumblr page. "I'm Lincoln, I'm a dentist and this is my blog," it says. "Every Sunday I make some homemade pasta—I am the Al Dente Dentist!"

Here's how to make "Xmas Leftover Pasta."
Throw all your leftover meat in a pan for five min with EVOO (extra virgin olive oil. But after I use it it's just olive oil LOL)
Chop up whatever veggies you can find.
Salt n peppa that baby. Add a dash of cinnamon.
Cook for ten.
Mix in that pasta.
Crushed it.