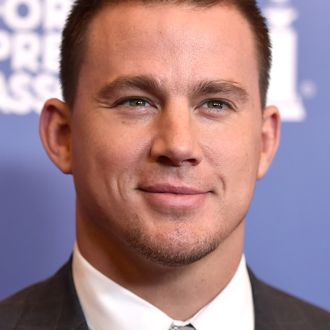 Photo: Frazer Harrison/Getty Images
With a new year comes new film release dates, and Fox had quite a few to look forward to on Monday night. Most notably, the studio announced the slot for the Gambit X-Men spinoff with Channing Tatum, as well as those for the next Planet of the Apes project, Assassin's Creed, and Fantastic Four 2 (as some have pointed out, the fact that there even is a second one hopefully bodes well for the first one).
Here are the dates from tonight's haul:
Mike & Dave Need Wedding Dates: July 29, 2016
Gambit: October 7, 2016
Assassin's Creed: December 21, 2016
The Greatest Showman on Earth: December 25, 2016
The Mountain Between Us: February 10, 2017
Fantastic Four 2: June 2, 2017
Untitled Planet of the Apes follow-up: July 14, 2017
Mike & Dave is about two brothers whose online ad for wedding dates goes viral, and its cast has yet to be announced. Creed has Michael Fassbender starring in the popular video-game-to-big-screen adaptation, and The Greatest Showman has Hugh Jackman in the top spot as P.T. Barnum. Charlie Hunnam and Rosamund Pike lead the romance drama Mountain. And patience is a virtue, or something.