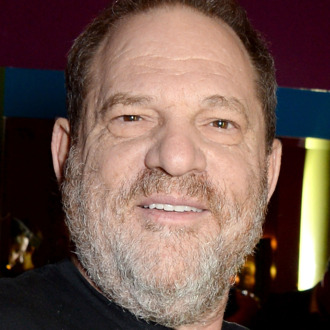 Photo: David M. Benett/2015 David M. Benett
In a long interview with Deadline this weekend, Harvey Weinstein assured readers that the rumors about him aren't true. Which rumors? Well, all of them. To hear Harvey tell it, he's just a tireless executive beset by haters, and yet still motivated by love of cinema above all else. A lot of this is undoubtedly spin, but it's still fun to listen to him bluster.
He never ran a negative campaign in his life. Remember all those stories about Miramax's nasty Oscar campaigns? Harvey disputes them entirely: "We don't do that. We will publicize our movie with the best of them, and send our writer to speak before the chamber of commerce in Peoria if it will help get people to see a movie … Will I fight for a story that praises us to the hilt? You bet. Will I wake you up at 4 in the morning? Sure. But I don't say so and so is a bastard or their movie is inaccurate." To underline this, Weinstein has only nice things to say about the other movies in the Best Picture field, particularly Selma, which is dealing with its own negative whisper campaign: "When you make a movie, sometimes for dramatic tension you need to do things. I support Ava DuVernay's version."
He's not all about that awards-show horse race. When asked what success would look like for the Weinstein Company's Imitation Game, Harvey is adamant: "Pardons for the 49,000 people [who were persecuted under the U.K.'s anti-gay laws] is probably most important." But still: "If Turing got honored for his genius, that would be great too. You see heroes all the time, but never one who built a computer, used it to defeat the Nazis, and who was gay. We've never had a gay protagonist win Best Picture." Even when he swears he's not campaigning, he's campaigning.
His Snowpiercer plan worked perfectly. Weinstein became something of a villain for fans of Bong Joon-ho's dystopian train movie after he tried to force the director to cut 20 minutes from the film, and then only opened the film in limited release and VOD after Bong didn't comply. To hear him tell it, the film's success was all according to design. "I didn't see the movie as commercial in a 2500 screen launch, which they wanted to do. I saw it as an art house film," he explained. "We came up with this idea about VOD and Snowpiercer worked great. Then I got criticized. They said, had I had the guts to go wide with such a great movie it would have done well. I owned Australia on the movie and I told them, go wide. We bombed … The movie didn't work anywhere except for America where we did this VOD platform and it was a spectacular hit. Nobody writes that article, one that says, that son of a bitch was right."