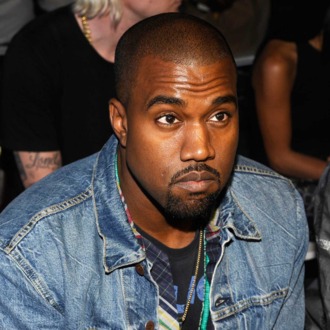 Photo: Clint Spaulding/? Patrick McMullan
In the latest Kanye-being-Kanye news, the supreme innovator interrupted a Def Jam presentation Wednesday at the iHeartMedia Music Summit to essentially give a TED Talk about how hard it is to be himself (every day is a creative risk, and don't you forget it!), as well as a partial listening party. Billboard reports that the rapper ambushed a crowd of radio programmers with a 45-minute speech about his "responsibility to innovate" and his work with Paul McCartney. He also played a mysterious new song, before slamming his laptop shut and walking away with a standing ovation. If you're bummed you missed out on this, you're not alone, but as a consolation here are five gems from the event that Kanye, a.k.a. our musical lord and Ye-vior, reportedly shared:
1. On being radio-ready: He was kidding when he said he didn't want to be on the radio at the 2013 Governors Ball: "I was joking! … Of course I want to be on the radio!" Thanks be to Yeezus.
2. On 808s and Heartbreak: Although this album wasn't his biggest-selling release, he claims he hears 808s's influence on a lot of urban radio today. (Or maybe he means he hears the influence of the inspirations that also influenced 808s on the radio? One of these options is less self-aggrandizing fun than the other.)
3. On "Only One": The song was a result of Yeezy freestyling and McCartney jamming. West said "my only one" is the meaning behind his first name. After discussing the collaboration, he proceeded to sing some of it a cappella.
4. On sex: He said he jokingly asked McCartney, "What was pussy like in the '60s?" because reproductive organs have undergone dramatic evolutionary transformations in the last five decades and West hates using Google.
5. On the new mystery song: He played a track that Billboard's source called a duet with Rihanna, featuring acoustic guitar "and a big, soaring chorus and melody with a massive hook."