Photo: Jeff Kravitz/Getty
Girls went 0 for 2 at the Golden Globes, but you wouldn't have known it from looking at Lena Dunham's face, which had the broadest of grins affixed to it all night long. Perhaps it was the large number of famous people she was surrounded by; perhaps it was the knowledge of the scene that awaited Girls viewers in the season premiere. Either way, she looked incredibly happy to be there. Relive the night, which was tied with 10,000 others for the best night of Lena Dunham's life, below.
The fun started early, with Dunham posing for a whimsically frightening nipple-shield Instagram for Girls showrunner Jenni Konner.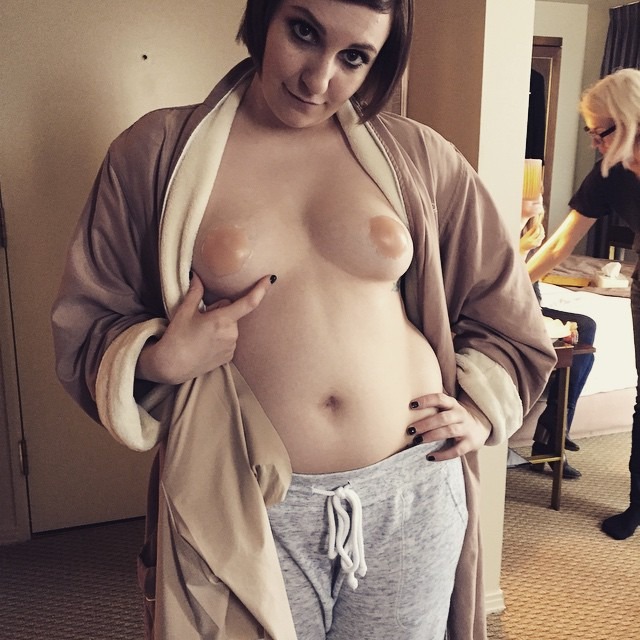 On the red carpet, Dunham and Andrew Rannells managed the rare double-photobomb of Matt Bomer.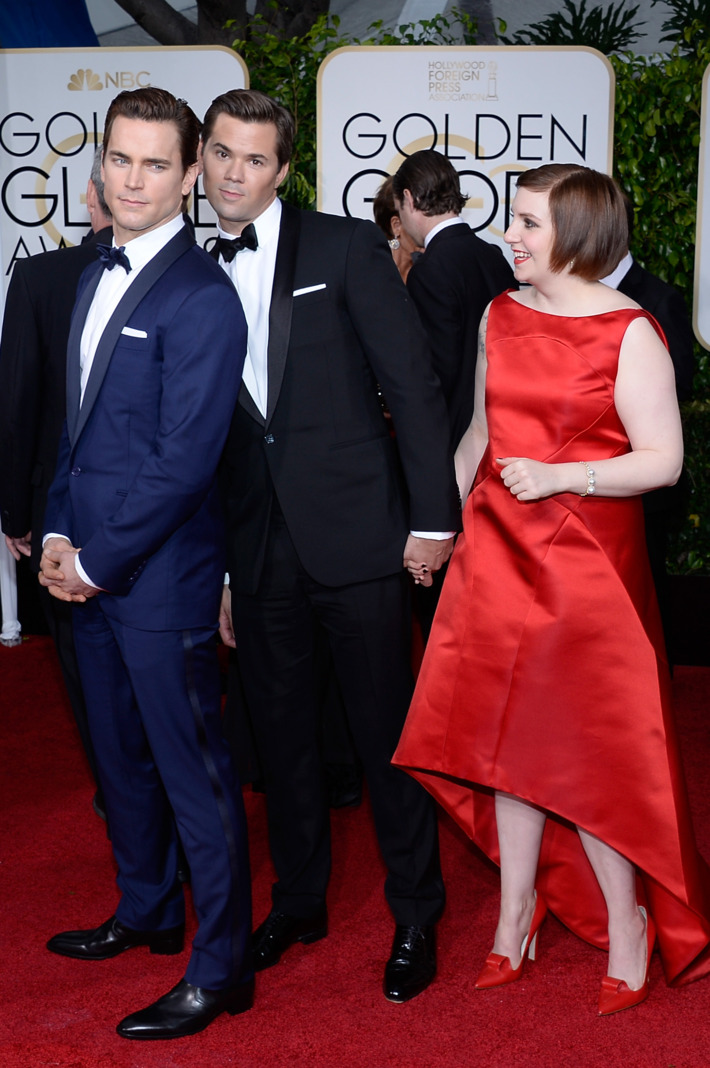 Then she introduced what would be her signature pose of the night, the "Suck an Invisible String of Spaghetti That's Dangling From Your Friend's Mouth."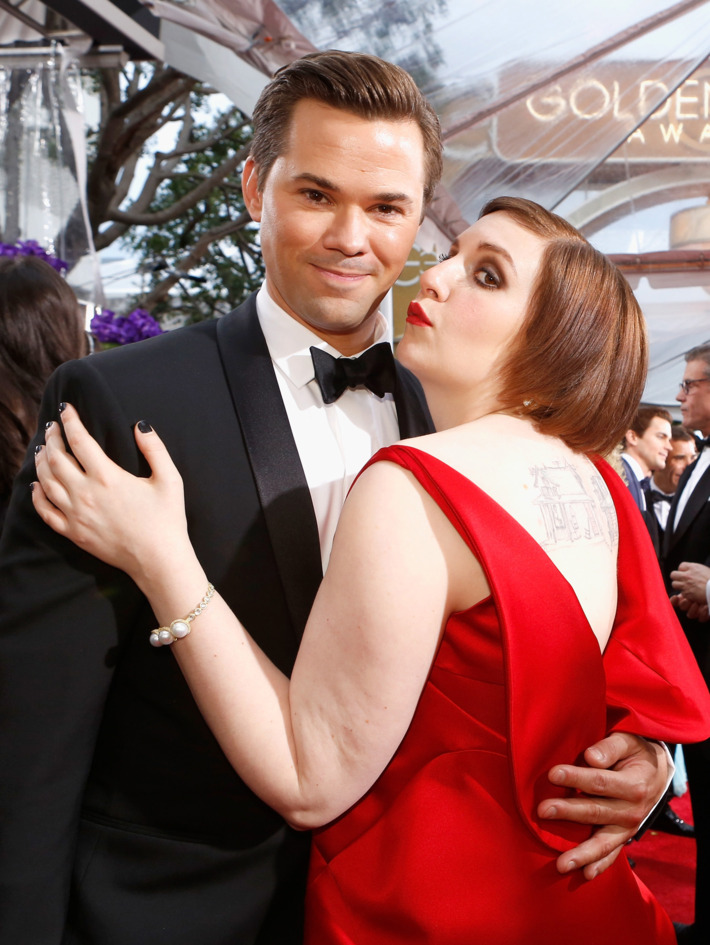 All four Girls agreed: The Globes was the best party since that one in the Bushwick loft in the first season.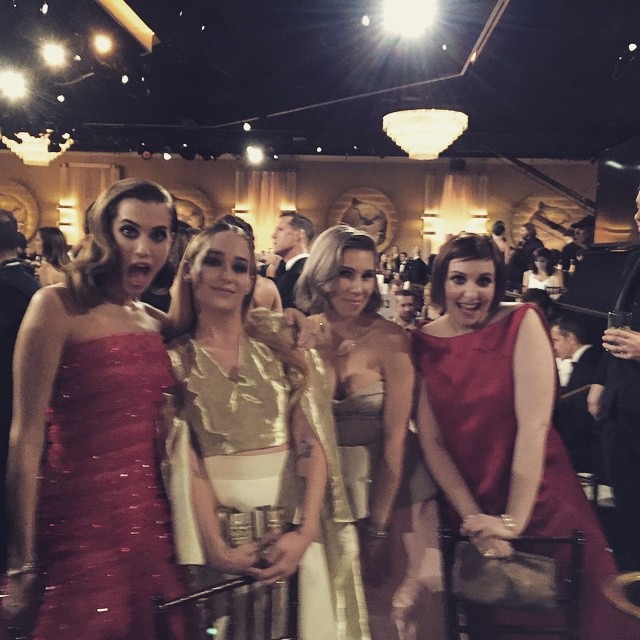 Then Jemima Kirke had to go, as the role of Jessa was recast with an actress who'd been nominated a bunch more times.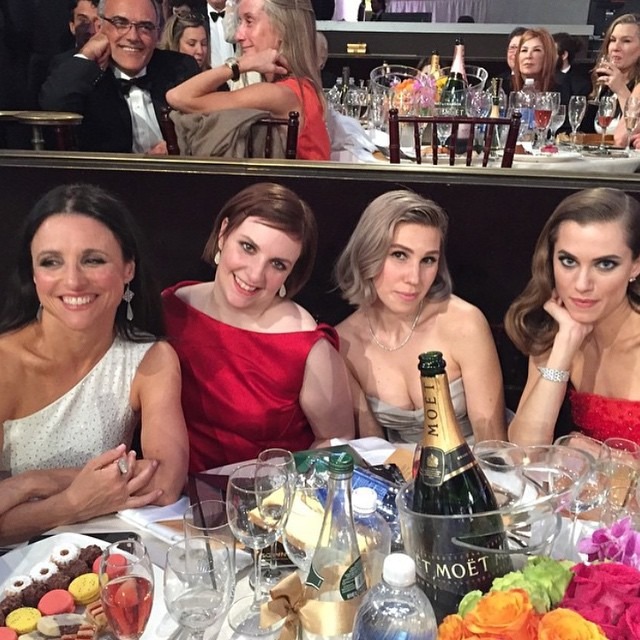 Later, Dunham found another use for those nipple shields: making her look like a pre-makeup Jigsaw.
After the show was the after-party, where Jack Antonoff took advantage of the much looser dress code.
"He didn't like it when I wore high heels, and you kind of don't, either."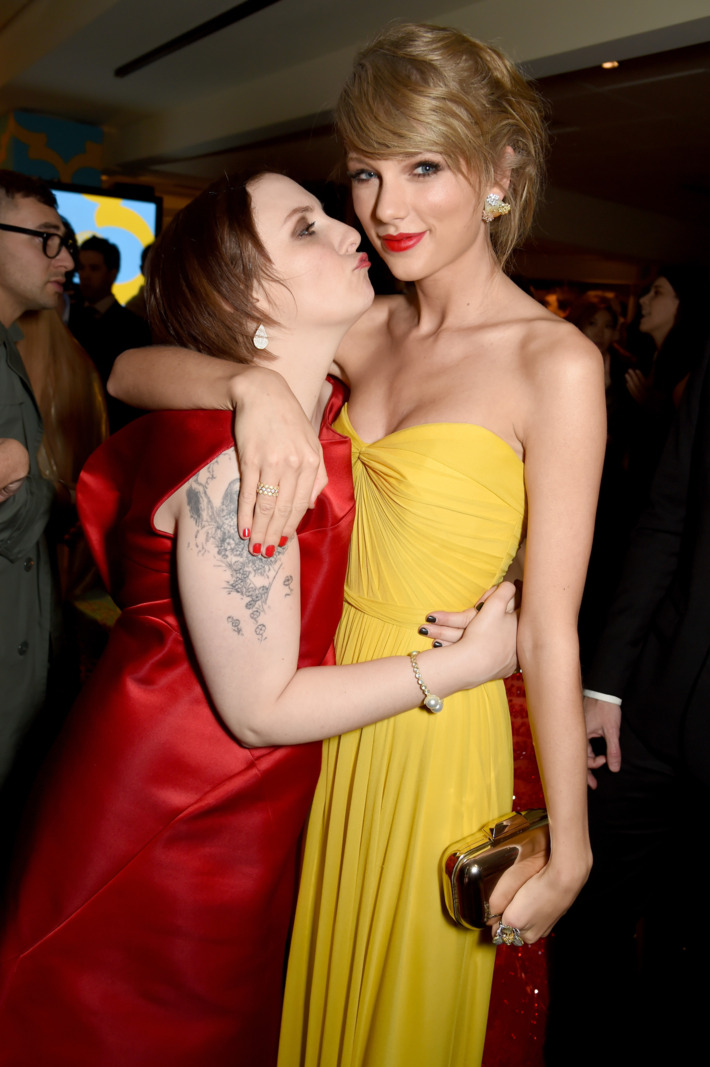 The invisible spaghetti string dangling from Katie Holmes's mouth was extra long.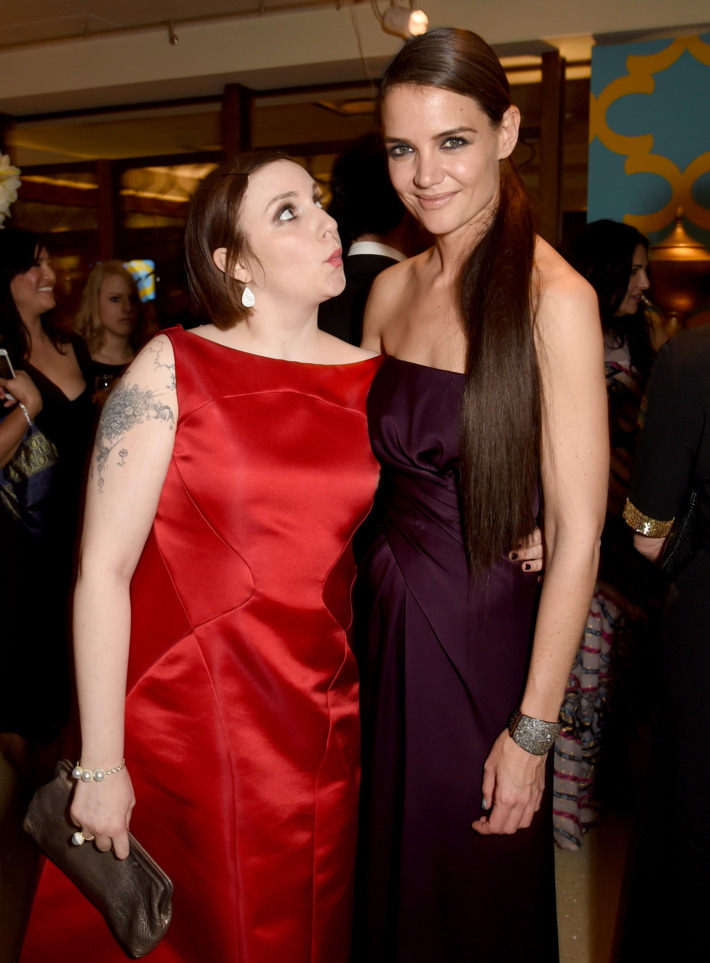 Lena got to half-first base with her boyfriend, and second base with Jemima Kirke. Best slumber party ever.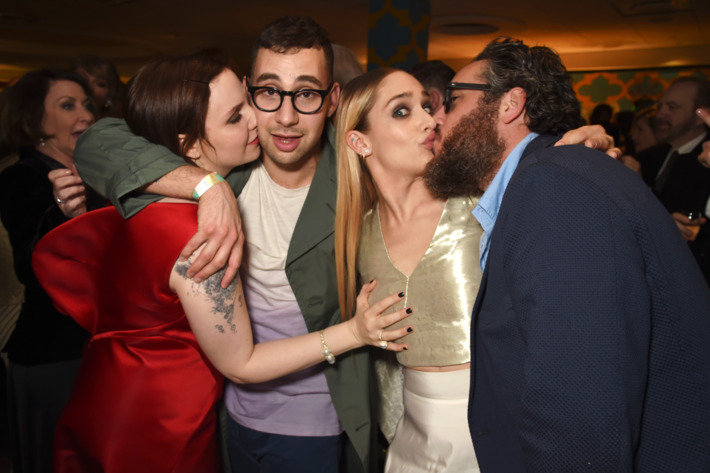 Pictured: The moment Lena Dunham shocked the world by saying she preferred The New Adventures of Old Christine over Seinfeld.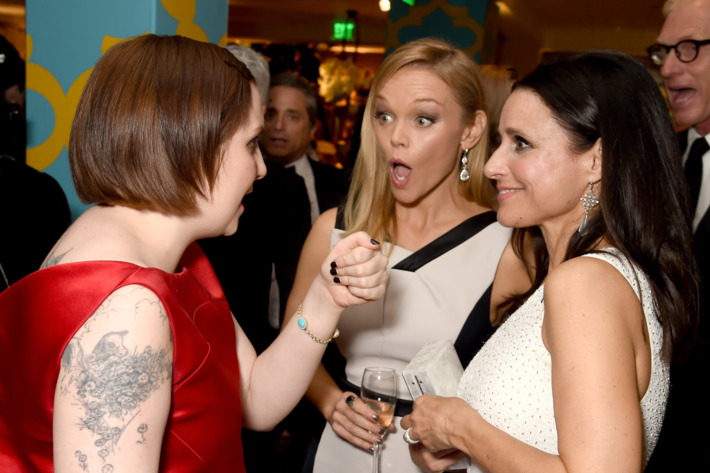 We like to imagine this photo depicts Dunham engaged in some kind of Brownstone Brooklyn turf war with the cast of The Affair. "I am Brooklyn Heights, Tierney!"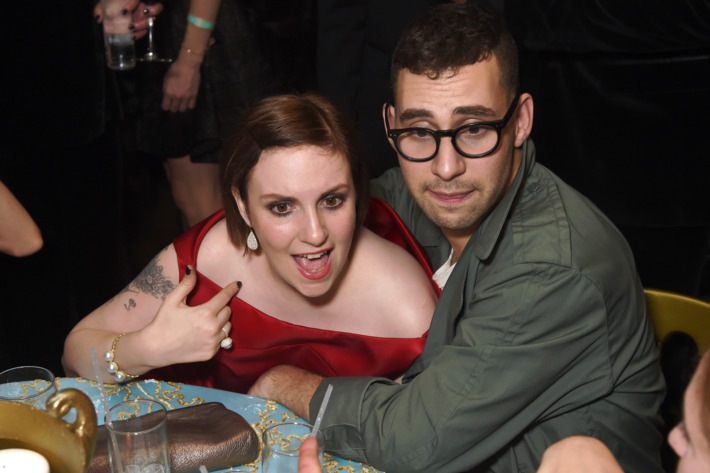 In terms of packing the frame with elaborate iconography, this shot is like a Renaissance painting. Call it The Five Sisters (and One Very Surprised Bearded Man).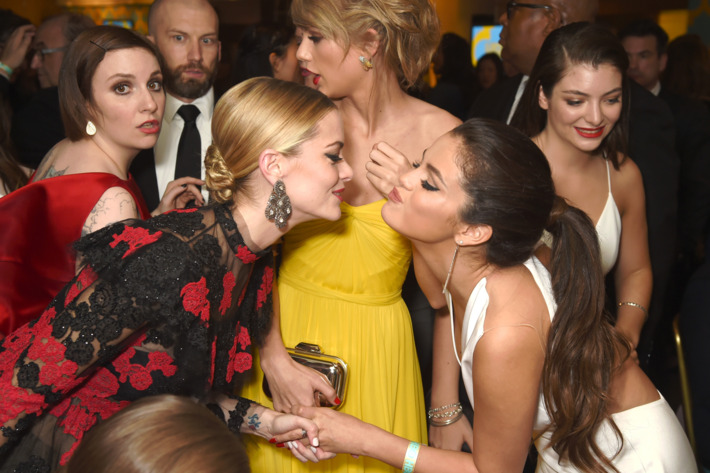 All Instagram images via @campsucks.