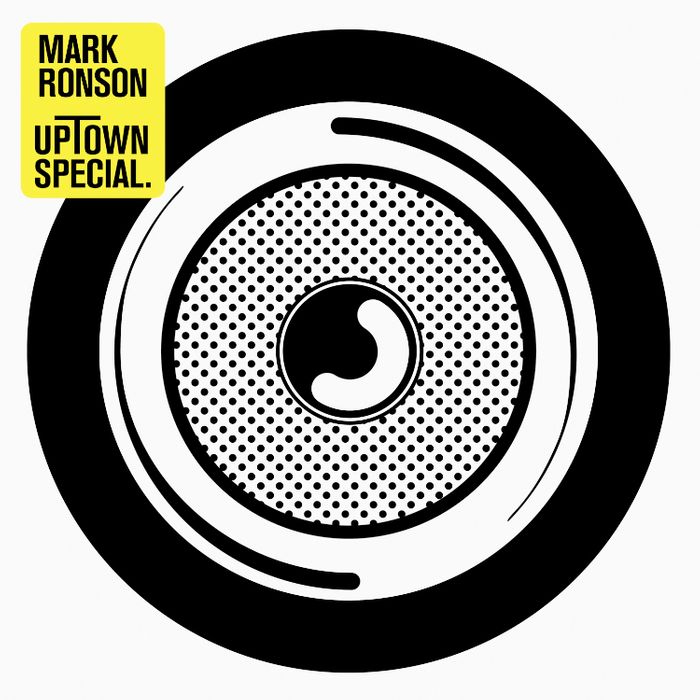 As the legal battle between Marvin Gaye's estate and the songwriters (er, songwriter) behind "Blurred Lines" finally prepares to go to trial, it is a little funny that the No. 1 song in America is Mark Ronson and Bruno Mars's similarly retro-suave "Uptown Funk." In some ways, of course, this means poetic justice has been served. "Uptown Funk" is a better song than "Blurred Lines"; it wields its influences (Parliament, Morris Day, an unspecified era of Michelle Pfeiffer) with more panache, and more important, it does not give off the unsettling impression that it was written from the perspective of Christopher Walken's creepy character from the SNL sketch "The Continental." (Nine out of ten women agree: "Blurred Lines" sounds the way too much cologne smells.) Still, it's hard to deny that "Uptown Funk" trafficks in the same kind of soulful, fleet-footed nostalgia that got Thicke and Pharrell into such trouble — not that this should really be a crime. Rock 'n' roll is, for better or for worse, a story of unreported theft, incalculable debt, and dishonest discographies. And as hard as it is to root for a man who was once high enough to lie to Oprah, the dispiriting case against "Blurred Lines" opens a Pandora's box of pop-music unanswerables. Why start posing these questions now? If Pharrell owes the Gaye family something for ripping off "Got to Give It Up," shouldn't the Stones also pay reparations to the surviving relatives of the Delta Blues pioneers? Who should Tom Petty come for first: the Red Hot Chili Peppers or Sam Smith? "Uptown Funk" is a persuasive reminder that sometimes — especially when rearranged by a careful hand — the old stuff can feel fresh, just-right, and paradoxically of-the-moment. In the midst of all this hand-wringing, it's a well-timed invitation to shut up and dance.
For over a decade now, English producer/DJ Mark Ronson has been advocating (thoughtful) pastiche as its own kind of postmodern artistry. Last spring, he gave a TED Talk in which he remixed the organization's bland bumper music into a moody dance track and traced the winding lineage of Slick Rick and Doug E. Fresh's much-sampled "La Di Da." ("The dam has burst," Ronson said. "We live in the post-sampling era. We take things that we love and we build on them — that's just how it goes.") He's a relatively well-known solo artist in the U.K., but he's best known in America as the producer behind Adele's pre-breakout album 19 and Amy Winehouse's fantastic, instant-classic swan song Back to Black. Though he makes plenty of music under his own name, Ronson has never made any attempt to be a traditional front man, and he's made his peace with the fact that his songs are only as good as the chemistry he has with his collaborators. "We captured this long-lost sound," he's said of Back to Black, "But without the very, very 21st-century personality and firebrand that was Amy Winehouse and her lyrics about rehab and Roger Moore and even a mention of Slick Rick, the whole thing would have run the risk of being … completely bland."
Beginning with his star-studded but forgettable first album, 2003's Here Comes the Fuzz, Ronson's solo records have always felt like genially hosted cocktail parties with surprisingly eclectic guest-lists. (Though not everyone is asked back: Fuzz boasts such where-were-you-in-2003 features as Tweet and Nikka Costa.) For his fourth and latest one, Uptown Special, Ronson's assembled his strangest and most impressive group of invitees yet — Tame Impala's Kevin Parker rubs elbows with Mystikal, Stevie Wonder plays harmonica on a song with lyrics by (yes, the novelist) Michael Chabon — so it's a small miracle how well the whole thing just works. There's an ease and a seamlessness to Uptown Special that was missing from Ronson's earlier solo albums, which, in their more tedious moments, felt out to impress you not with solidly written hooks so much as their own motley, encyclopedic collection of reference points. The Ronson of Uptown Special, though, is both more mature and less overbearing — no longer content to just make record-collector pop, the maestro is finally confident enough to carry his influences lightly.
Though nothing on the album quite matches the effortless cool of "Uptown Funk," there are plenty of other inspired moments. Casting Mystikal as a modern-day James Brown in "Feel Right" is a small stroke of brilliance, and his signature, careening bark gives the song a sweaty intensity. (Fun fact: Pulitzer Prize–winner Michael Chabon did not add any lyrics to the Mystikal song, not even the one that goes, "I eat flames and shit fire out / Don't make me light my butt.") A younger Ronson might have plunked Mystikal's vocal onto some chopped-up, obscure '70s funk track and called it a day, but here he builds the song's world organically from the ground up. Tame Impala's Parker, an impressive sonic architect in his own right, lends his comparatively sedate vocals to three tracks, the best of which are the punchy pop ditty "Leaving Los Feliz" and the spacey, MGMT-esque "Daffodils." Uptown Special occasionally veers into snoozy, easy-listening territory on a few songs I could do without, Parker's "Summer Breaking" and "Crack in the Pearl" (on which Chabon's lyrics get a little too … novelistic for their own good: "In the backroom of the El Mago Casino / Under a portrait of Doris Day").
As unexpected as some of these collaborations are, Uptown Special is, thankfully, more than just a collection of strange bedfellows. Ronson knows we're too deep into the post-sampling era for simple, crate-digging hodgepodge to make much of a splash anymore. (A decade ago, Danger Mouse's Grey Album felt like a provocative cultural event; today it would get lost in a thicket of similar Soundcloud mash-ups.) Like a compact and more human cousin to Daft Punk's Random Access Memories, Uptown Special puts the retro virtue of craftsmanship above all else and occasionally succeeds in making something lasting — the kind of pop gold worthy of future plundering.