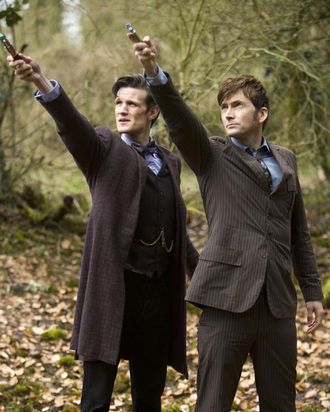 Bad news for Anglophiles: Thanks to an expiring contract, Netflix is dropping the vast majority of its BBC content from streaming on January 31. It's possible Netflix will come to a new agreement with the Brits before then, but, if not, say good-bye to Doctor Who, Luther, Black Adder, Fawlty Towers, Coupling, and Top Gear, among others. Anyone got a good harbor to throw some tea into?
UPDATE: According to the Best of Netflix, the two parties are in talks and "the odds are very good" that they'll come to an agreement shortly after, or even just before, the shows are pulled.
UPDATE II: They've been saved!