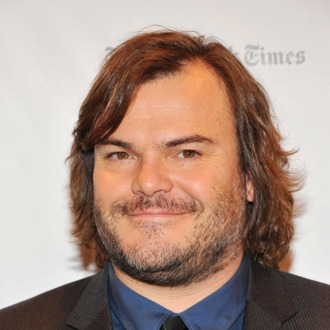 Photo: Theo Wargo/2012 Getty Images
Reporters on Thursday pressed the producers of HBO's upcoming political satire The Brink on whether the show would be offensive or spark any sort of attack from an extremist group, as Brink is set in Pakistan and features a plot about a potential world war. At the end of December, Pakistan slammed Homeland for its portrayal of the country, and earlier this week, the French weekly Charlie Hebdo suffered a tragic attack over its political cartoons. Variety and Deadline both reported that producers and stars from the show said "no" to such lines of questioning, with a certain air of fearlessness, at an HBO Television Critics Association panel.
The dark comedy — which stars Jack Black, Tim Robbins, and Pablo Schreiber as Americans trying to contain a rogue general and Pakistan's nuclear arsenal — premieres this summer. "We made it for entertainment value," said executive producer Jerry Weintraub, according to Variety. "No fear on this stage." Another EP on the show, Roberto Benabib, added that the team is trying to be as accurate as possible with its portrayal of the Middle East — even bringing Pakistani advisers on set for consultation. "We took great pains to make sure our portrayal of Pakistan was accurate. We saved the satire for our war-hungry generals, but the Pakistani people who are caught in the middle of the global crisis are portrayed very sympathetically," he said.
Although The Brink deals with a different region than Sony's The Interview, the reporters' questions were dressed in a patina of intimidation, thanks to a massive hack attack that brought down Sony's computer systems, ostensibly because of its portrayal of North Korea and the country's leader. Weintraub simply said, "The Interview is The Interview … it's got nothing to do with us — except this interview" — and obviously, Kim Jong-un won't be on The Brink. So HBO has nothing to worry about. Right? Right.