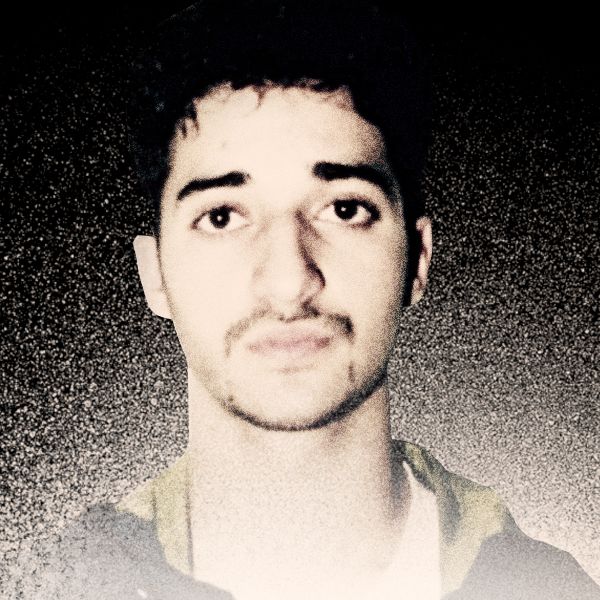 Part of the strange intimacy of "Serial" comes from the knowledge that the murder-mystery at the podcast's heart took place in the real world. Its players aren't drawing-room inventions; they're real people with real lives. But that also means that once the story stops, they don't. Their lives go on and on. Here on Vulture, we've spent months detailing the new events in the Adnan Syed case that happen outside of the podcast's official narrative. Here they are now, in one easily readable (and constantly updated) timeline.
October 3, 2014
"Serial" debuts with a two-episode premiere. Host Sarah Koenig introduces listeners to the story of Adnan Syed, who is currently serving a life sentence for the 1999 murder of his ex-girlfriend Hae Min Lee. Adnan swears he's innocent; the only evidence linking him to the crime is the testimony of an acquaintance, Jay Wilds, who swore he helped Adnan bury Hae's body. Koenig is not sure what to believe.
October 10, 2014
Episode three, "Leakin Park," premieres. The episode focuses on the Baltimore park where Hae's body was discovered, and the strange history of the man who found her.
October 16, 2014
Episode four, "Inconsistencies," premieres. Koenig examines the various stories Jay told police about Hae's murder, and finds they don't always add up.
October 23, 2014
Episode five, "Route Talk," premieres. With her producer, Koenig attempts to re-create Jay's and Adnan's alleged movements on the day of Hae's disappearance.
October 30, 2014
Episode six, "The Case Against Adnan Syed," premieres. This installment examines the evidence that points to Adnan's guilt, particularly the "Nisha Call," which Koenig calls the "smoking gun."
November 6, 2014
Episode seven, "The Opposite of the Prosecution," premieres. Koenig gets a team of lawyers from the Innocence Project involved, and they agree to take up Adnan's case.
November 13, 2014
Episode eight, "The Deal With Jay," premieres. After a string of episodes devoted to the ins and outs of Adnan's character, this one focuses entirely on Jay. In the climax. Koenig and her producer show up at Jay's house; he talks to them but refuses to be interviewed on-air.
November 18, 2014
A person purporting to be Hae's brother posts a Reddit thread criticizing "Serial" fans' interest in the case. "To you listeners, its [sic] another murder mystery, crime drama, another episode of CSI," he writes. "You weren't there to see your mom crying every night, having a heart attack when she got the news that the body was found, and going to court almost every day for a year." The rest of Hae's family, he says, doesn't listen.
November 20, 2014
Episode nine, "To Be Suspected," premieres. New information challenges the state's timeline of the murder, and Adnan reveals what life was like for him in the period following Hae's death.
November 20, 2014
Adnan's family gives their first official interview, to CBS This Morning. They reveal they listen to the podcast even though it's hard. "I wake up as soon as they put it on," Adnan's brother Yusef says. "Some days I'll be like, This is a really great episode, and some days I'll feel down and depressed."
December 1, 2014
Adnan gets a new hearing with the Maryland Court of Special Appeals. Technically, it's an appeal of the 2010 rejection of his petition for post-conviction relief. The hearing will focus on two issues raised in the podcast: whether Adnan's original attorney, Cristina Gutierrez, erred in not investigating potential alibi witness Asia McClain, and whether Gutierrez refused a plea deal that Adnan requested. His new lawyer calls it his "last, best chance" of getting out of prison.
December 4, 2014
Episode 10, "The Best Defense Is a Good Defense," premieres. Koenig investigates the arguments Gutierrez put forward at trial to see if his claims of ineffective counsel hold up.
December 11, 2014
Episode 11, "Rumors," premieres. Someone has been telling Keonig unsavory things about Adnan's character; she tiptoes around them but implies they're baseless. She also brings on an expert on psychopaths to try to figure out if Adnan is one.
December 18, 2014
The finale, "What We Know," premieres. Koenig interviews two new people connected to the case and provides an update on the Innocence Project's investigation. Then she makes her big conclusion: She generally believes Adnan didn't kill Hae (though she has doubts), and if she had been on the jury, she would not have voted to convict him.
Koenig gives her first post-finale interview to NPR's "All Things Considered." She brushes off the suggestion that the podcast was unfair to the real people involved in the case: "We didn't say anything that wasn't said way harsher in open court … Something went wrong with this case, and I think that's worth reporting."
December 19, 2014
In an interview with Time, the Innocence Project's Deirdre Enright discusses the team's progress on Adnan's case. Testing the DNA evidence found at the crime scene will take five months, she says, and if it's found to belong to one of a number of alternate suspects in the case — like Ronald Lee Moore, who was named in the podcast — then that would likely be enough to get Adnan out of prison.
December 23, 2014
Koenig gives another radio interview, this time to "Fresh Air With Terry Gross." When the discussion turns to the idea that someone other than Adnan was the murderer, Koenig states that she does not believe Jay killed Hae Min Lee.
December 29, 2014
After refusing to speak with "Serial" on the record, Jay gives an interview to the Intercept, which splits the story into three parts. In the first, Jay produces another timeline for the night of the murder — Hae's burial in Leakin Park actually took place closer to midnight, he says — but still maintains that Adnan killed her alone.
December 30, 2014
In part two of the Intercept's interview, Jay tells how he felt "demonized" by the podcast, which implied he might have had more involvement in Hae's death than he let on. Jay also reveals his conflicted thoughts about helping Adnan bury her body. "Criminals are criminals, and they do fucked up shit, but that doesn't mean they don't still have some sort of a moral compass," he says. "And once you engage in a criminal act … you don't lose your link to humanity."
December 31, 2014
In part three of the Intercept's interview, Jay talks about how the podcast's popularity has affected his life. He says that "Serial" fans have begun an unofficial campaign of low-level harassment against him — "cars parked outside my house for an hour … people taking pictures" — and says that he was fired from his job when his identity became known.
January 7, 2015
The Intercept lands another "Serial" scoop: an interview with prosecutor Kevin Urick, who maintains Adnan's guilt. The case was much less complicated than "Serial" made it seem, he says, just a "run-of-the-mill domestic-violence murder." Urick also says the state's case was handled entirely above-board, and, more controversially, claims that Sarah Koenig didn't try to contact him until the week before the "Serial" finale.
January 8, 2015
The "Serial" team vehemently denies that they only tried to interview Urick in December. In a series of tweets, the podcast says they reached out to Urick many times in the months before the podcast premiered, leaving multiple messages with both him and his law partners. Each time, they say, he declined to be interviewed.
January 14, 2015
In part two of the Intercept's interview with Urick, the former prosecutor runs point-by-point down the common criticism of the state's case. It was totally normal, he says, to get Jay in contact with an attorney, and not to test the DNA recovered at the crime scene. Also, Urick claims, there was no way that the prosecution's case could have employed Islamophobic stereotypes: "This was well before September 11. Nobody had any misgivings about someone being Muslim back then."
January 14, 2015
The Maryland Attorney General's office, which had been required to weigh in on Adnan's petition, files a motion requesting his appeal be denied. As the motion puts it, "there is no proof whatsoever that [Syed] and the State could have presented a plea agreement that was acceptable to the court."
January 20, 2015
Asia McClain files an affidavit swearing that she never told Urick that she wanted to recant her testimony, as the prosecutor had testified in 2010. She also says that she was never harassed by Adnan's family into writing the letter that gave him an alibi. "I did not write [the letters] to please Syed's family or to get them off my back," she writes. "What actually happened is that I wrote the affidavit because I wanted to provide the truth about what I remembered. My only goal has always been to provide the truth about what I remembered." Adnan's legal team says they will include the affidavit in their petition. Urick calls McClain's new story "absolutely false."
January 28, 2015
In a Baltimore Sun op-ed, the South Asian Bar Association of North America alleges that the state employed Islamophobic stereotypes in its case against Adnan. "The record strongly suggests that the State of Maryland did not treat the defendant like an American when it prosecuted him," they argue. "After reviewing the transcripts from his six-week trial, we are forced to conclude that he was not tried solely on the evidence but also on his background, culture and race. The nation's Constitution and values demand better."
February 6, 2015
The Maryland Court of Special Appeals has granted Syed a leave for appeal, overturning the previous ruling by the Baltimore City Circuit Court that denied him "post-conviction relief." The leave for appeal was given based on the argument that his trial attorney, Cristina Gutierrez, gave him bad counsel and didn't pursue a key witness to his alibi, Asia McClain, who has said she was with Syed during the night of the murder.