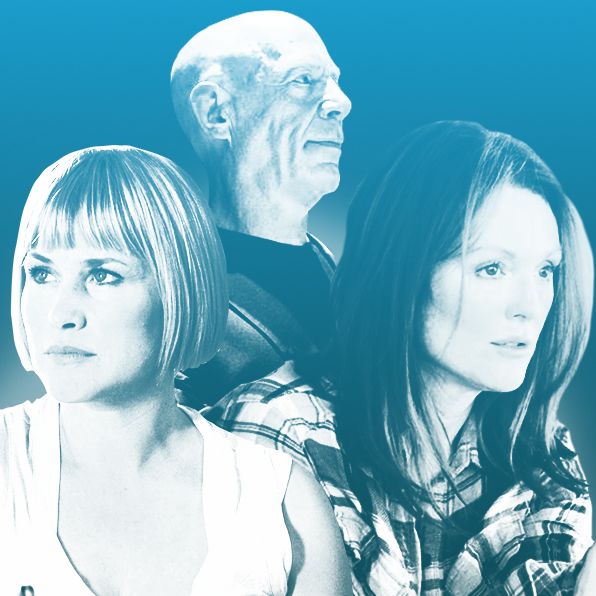 Photo: Maya Robinson and Photos by Sony Pictures and IFC
Now that we've finally got the Academy Award nominations, it's time to make our best guesses as to who will win come February 22. Sure, a lot could change between now and then, but let's be honest: A lot won't change. Momentum is a powerful thing, and many of our current front-runners have a strong wind at their backs that should push them onstage in just a few weeks. Here, then, are our super-early predictions on who will triumph in every Oscar category (except for the short films, since we haven't seen those contenders yet).
Best Picture
Boyhood
The Imitation Game
Birdman
The Theory of Everything
The Grand Budapest Hotel
Whiplash
Selma
American Sniper
Boyhood has been strong all season, though we shouldn't count out The Imitation Game, which is peaking (with an immensely strong box-office take) only just now.