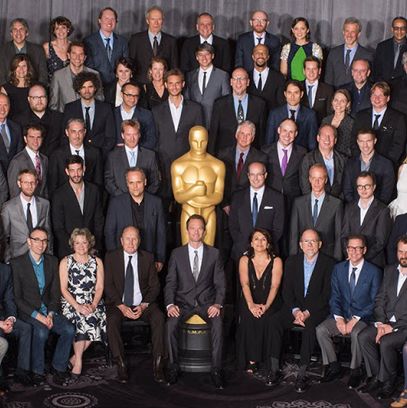 Most of this year's Academy Award contenders assembled today at the annual Oscar nominees' luncheon, and you know what that means: It's time to dissect this year's class photo! Which boldfaced names posed awkwardly next to behind-the-scenes oddballs? Who had weirder hair: your favorite actress or some dude up for Best Sound Editing? Which nominees of color dared to break up the visual monotony of 200 white guys dressed like bankers on their lunch break? Let's zoom in on this official class photo and see what strikes us! (Sorry that it's still so low-res! Blame the Academy for this outrageous snub of high-resolution photos.)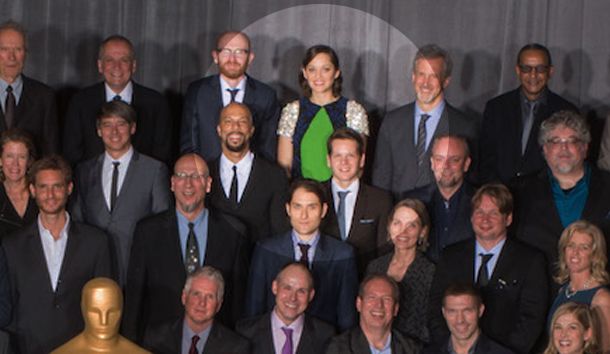 Don't be alarmed by Marion Cotillard's dress: After this class photo was taken, the special-effects nominees raced to fill in that last remaining dollop of green-screen.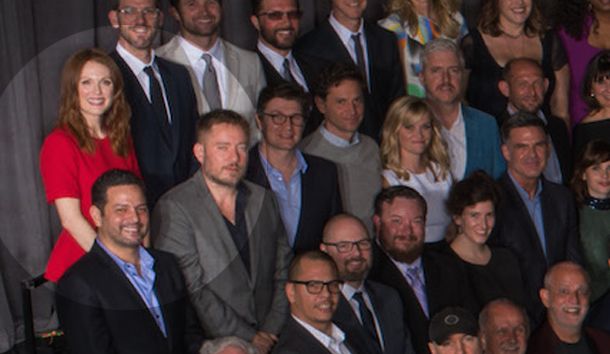 "Amy Adams, I'm afraid we're going to have to ask you to … oh, Ms. Moore! No, you're in the right place. My mistake, Ms. Moore."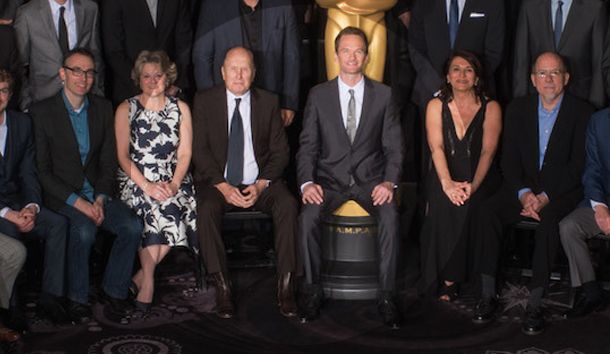 Takin' up multiple subway seats, these two.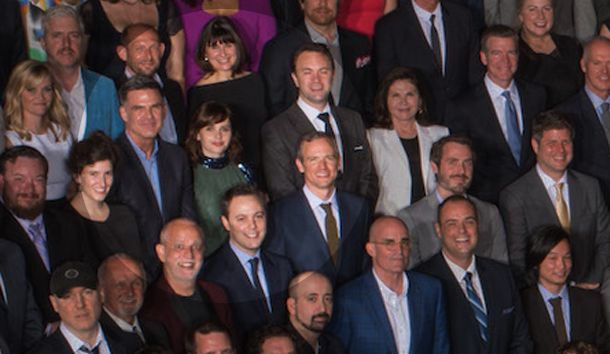 While it's not as eye-catching as Marion Cotillard's iridescent green vagina blouse, it still took some guts for Felicity Jones to wear this olive smock to her first day of kindergarten.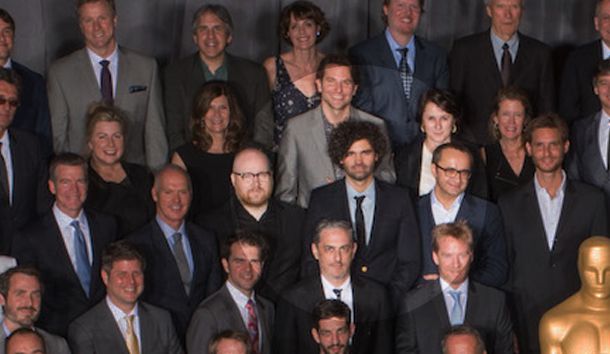 Best Hair: Birdman co-writer Armando Bo. When it comes to awards season, mop-tops are the new man-buns.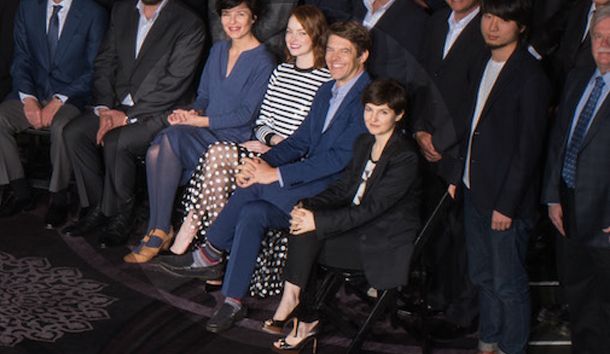 Best Socks: Whiplash producer Jason Blum. (Meanwhile, Emma Stone is on standby in case SNL needs her to tape another French dance sketch.)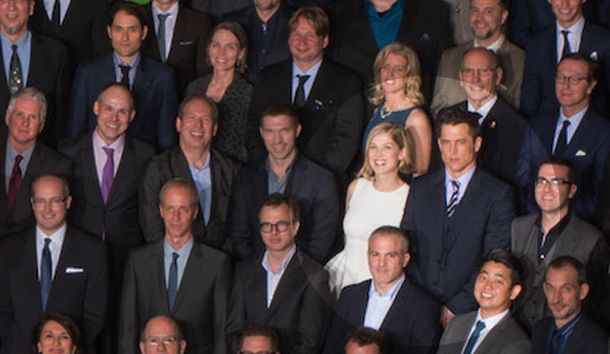 Most Eager to Act Out the Final Scene in Gone Girl: Rosamund Pike and grim-faced American Sniper writer Jason Hall.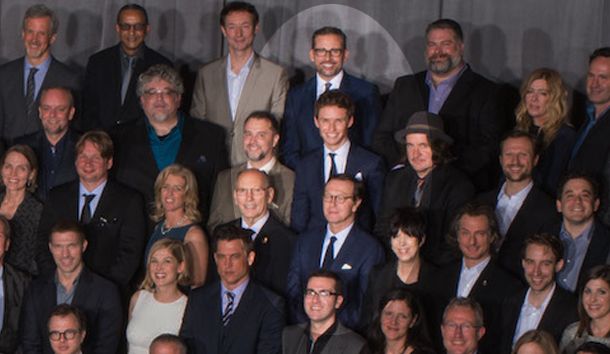 Least Likely to Get Separated at Six Flags: Steve Carell, Eddie Redmayne, and the similarly attired dude in front of them.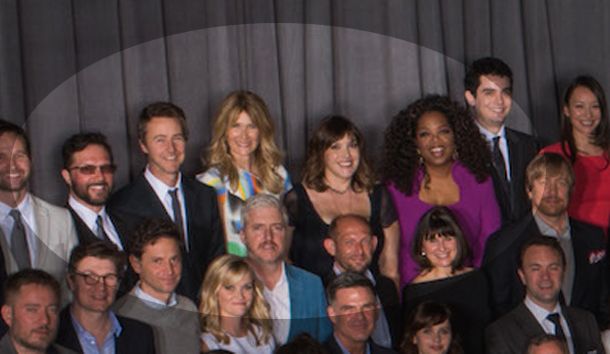 Most Likely to Excitedly Tell Edward Norton and Oprah That Her Dress Was Made By a 3-D Printer: I think you know who.