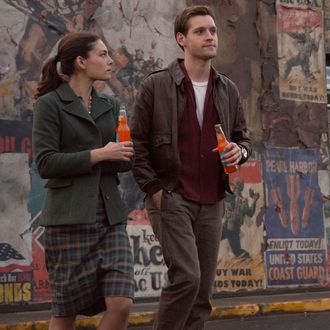 The Man in the High Castle.
Photo: David Berg/Amazon
The Nazi occupation of our streaming devices will continue, as Amazon has picked up The Man in the High Castle for a full first season. The Philip K. Dick adaptation, which was one of seven pilots the tech giant put online, is one of five series to receive a full-season order, alongside Shawn Ryan's Billy Zane vehicle Mad Dogs, highbrow magazine show The New Yorker Presents, and two children's shows, Just Add Magic and The Stinky & Dirty Show. Mozart in the Jungle, which went through this same process last year, also was renewed for a second season. But don't worry, Jason Lee — somewhere out there is an alternate timeline where Cocked was the winner of Amazon pilot season.